A branch of Papa John's in the UK announced they will accept Bitcoin, sparking internet memories of 2 pizzas bought in 2010 now being worth $75 million.
---
A UK Papa John's branch located in central Manchester announced they will begin accept Bitcoin as a payment option, causing many in the crypto community to reminisce about that famous pizza buying incident in 2010 when a user of the Bitcointalk internet forum famously bought 2 Papa John's Pizza's for 10,000 BTC.
The World's Most Expensive Pizza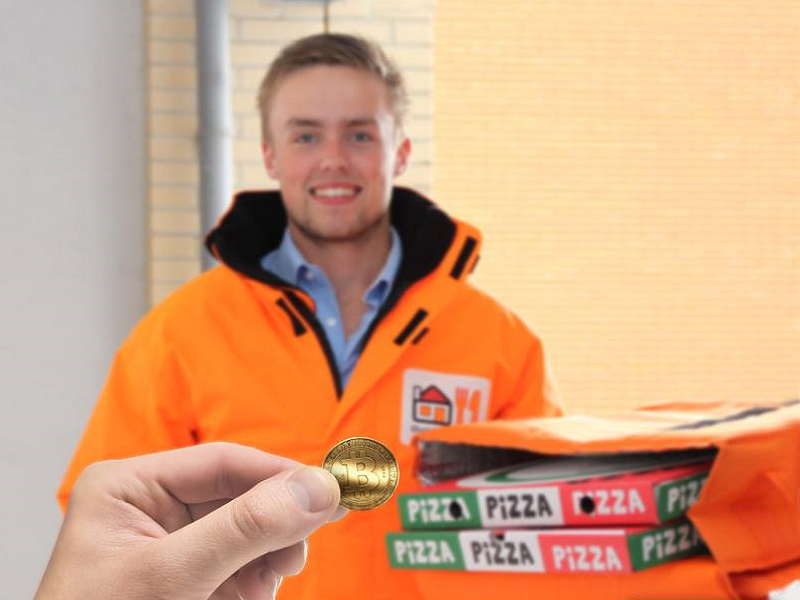 The two pizzas were purchased for 10,000 BTC in 2010, an amount of bitcoin then worth approximately $25 dollars is now worth a mouth-watering $75 million. The pizzas were ordered by Laszlo Hanyecz who paid a fellow Bitcointalk forum user to get them.  The event is widely seen as the first occasion that Bitcoin was used to purchase physical goods. In a New York Times statement Hanyecz said;
It wasn't like Bitcoins had any value back then, so the idea of trading them for a pizza was incredibly cool -No one knew it was going to get so big.
Now it looks like this tale can only grow as folks continue to buy Pizza for Bitcoin, later regretting their purchase and left uttering the mantra "I shoulda bought Bitcoin". One Reddit user admitted:
I've bought around seven pizzas since 2012 with bitcoin. They were all delicious and I regret them all. Buy back in immediately or before you spend your crypto.
Bitcoin Not Really Spreading to High Street Retail
Incidences of Bitcoin being accepted, particularly on the high street, has become increasingly rare considering the current Bitcoin mania now starting to spread to the mainstream press following Bitcoin's exponential value growth. Acceptance of Bitcoin is primarily the preserve of the online domain, especially in the UK, where very few places accept the currency. There are a number of pubs in London that do, with acceptance usually coming from smaller scale retail operations.
When will it ever be a good time to buy Pizza with Bitcoin? Do you have any similar stories? Let us know in the comments below.
---
Images courtesy of Shutterstock, Bitcoinist Archives