Tron CEO Justin Sun will seek help from "all the leaders" in cryptocurrency when he has lunch with infamous Bitcoin naysayer Warren Buffett.
---
Sun: Lunch To 'Bridge Crypto And Traditional Investors'
Speaking to Yahoo! Finance in an interview June 11, Sun, who paid $4.56 million in an annual charity auction to dine with Buffett, said his own project should not form the sole focus of the meeting.
"…We want this lunch to be a bridge between the cryptocurrency community and the traditional investor, so that's why I will bring all the leaders in the… blockchain industry… to have more communication, which will benefit both sides," he told the network.
Sun raised eyebrows when he announced his participation in the auction, which was held on eBay, earlier this month.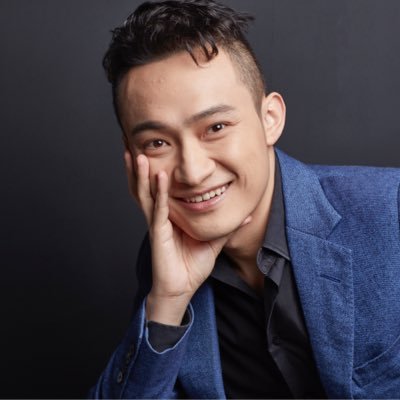 As Bitcoinist reported, his stance within cryptocurrency focuses heavily on publicity for the Tron platform and its associated TRX token, Sun frequently criticizing other extant networks such as altcoin leader Ethereum.
Nevertheless, the event, the date of which remains unknown, will form an interesting occasion when Buffett will be outnumbered at the negotiating table.
The 88-year-old Berkshire Hathaway CEO has delivered uniquely sour verdicts on Bitcoin in recent years, variously describing it as "rat poison squared," a "gambling device" and "not investing."
His veteran partner in crime, Berkshire vice chairman Charlie Munger, contributed "turds" and "freshly harvested baby brains" to the mixture.
No 'Shilling Tron' to Warren Buffett
Sun knows he will also have his work cut out, voicing doubts about the true potential for anyone to convince Buffett that cryptocurrency is worth gaining exposure to.
"It might be unrealistic in just three hours to convince Warren Buffett to buy cryptocurrencies," he said in response to a tongue-in-cheek question about using the lunch to "shill Tron."
We just want to show him the recent progress of… cryptocurrency and… blockchain technology."
The showdown at least has time on its side: Bitcoin price [coin_price] has rallied once again in recent days to challenge $8000, capping overall six month gains of 136 percent.
Berkshire's own share price history – up 127,000 percent since 1979 – already pales in comparison to the profits of an original Bitcoin investor. Since its first recorded price in 2009, as of April this year, BTC/USD was up 720 million percent.
Sun meanwhile let slip that his own stash of crypto cash was not involved in paying for the privilege of meeting fiat royalty. The funds instead came from BitTorrent, which Tron acquired last year and which has "nothing to do with" the crypto sector, he noted.
What do you think about the outcome of Justin Sun's lunch with Warren Buffett? Let us know in the comments below!
---
Images via Shutterstock