Despite Ethereum's rejection at $200 and Bitcoin's similar rejection at $7,800, the cryptocurrency market has held strong over the past 24 hours. Case in point, Ether continues to trade for $194, just shy of the weekly highs and above the $180-190 region, which analysts have identified as a zone of support.
Unfortunately, analysts are starting to come to the conclusion that it is only a matter of time before Ethereum corrects lower, citing a confluence of bearish technical factors that could be supplemented by a fundamental sell-off.
There's An Ethereum Sell-Off Brewing
Josh Olszewicz — an analyst at crypto data and news site Brave New Coin — recently warned of an impending correction in the Ethereum price, drawing attention to a confluence of factors in the chart he shared (seen below). They are as follows:
ETH is currently trading in a rising wedge. Rising wedges are textbook patterns that more often than not (60%) resolve to the downside
A bearish divergence has formed between Ethereum's market volume and its relative strength index (RSI) and the price, with the former metrics falling while the latter rises
Ethereum is currently approaching two key levels: a pivot point and the 100% Fibonacci Retracement of the "Black Thursday" crash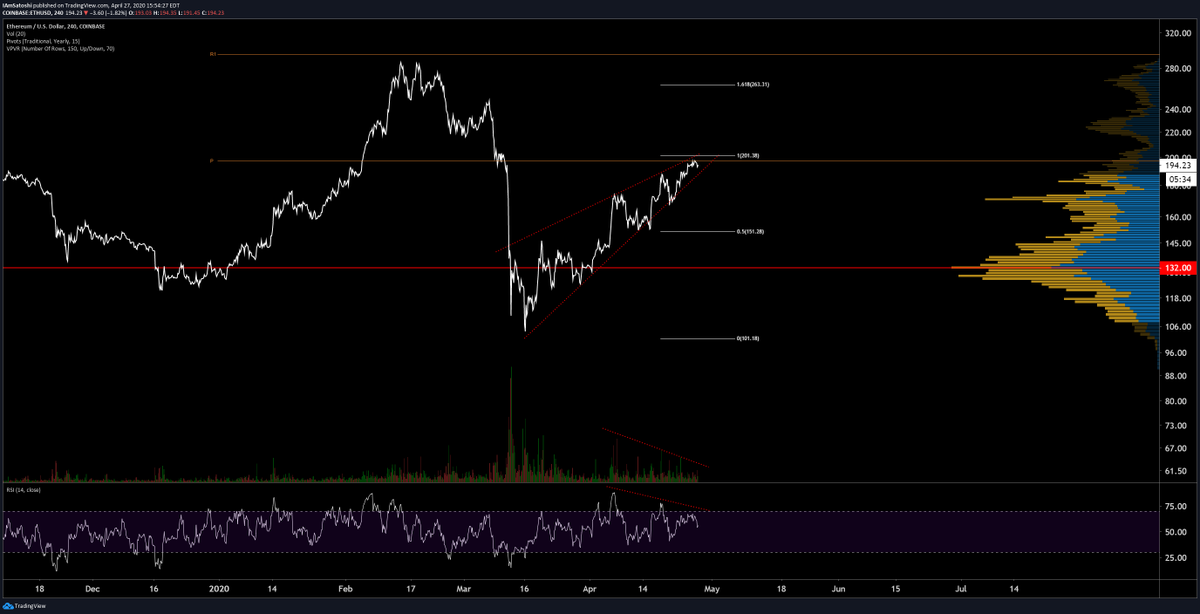 This would suggest that a correction in the price of the cryptocurrency is right on the horizon.
It's a bearish outlook that has been reflected by other traders.
For one, Cold Blooded Shiller, a pseudonymous trader, explained that the chart that "caught each major top and bottom" since 2020 began — marking the $290 yearly highs and the $90 lows that were experienced on "Black Thursday" — suggests a top is now forming:
"This ETH chart has caught each major top and bottom. It's calling for the same in this region. When the time comes I won't ignore the confirmation."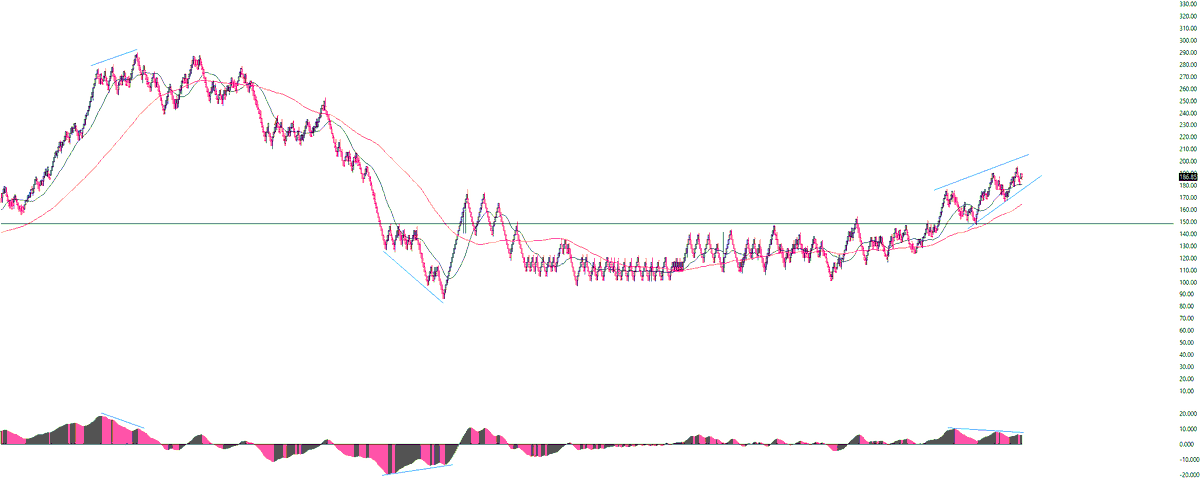 Whales Are Seemingly Preparing for Upside, Not Downside
Despite these bearish technical factors, whales seem to be preparing for upside in the Ethereum market, with data from blockchain analysis upstart Santiment suggesting that the amount of ETH in "Top Holder" wallets has been on the rise over the past few months, even continuing to rise after March's crash.
This may tie in with the growing theory that "all ships will rise" in the wake of the Bitcoin block reward reduction, which analysts believe could act as a large catalyst for a rally in BTC's price.
Not to mention, there are positive fundamental trends in the Ethereum space, like how data shows that the daily value of coins transferred on Ethereum recently matched that of Bitcoin, despite the former blockchain having less than 20% of the market capitalization of the latter.
Photo by ian dooley on Unsplash