In a post earlier this week on its official website, Weiss Cryptocurrency Ratings praised some of the market's best altcoins — but shared some harsh words in regards to Bitcoin and ZCash forks.
---
Stick to the Winners
It has been a rather enjoyable last few weeks in the cryptocurrency market, with Bitcoin and virtually every altcoin enjoying rather solid turnarounds — signaling increased confidence in what had been an otherwise bearish marketplace.
As noted by Weiss Cryptocurrency Ratings, the company's highest regarded cryptocurrencies largely performed the best:
[…] Our highest-rated cryptocurrencies on fire … Cardano rose from its 2018 low of US$0.14 to a recent high of $0.38. NEO went from $44.62 to a $92.63. EOS has surged from $4.01 to its recent high of $21.13! […] I have written frequently about these super coins. They are truly worthy of your investment dollars.
No Time for Losers
The analysts at Weiss Cryptocurrency Ratings are bullish on every altcoin in the market, of course. In fact, they're particularly bearish when it comes to forks.
In addition to calling Bitcoin Cash (BCH) intellectually dishonest and Bitcoin Gold, Bitcoin Diamond, and Bitcoin God seriously flawed, Weiss added a new set of borderline scamcoins to its list of cryptocurrencies to avoid.
First up is ZClassic, which Weiss says is nothing more than a cheap copycat from "serial coin imitator" Everett Forth, also known as Rhett Creighton. Explains Weiss Cryptocurrency Ratings:
First, he grabs the innovative genius from ZCash by copying their code. Second, he (with his team) cooks up a rationale for making a minor change: He argues ZCash developers have created an annoying "miner tax," which collects money from coin miners to fund work by developers. And he bashes the implied centralization. Next, he deletes that one small piece of the code; touts his project as more decentralized; boasts he's taking the higher moral ground; and positions his project as "truer to the core philosophy of cryptocurrencies." His real agenda: To cash in on the innovations made by the ZCash team and disguise the fact that his work is just a cheap imitation.
Alongside ZClassic comes Bitcoin Private, which Weiss sees as just another copycat from Creighton:
Apparently, copying ZCash isn't quite enough. So the serial coin imitator makes a new announcement: He and his team are forking ZClassic itself into another coin named Bitcoin Private. And get this: The reason for the fork is that they want to introduce a "voluntary miner contribution" program to their original ZClassic. The say it's different. But it means they're essentially adding back the same "miner tax" they had previously deleted. Now, Bitcoin Private is truly identical to the original ZCash, except for meaningless differences. The only noteworthy change is the branding. They figure going back to the tried-and-tested name "Bitcoin" will earn them more visibility.
Finally, Weiss cautions investors away from what is likely Creighton's next cryptocurrency project, Bitcoin Prime. Writes the rating agency:
After misleading investors by creating Bitcoin Private, building some hype around it, and making some big money in the process, the serial coin imitator is not giving up. Based on one of his recent Tweets, it looks like he wants to grab the code of a nearly dead cryptocurrency called PrimeCoin, fork it into a new one he calls "Bitcoin Prime," and start the game all over again.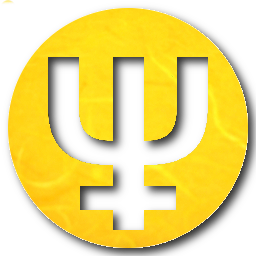 Weiss sums up their analysis with three (self-promoting) rules, which some may consider wise:
Rule #1. Focus your investment dollars on the coins at the top of our list, meriting a grade of B- or better.
Rule #2. Avoid — or promptly get rid of — any coins you may have that merit ratings of D+ or lower, like Bitcoin Gold (D), DigiByte (D+), Electroneum (E), Nebulas Token (D+) or ReddCoin (D+).
Rule #3. Don't touch the cheap imitation coins with a 10-foot pole. We don't even bother to rate them.
What do you think of Weiss Cryptocurrency Ratings' dismissal of ZClassic, Bitcoin Private, and Bitcoin Prime? Do you agree that such forks should be avoided at all costs? Let us know in the comments below!
---
Images courtesy of iStock and Bitcoinist archives.