Many analysts over recent weeks have claimed that Bitcoin is on the verge of plunging off a cliff. This is for good reason: there are technical signs indicating that BTC will soon be subject to a steep retracement.
First and foremost, BTC was rejected at the ever-important $10,500 resistance. That level marked the highs of rallies in October of 2019 and marked the 2020 highs in February. The fact that Bitcoin failed to pass it for the third consecutive time shows weakness.
And secondly, volume trends seemingly skew in favor of bears. Referencing the chart below, one crypto market commentator said:
"A couple more clues developing that lend themselves to HTF distribution. 1. Rising Demand on the verge of failing. 2. Side by side, ascent vs descent with selling the dominant pressure from volume."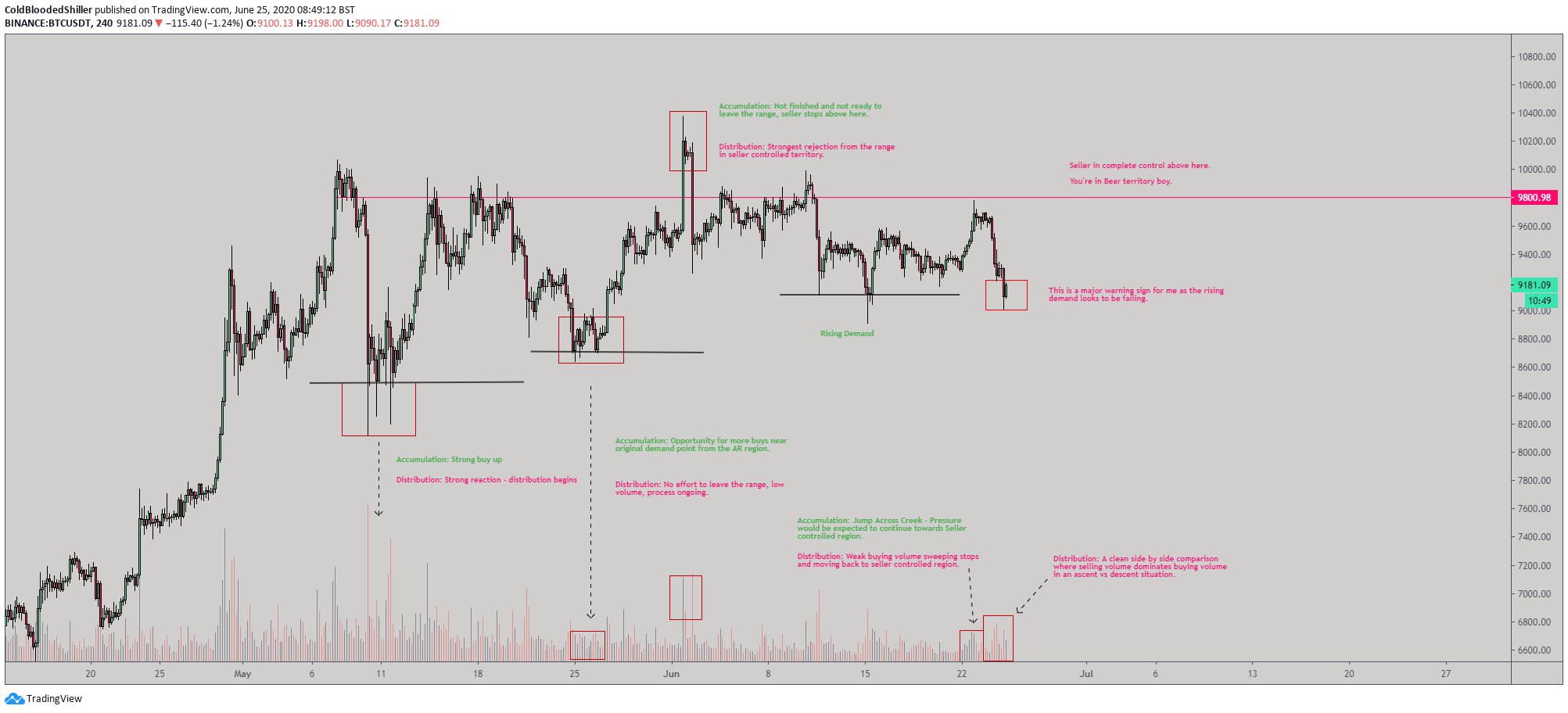 A fund manager, however, says that Bitcoin's chart is still very much bullish, with a continuation pattern forming under the noses of traders.
Bitcoin Forms Bullish Chart Pattern Unseen By Most
To most cryptocurrency investors, Bitcoin's price action has seemingly been bearish over the past few weeks. There's a reason why the funding rates of BTC futures markets are starting to trend into the negative once again.
Mohit Sorout, a managing partner at Bitazu Capital, though, isn't too sure that being bearish here is right.
He shared the image below on July 5th with the following caption: "Really curious to hear about this impending doom you guys keep talking about."
While not explicit, the chart suggests that Bitcoin may be forming something like an ascending triangle. As StockCharts describes, an ascending triangle is a "bullish formation that usually forms during an uptrend as a continuation pattern."
Ascending triangles are marked by a flat high and steadily increasing lows on lower volumes.
As Sorout's Bitcoin chart shows, the leading cryptocurrency is forming something similar to an ascending triangle.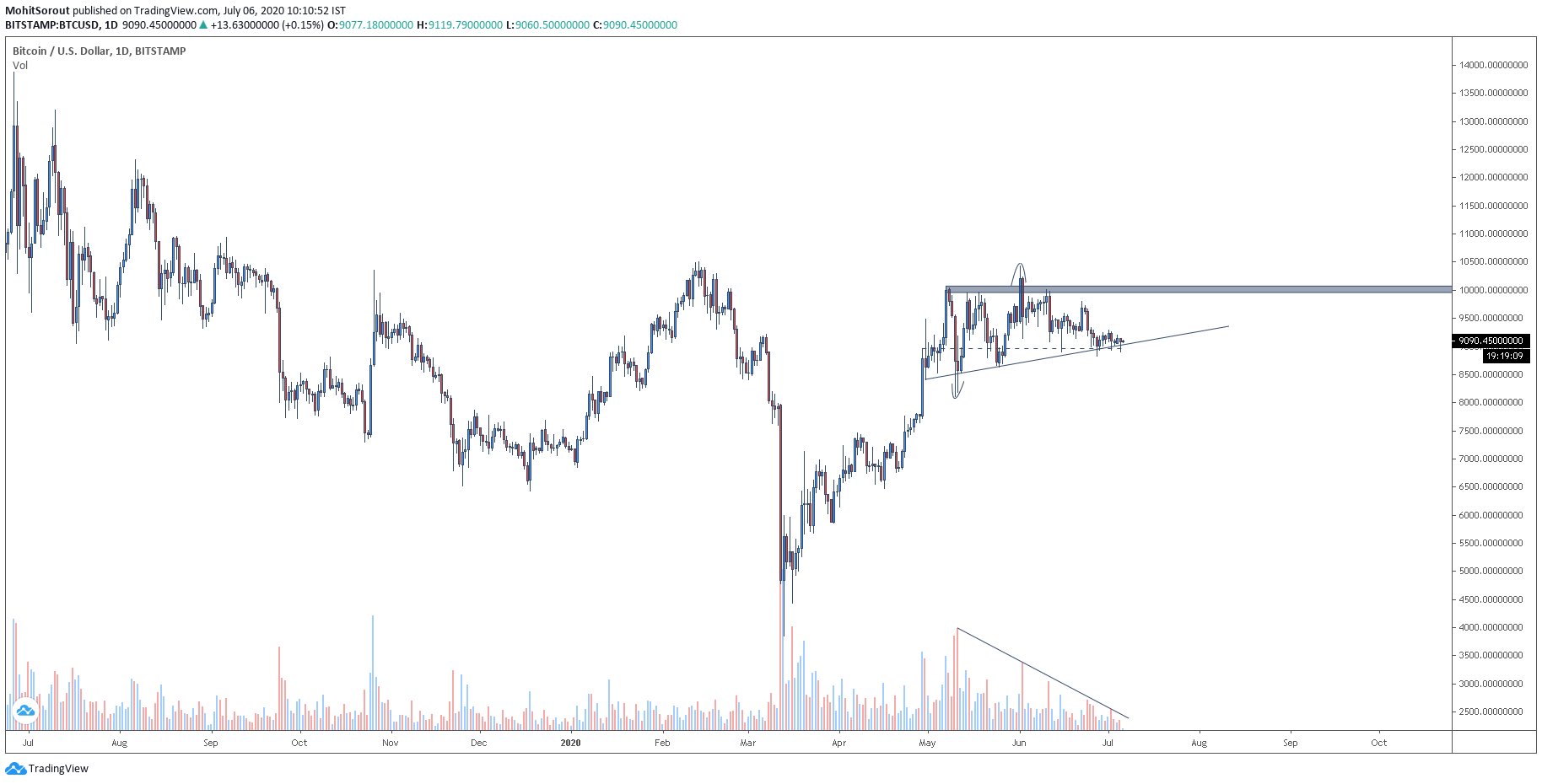 Should Bitcoin trade like most assets in most ascending triangles, BTC will surge once it establishes $10,000 as support. This would deny the "impending doom" that Sorout referenced in his quippy caption.
Not the Only One Expecting Upside
Sorout isn't the only one expecting upside.
Mike McGlone, a senior commodity strategist at Bloomberg Intelligence, wrote the following on July 2nd:
"Volatility should continue declining as Bitcoin extends its transition to the crypto equivalent of gold from a highly speculative asset, yet we expect recent compression to be resolved via higher prices."
There are also other bulls, like another trader who noted that Bitcoin almost never tops when the funding rate of BTC futures are negative.
Featured Image from Shutterstock
Price tags: xbtusd, btcusd, btcusdt
Charts from TradingView.com
What Impending Doom? Analyst Asks as Bitcoin's Chart Remains Bullish