Swiscom has announced the five winners of its StartUp Challenge 2015. For this challenge. Swisscom and Venturelab have partnered up to search for startups in IT, telecommunications, big data, FinTech, e-commerce, smart mobility, e-health, media, and cleanteach who aim to "use their products or services to conquer the world. The five winners of this year's competition will earn a spot in a business acceleration program in Silicon Valley, as well as getting an opportunity to enter into an investment or collaborative partnership with Swisscom. 
Also read: BitLicense Casualty: LocalBitcoins Exits New York
The Swisscom Startup Challenge began on May 3, 2015, the deadline for competition hopefuls to submit their applications for entry into the challenge. One month later, in June, Swisscom and Venturelab selected the ten best startups from the list of applicants. On July 9, the two companies announced the 10 finalists chosen during the selection period in June. The five winners of the challenge were announced today, August 14. In September, the five winners will learn what lies ahead for them during their week in Silicon Valley, which will take place from October 11-17.
The five winners of the Swisscom Startup Challenge are as follows:
Archilogic was founded by four architects in March 2014 as a spin-off of the ETH (Swiss Federal Institute of Technology in Zurich). The start-up enables its users, such as real estate portals or private customers, to simply generate 3D models of flats, rooms and houses from 2D plans. The browser-based interactive 3D models can be used to walk through or furnish rooms online and can be shared as a link via e-mail and social media channels or included in websites and presentations.
AVA:
The Ava start-up is devoted to nothing less than the revolution of conception and prenatal health. Based on a thorough understanding of human physiology, reproductive medicine, sensor technologies and big data analytics, Ava has developed a wearable device that helps couples become pregnant and bring a healthy, happy child into the world.
In order to address the rapidly growing demand, the farming industry is moving towards efficiency and precision that require accurate diagnostics of plants. The Gamaya start-up from Lausanne is responding to this need by developing a large-scale hyperspectral imaging and analytics solution that can spot what the human eye cannot see. By analysing the data provided by the system, it is clear when a plant or the soil needs water or nutrients. With the help of this information, chemicals can be directed to where they are needed, diseases can be identified and harvests can be increased.
Crowd app by Gimalon AG:
The Crowd app developed by the Gimalon start-up helps users organise their free time. It is very easy to organise a meeting with friends or a party using the app. It enables groups to communicate with each other and to decide what to do, as well as where and when to meet. Another benefit of the app is that it also serves as an events calendar and personal diary.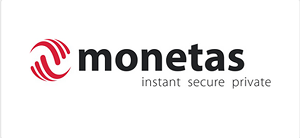 The Monetas start-up is developing a decentralised system that can be used to conduct all kinds of financial and legal transactions worldwide under the highest security standards. Institutions, individuals and business customers can easily conduct transactions in all national and digital currencies and all types of securities in both closed and scalable, open networks. In an innovative way, Monetas connects (Bitcoin) blockchain technology for secure deposit entry with a cryptographically secured P2P network for extremely fast, low-cost global transactions.
The descriptions of the above five companies were provided by the Swisscom website
According to Swisscom, "the following awaits the start-ups in Silicon Valley:"
Individual acceleration programme, tailor-made for each start-up
Access to the broad network of Swisscom's outpost in Silicon Valley
mentoring and challenging by Swisscom ventures, investors and business angels
Meetings with potential customers and partners
Inspiration and trend-scouting in the most important location for the IT and hi-tech industry
Evaluation of business cooperation with Swisscom
Evaluation of an investment by Swisscom Ventures
Sharing ideas with like-minded people and an unforgettable time in California
What do you think of the Startups that won the Swisscom Starup Challenge 2015? Let us know in the comments below!
---
Source: Swisscom
Images courtesy of Swisscom