The third-largest altcoin, XRP, has largely been left out of the recent surge in the altcoin market.
While there are some that expect for the popular cryptocurrency to follow its ilk higher, there remains a strong bear case.
The bear case gained strength recently with a report from The TIE and eToro indicating that the cryptocurrency is losing steam on the social media front.
Much of XRP's growth in 2017 was predicated on a strong community that spent time on Twitter and other forums.
Look no further than the term "XRP Army," which was assigned to the asset's proponents. This group would incessantly promote the cryptocurrency without fail, 24/7, throughout much of 2017 and 2018.
Unfortunately for those bulls, data shared by The TIE and eToro — a blockchain data firm and exchange/trading platform, respectively — indicate that this growth driver is diminishing.
XRP's Community Is Shrinking — and That's Not Good For Bulls
According to the report from the two firms, XRP's social media volume actually went down over the second quarter by around 21.81%:
"While existing crypto investors became increasingly positive about the industry, there was no mainstream euphoria surrounding crypto post-halving. 73% of cryptos saw a decreased number of tweets in Q2."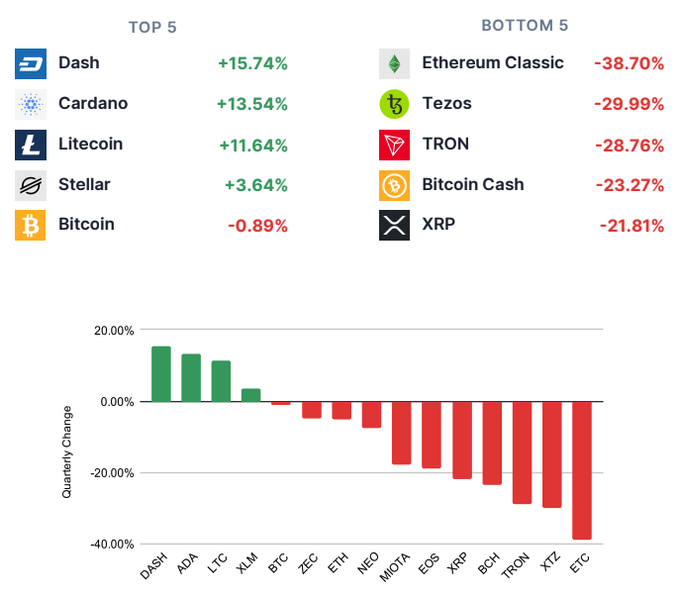 This isn't the only sign that XRP's community is shrinking in a blow to the bull case.
As reported by Bitcoinist in April, a trader noted that from June 2018 to April 2020, there was a strong drop in the number of members in certain crypto Telegram groups.
The data shared indicated that the channel of Ripple underwent a 63.89% loss in members since June 2018, falling from 64,525 members to 23,299 members. Ripple Labs is a company closely affiliated with the token. In short, fans of the company are often fans of the cryptocurrency.
While it isn't clear what exactly is causing this exodus, there are some prominent members of the community that have left. Hodor — a blogger covering the XRP's every move that garnered 56,000 followers — left in October 2019. There's also the case of Tiffany Hayden, a prominent supporter of the asset. She said that she didn't like how the community antagonized her:
"Wherever XRP supporters congregate, they have nothing better to do than talk shit about me, which my parents and children have the pleasure of reading. I'm done. Find somebody else to demonize and spend your life bitching about."
It's Time For Altcoins to Retrace, Say Multiple Analysts
This bearish sentiment about XRP comes as analysts have begun to expect for all altcoins to retrace.
Referencing the chart below, the head of technical analysis at Blockfyre recently said:
"Alts are about to bring the pain. This chart doesn't miss and hasn't missed in this entire thread. Alts are going to rage dump across the board 5-15% on the BTC pairs (USD unsure depends on BTC direction). Do with that info what you will."
There's also been similar sentiment shared by a noted crypto trader who predicted BTC would bottom at $6,400 last year.
Featured Image from Shutterstock
Price tags: xrpusd, xrpbtc
Charts from TradingView.com
Bolstering Bear Case, Data Indicates XRP's Social Media Presence is Losing Steam