Across the world, the start of each new year is celebrated for the opportunities it offers. It marks the end of one chapter and the beginning of a new one. It is a time for reflection and a sign of the endless opportunities that lie ahead. Let's look at what lies ahead in the crypto universe.  
The financial system and cryptocurrency industry have experienced many improvements and innovations over the last few years with many new tools making life easier. Nevertheless, the industry has much more space to evolve. Many experts agree that the biggest revolution is still in the cards. And digital currencies will be at the forefront.
---
What will the future of money look like?
Together with the development of fintech (financial technology), the way people manage their money has changed enormously. Customers are now accustomed to taking a loan within minutes over the internet. Completely remote banking provides customers with a full spectrum of services without the need to leave their couch. It is now possible to exchange currencies at the best rates with a few clicks of a mobile app. And cashless societies are becoming more common.
One thing is certain. What is considered financial fiction even today, could be taken for granted by the end of the decade. There is no doubt that the leading concept will be even wider adoption of cryptocurrency.
Digital currency, real money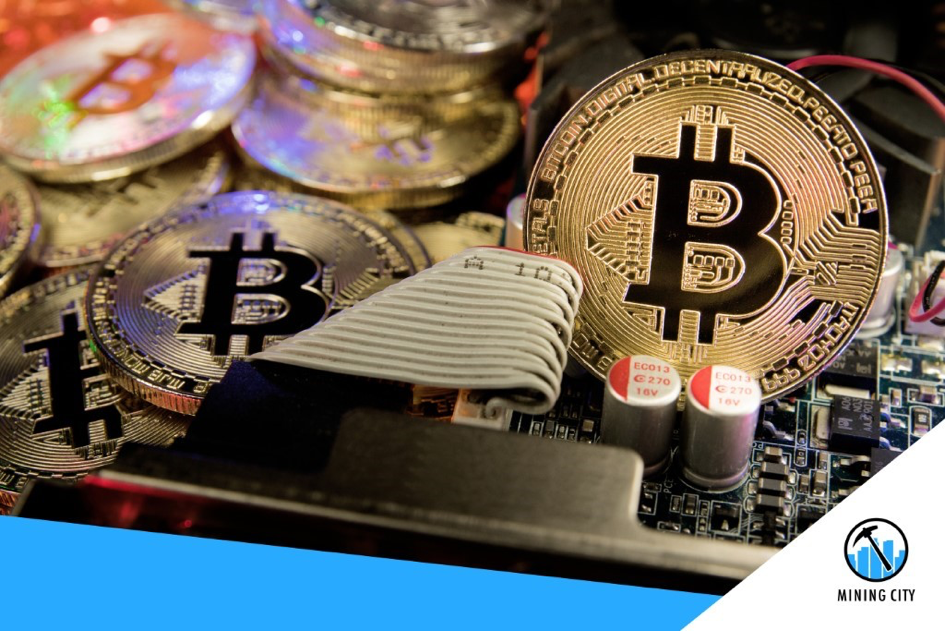 The digitalization of money is a concept that has become a buzzword in recent years. And even though some developed countries have already adopted a largely cashless status, there is much more that can be done.
In terms of the future of money and the global monetary system, the concept of Central Bank Digital Currencies (CBDC) has gained popularity in recent years. CBDC is a digital currency that operates on blockchain technologies. However, they differ slightly from the crypto we have grown accustomed to. In 2020, the Bahamas was the first country to officially launch its own CBDC – the Sand Dollar.
CBDCs are fully issued by central banks and governments, and unlike Bitcoin, they are fully centralized and controlled by local authorities. The idea behind them is to serve as an official currency of a country or institution.
The countries that have developed their own CBDC include China, Sweden, Thailand, and the Marshal Islands. CBDC are undoubtedly the future of money. However, cryptocurrencies that we know are also paving the way to develop a significant position in the coming years.
Is crypto the future? 
Cryptocurrency has proven that it is here to its value for years of intensive development. Together with wider adoption, its role in the future of finance is rapidly increasing due to a few important factors:
Along with the growth of the crypto industry, various applications of digital assets have been established. Cryptocurrency efficiently finds the needs in various spaces and successfully fulfills them. Thanks to crypto, many people have found a way to perform intercontinental transfers in a matter of minutes with relatively low fees.
Additionally, thanks to projects from the Decentralized Finance (DeFi) sector, more and more people have access to financial services that had so far been provided only by banks. Crypto now offers opportunities including services such as earning interest without the actual need to use banks. Besides, crypto assets – and particularly Bitcoin – have already proven their role as a store of value. People in countries struggling with high inflation often decide to allocate part of their wealth in Bitcoin in order to remain the purchasing power of their money. These are only a few of the solutions that crypto assets provide.
Big corporations join the industry
The year 2020 showed a huge increase in interest in the crypto space from corporations and investment giants that had been largely hesitant to embrace crypto. It is now obvious that large entities could not just ignore such a rapidly evolving technological and financial revolution. As a result, accumulating crypto assets is having an effect on the industry as a whole. Besides the hedging of capital against inflation, this move aims to add cryptocurrencies to widely used services. It will also see a movement of the industry to embrace crypto as a legitimate investment vehicle, taking it out of the speculative territory exclusive to insiders to a new financial asset for both institutions and retail investors.
Increasing the number of innovations
Together with the growth of the crypto industry, new innovative applications are being created to meet demand. The tokenization of real-world assets like real estate or gold, digital art, or fundraising is only a few of the already established innovations that come along with cryptocurrency. But as an increasing number of businesses join the crypto space every year, these solutions are expected to grow exponentially. What is certain is that we are set to see the industry grow in the future.
Mining City in the center of innovation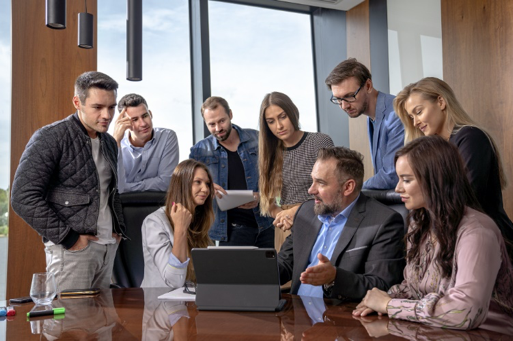 Luckily, communities with an established position in the cryptocurrency market – such as Mining City – may notice significant benefits from the future development of the industry. The company's stable situation, solid fundamentals, and a strong community behind it are factors that will lead to growth in line with the whole crypto space.
According to Mining City CEO, Greg Rogowski, there is a big possibility that companies within the mining industry may have noticed a significant increase in interest in recent years, in proportion to the expansion of the crypto market.
"As cryptocurrencies based on mining process are still a major part of the industry, we believe that in the coming years this could bring more attention to our company. Sustainable growth, a strong position in the mining industry, and a united community are only a few of the indicators that could point to a bright future for Mining City," he said.
There's no denying the fact that the crypto industry still has a lot to develop. Nevertheless, year by year more adoptions and possibilities are established, and more people are entering this space. All these factors put together can lead to a great potential for growth within our industry – one that Mining City is ready for and eager to experience.
* The following is a thought (or opinion) piece from the experienced team within the Mining City.  It is a speculative article meant to examine some possibilities and is not meant to be deemed as anything definitive nor should any actions such as investments be based on it
---
Disclaimer: The information presented here does not constitute investment advice or an offer to invest. The statements, views, and opinions expressed in this article are solely those of the author/company and do not represent those of Bitcoinist. We strongly advise our readers to DYOR before investing in any cryptocurrency, blockchain project, or ICO, particularly those that guarantee profits. Furthermore, Bitcoinist does not guarantee or imply that the cryptocurrencies or projects published are legal in any specific reader's location. It is the reader's responsibility to know the laws regarding cryptocurrencies and ICOs in his or her country.