SportyFi announces that an alpha version of the blockchain-based, sports ecosystem platform is now available for internal testing and that a public version will be out by the end of the year.
[Note: This is a sponsored article.]
---
It takes a lot of hard work to turn a dream into a reality, which is something that every young athlete is aware of. Of course, they also face significant financial hurdles as well as training, equipment, travel, and tournaments do not come cheap. SportyFi looks to help young athletes achieve their dreams by creating a decentralized sports ecosystem where people from all over the world can support them. However, SportyFi is also much more as it allows individuals to invest in the sports world by becoming a patron to an athlete or sports club without the necessity of needing millions of dollars to do so. The first major step towards this goal has been completed as SportyFi announces that they have a working alpha version now available for internal testing just as the platform's ICO officially begins.
Alpha Version of SportyFi is Up and Running
The development team at SportyFi is experienced in creating platforms that are designed to be used by a massive amount of users. Currently in place is a "strong alpha" version that will allow the quality assurance team and advisors to put the crowdsourcing investment platform through rigorous internal testing.
The alpha version of the SportyFi platform allows for athletes, clubs, and other sports organizations to create a profile as well as create crowdsourcing campaigns. Investors and supporters are also able to create a profile. When creating a profile on the platform, the KYC (Know Your Customer) check, which serves as an important component of security integrity for all users, is already in place and fully functional. A comprehensive profile page has been created so that all participants in the alpha can ensure a proper representation of themselves.
The SportyFi smart contract on the Ethereum blockchain is fully set up and will be activated when the ICO begins, but blockchain integration has not been implemented yet on the alpha version. The SPF token ecosystem will be integrated into the platform once the SPF tokens are distributed to contributors. Other updates will follow, especially those to existing systems to make them operate more efficiently. The development team plans on starting a closed beta of the SportyFi platform by the end of the year, and everything is on track to launching the final version of SportyFi during the first quarter of 2018.
The SportyFi ICO Begins
The launch of the alpha version of SportyFi comes as the platform's ICO begins today (November 21st) and will last for 17 days or until the hard cap is reached. As for the SportyFi ICO, a total of 200 million SPF tokens will be issued, which can be purchased with ETH. Contributors can gain a 10% bonus to their token total by buying tokens within 72 hours of the ICO's launch or by contributing over 100 ETH.
The SPF tokens will be split in the following manner:
Up to 134,000,000 SPF Tokens (67%) will be distributed to the contributors in the SPF Token Crowdsale.
Up to 36,000,000 SPF Tokens (18%) will be distributed to the Founders and Team.
Up to 20,000,000 SPF Tokens (10%) will be distributed to the Advisors and Ambassadors.
Up to 10,000,000 SPF Tokens (5%) are intended for future incentives for fast growth (i.e. future strategic partnerships).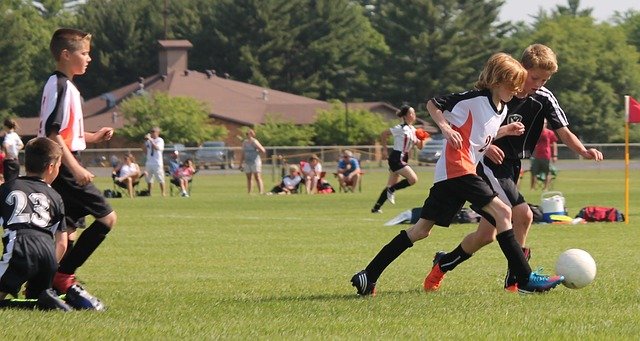 SportyFi is going to impact the sports world in a major way. Individuals can choose to support or invest in athletes or sports clubs, while young athletes will get the financial help they need to pursue and achieve their dreams. The SportyFi ICO starts today and will be extremely popular, especially due to the legendary athletes and individuals who have joined the sports ecosystem platform as advisors. Football legends Savo Milošević and Roberto Carlos join winter sports legend Noriaki Kasai, basketball's Primož Brezec, and bronze and silver Olympic medalist Peter Prevc as advisors. Not to be left out is Bitcoin pioneer Charlie Shrem, who is lending his technical and business expertise. Plans for the launch of SportyFi for Q1 2018 are on track as the development team is currently conducing internal testing on the platform's alpha version before a closed beta launches by the end of the year.
Check out the SportyFi Website or read the SportyFi Whitepaper. And come chat with the team on Telegram.
---
Images courtesy of Pixabay and SportyFi.