Binance has announced the launch of crypto-pegged BEP2 trading pairs starting with a bitcoin-pegged token – BTCB.
---
Bitcoin-Backed Token to be First Ever Crypto-Pegged BEP2
The crypto exchange giant announced the news via a blog post on its website published on Monday (June 17, 2019). According to the statement, Binance plans to offer crypto-pegged tokens on its DEX platform beginning with BTCB.
Users will be able to trade the BTCB/trading pair. According to Binance, the trading pairs of these BEP2 tokens will always that of a pegged token and its native cryptocurrency.
Binance says each crypto-pegged BEP2 token will be fully backed by the native cryptocurrency. The company says it will also provide the address to the reserve wallet so that interested persons can perform their own personal audit.
Changpeng Zhao, the Binance chief even posted a lighthearted Tweet a few hours before the announcement saying there would be a 9001 BTC transaction originating from the platform's wallet.
There will be a transfer of 9001 BTC soon, no need to FUD. It's for a good thing, details to follow. Waiting for whale_alert.

— CZ Binance (@cz_binance) June 17, 2019
Anyone looking to keep tabs on the reserve BTC funds for the BTCB token can do so via the address provided by Binance. While the transparency is laudable, it also seems like a cheeky dig at fiat-pegged stablecoins especially with an excerpt from the statement which reads thus:
The blockchain offers a much easier way to audit a crypto reserve than a traditional bank balance tether.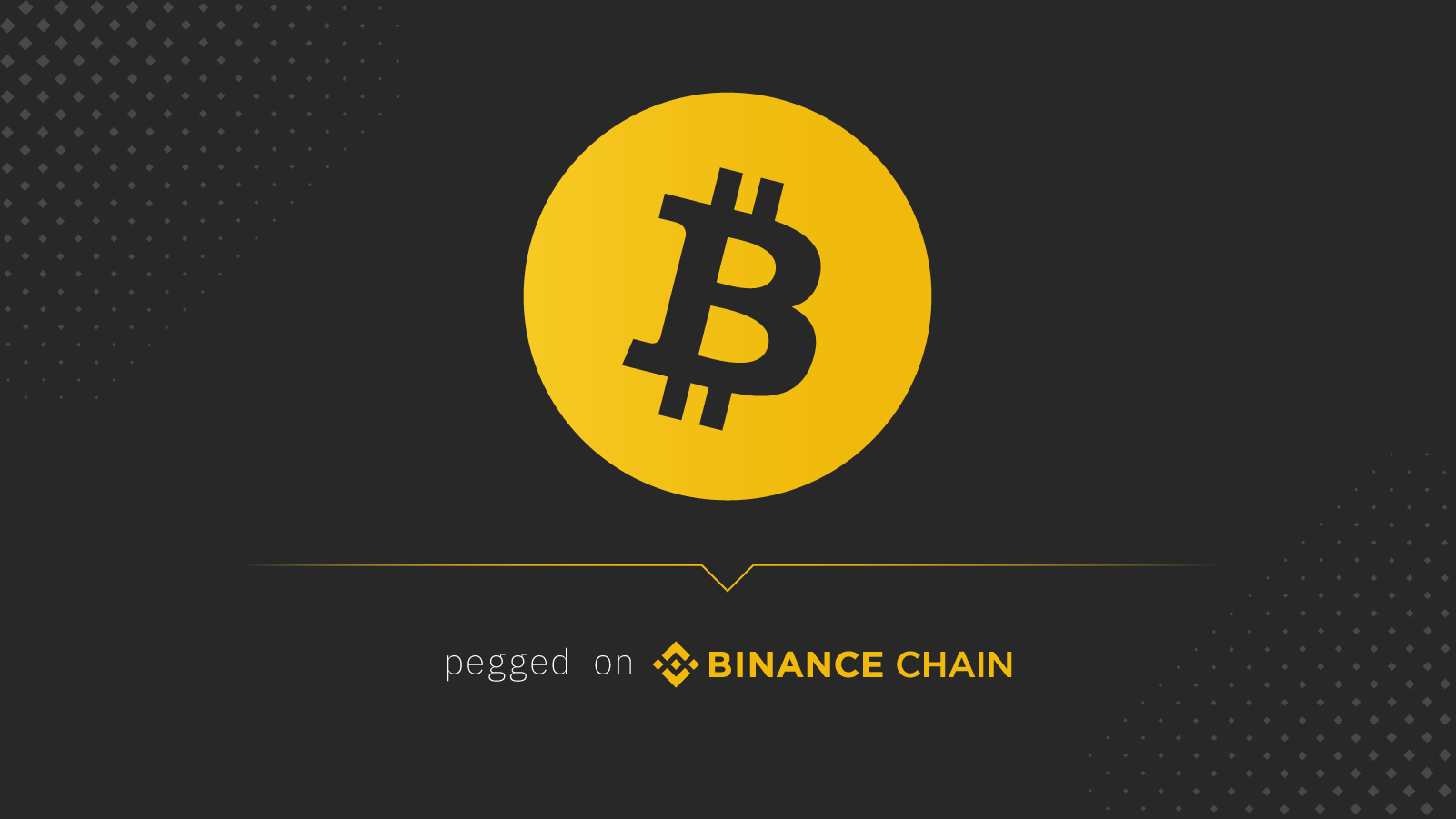 Increasing Liquidity on the Binance DEX
For Binance, launching crypto-pegged trading pairs provides more markets for traders on its platform. This expanded trading catalog, the company believes, will increase liquidity on its DEX platform.
On the whole, Binance expects users to avail themselves of the opportunity to trade tokens not found on other platforms. By so doing, Binance hopes the overall utility of its DEX platform will continue to increase thus maintaining its status as the top-ranked decentralized cryptocurrency marketplace in the industry.
Details published in the announcement show that the trading in the BTCB/BTC pair will have a price spread of 0.1% with primarily large buy orders. To maintain 100% backing for the new trading pairs, the exchange says it will make sure that:
The sum of the buy order and the funds on the published reserve address will be bigger than the total supply of the pegged token, ensuring there is always 100% backing.
Aside from the promise of increased liquidity on the Binance DEX, the launch of crypto-pegged BEP2 tokens also constitutes an extension of the swap used to exchange ERC20 BNB tokens into actual BEP2 BNB tokens.
What do you think about trading crypto-pegged tokens on a DEX? Let us know in the comments below.
---
Images via Twitter @cz_binance.