The past few days have undoubtedly been bullish for Bitcoin, with the cryptocurrency ripping over 20% higher from the mid-$7,000s to a price as high as $9,500 over the course of 48 hours.
Since hitting $9,500 though, BTC has stalled, entering a consolidation around $8,800 as the market becomes indecisive, stuck between support around $8,500 and resistance at the ever-important level of $9,000.
Here's what a top trader expects for Bitcoin to trend in the days to come.
How Bitcoin Could Trend In Coming Days
Bitcoin's consolidation over the past day is likely to be followed by a strong leg to the downside, according to a cryptocurrency trader. He added that while a drop is to be sustained, the cryptocurrency remains in a "strong uptrend" that suggests a rally to $10,000 is in the works prior to the halving.
"Bitcoin made 5 waves down on the smaller timeframes, ABC back up and swiftly rejected the 0.618 almost to the $ and now I think we get one more leg down into low $8ks. This will be a buy the dip opportunity in a strong uptrend," the trader explained in reference to the chart below.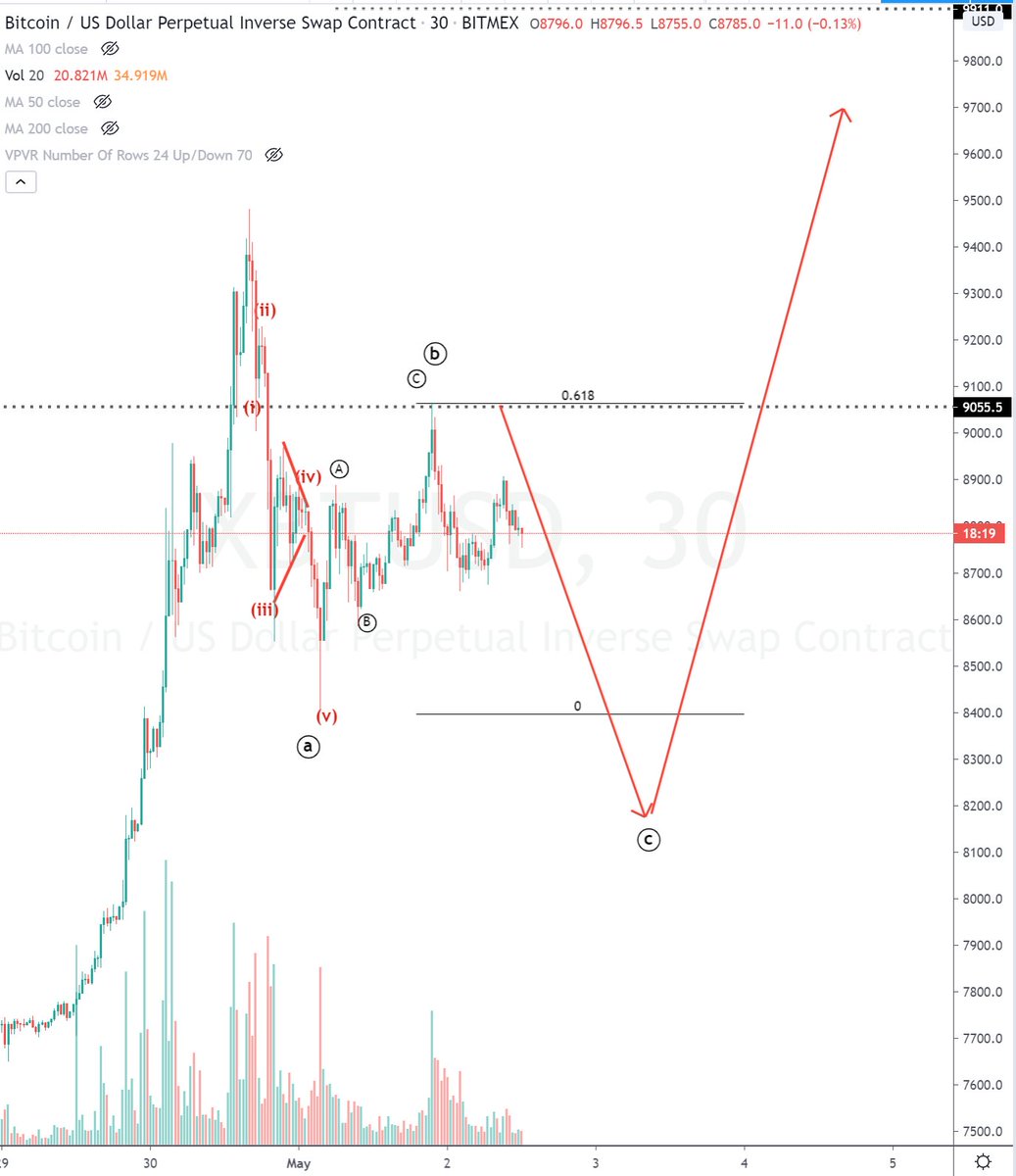 The Analyst's Strong Track Record
While many crypto investors are skeptical of the validity of Elliot Wave analysis, the trader has a strong track record in analyzing the ever-volatile cryptocurrency markets, giving credence to his commentary.
In the middle of 2018, when Bitcoin was in the midst of a bear market, the trader remarked that he expected the asset to find an ultimate bottom at $3,200:
"I'm calling a bottom at exactly 3.2k with a 200 dollar leeway either side."
Bitcoin's Uptrend is Intact
Even if Bitcoin doesn't trend exactly as the trader's chart depicts, there is one thing that many analysts have agreed on: the crypto market's trajectory is pointing up.
As reported by Bitcoinist previously, a trader found that Bitcoin's strong performance in April saw the cryptocurrency close its monthly candle above a key level of the Ichimoku Cloud on the one-month chart.
This is relevant for BTC because the last time Bitcoin claimed this technical level was in early 2016, when the cryptocurrency was trading around $500 and prior to the 4,000% rally that brought the cryptocurrency to $20,000 just 20 months later.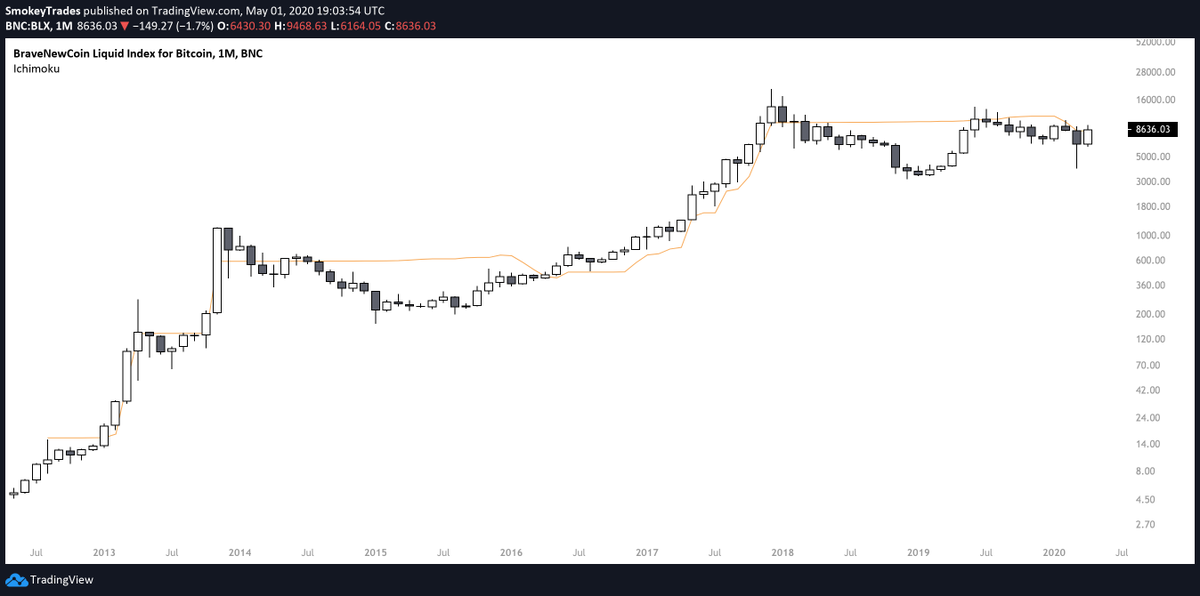 This historical precedent suggests that the crypto market is on the verge of its next parabolic rally.
There's also a confluence of on-chain analytics and fundamental factors that only corroborate that the crypto market is on the verge of a full-blown bull rally. 
Photo by Vince Fleming on Unsplash