Since falling as low as $8,180 on Monday, the day of the halving, Bitcoin has mounted a strong comeback that culminated in a move to $8,900 on Wednesday morning.
Although this near 10% bounce from the lows has been impressive, traders believe that BTC could undergo a "major spike" should the ever-important $9,500 level be taken as support by bulls.
$9,500 Is Key for Bitcoin's Bull Case
A prominent market commentator recently opined that while the ongoing move has been bullish, Bitcoin popping "back to the $9,500 area" will increase the chances of a "major spike higher."
He hinted that this is a price point at which investors may start to feel the fear of missing out — or "FOMO" — and may thus rush to invest in Bitcoin, pushing prices higher as demand surges:
"If BTC pops back to $9,500 area, possibility of major spike higher as guys grab exposure. Confluence of factors including Fed, halving, Tudor Jones means more eyes watching than ever. Lots of money out there that won't sit still if price starts to run away," the commentator remarked in an attempt to share his opinion.
It isn't only this trader that things a reclamation of $9,500 could bode well for the bullish narrative.
Per previous reports from Bitcoinist, a top analyst remarked that the leading cryptocurrency is currently trading in "no man's land," but a break of $9,500 could change that.
"No break in market structure by my rules yet on the 1D. Close below $8529 and 1D flips bearish and first target is $7.8k. Break back above $9.5k and I'm gunning for new highs > $10.5k," the analyst shared.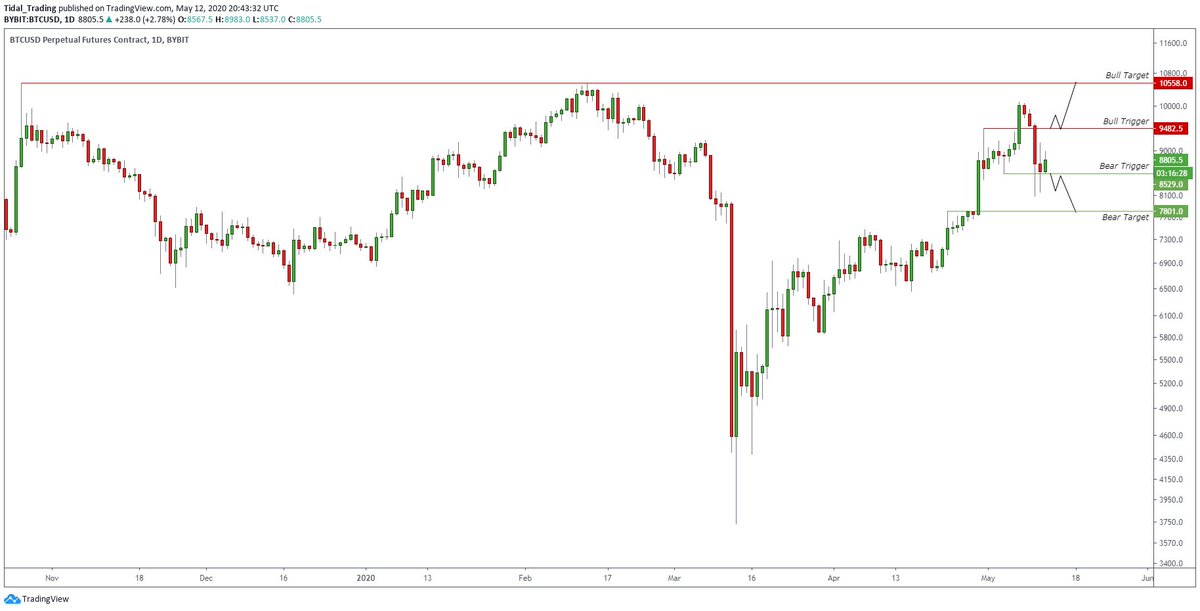 What Will Drive Bitcoin Past This Level and Beyond
Analysts are confident that there is a confluence of both technical and fundamental factors that will help Bitcoin barrel past the crucial $9,500 level and beyond.
One prominent trader recently shared that Bitcoin recently printed the exact same trend on the weekly chart that was the start of 2019's rally: seven weeks of consecutive gains and then a "Doji" candle at the top of the trend.
What followed the last occurrence of this trend was a 160% increase within the span of three or so months.
This means that should history repeat itself, the cryptocurrency could hit $20,000 as 2020 comes to a close.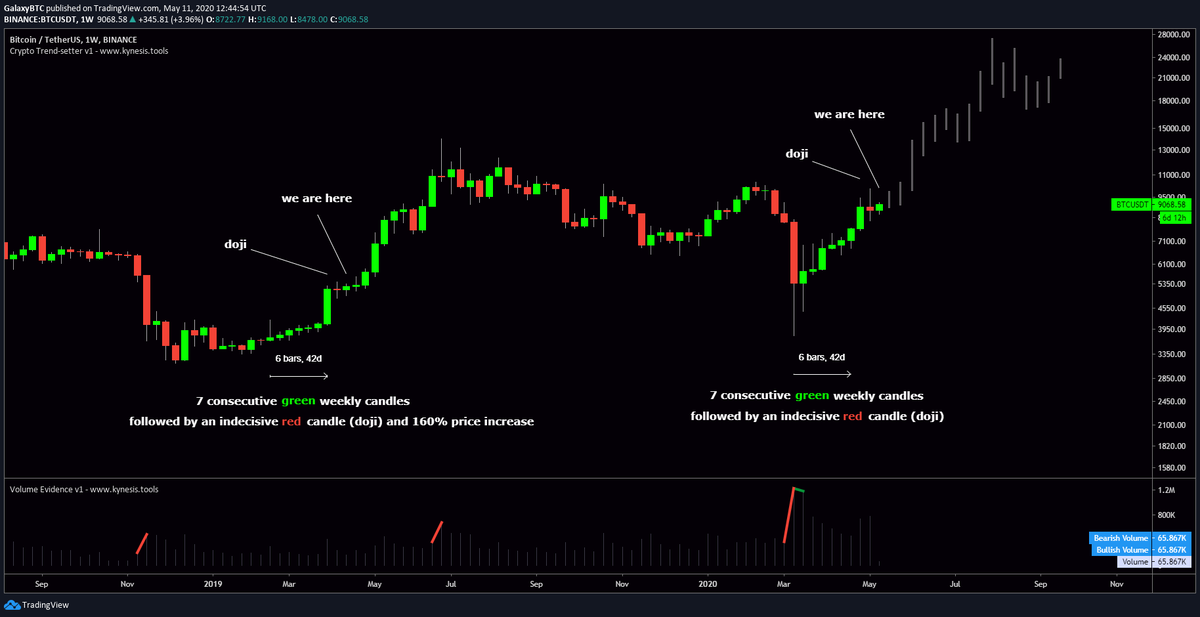 In terms of fundamentals, Galaxy Digital chief executive officer Mike Novogratz told CNBC that with the stimulus by governments, along with the record amount of liquidity operations by central banks, Bitcoin could climb towards $20,000 by the end of the year.
Photo by White.RainForest ∙ 易雨白林. on Unsplash