The results are in, and Americans are shocked by a Donald Trump upset victory over Hillary Clinton in the 2016 presidential election. Bitcoin markets reacted to the victory as well, the price rising as much as $30 to renewed highs of $730.
Also read: Bitcoin Price is Moving Back Up, but Fear of Bears Still Remains
In the midst of all the hype and hoopla, one thing appears to be certain: bitcoin is benefiting from Trump's victory. The price of everyone's favorite digital currency spiked an additional three percent yesterday following the former reality star's win in Washington. At press time, the bitcoin price stands around $717. That's an increase of eight dollars from our last price piece.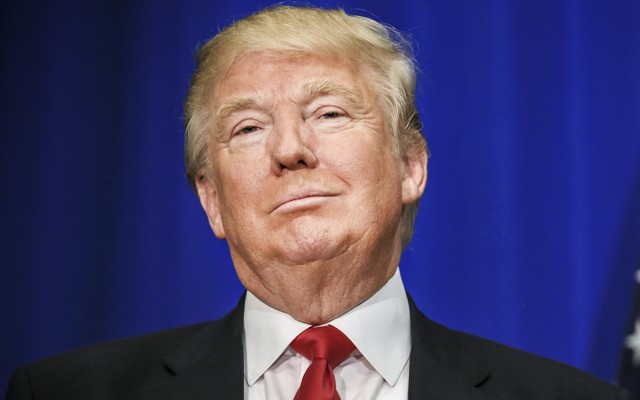 Since the start of the election, several analysts (including those on Bitcoinist.net) predicted good things for bitcoin if Donald Trump won the White House.
A Juniper Research study entitled "Will Bitcoins Bite Back?" explains:
"There is the very real prospect of turmoil on world markets. Bitcoin would thrive in such an environment, at least until the impact on major fiat currencies becomes clear."
Singapore financial analyst Margaret Yang adds:
"Valuations of U.S. equities are quite high, and a Trump victory will trigger a massive selloff. Many would consider that a classic 'black swan event' and the reaction would be 'much more severe' than Brexit, which caused the S&P 500 Index to fall 5.3 percent in two days as benchmarks in Europe and elsewhere lost even more."
For the most part, predictions have typically contained a hint of the old "gloom and doom," suggesting that a Trump presidency would knock the world into financial disarray. While it's a little early to tell, these predictions aren't coming true just yet. In fact, following the announcement of Trump's victory in D.C., stocks ranging from Caterpillar Corp to Ionis Pharmaceuticals Inc. jumped as high as seven to 21 percent, causing U.S. markets to close much higher than originally predicted. The Dow Jones has since moved up by about 1.5 percent, while the S&P 500 has jumped to 2,163.26 points.
It's hard to predict where things will go from here. Some analysts suggest the election aftermath will likely cause enough spikes to bring bitcoin up to $850 by the end of the year. Others say that the election is small news compared to what's occurring in China, where many feel bitcoin gets its true power. Either way, reactions are relatively mixed towards the election results, and many are simply waiting on edge to see what happens.
Chief economic adviser at Allianz Mohamed El-Erian spoke about Trump's plans for the future, saying:
"If he focuses on trade protectionism, it could risk 'stagflation' – lower growth and higher inflation. Markets do not like stagflation. It will create instability, both economic and financial."
Where do you think the bitcoin price will head? Post your comments below.
---
Images courtesy of Michael Moore Blog, The Atlantic.