A moderator of the popular Bitcoin sub-reddit has revealed that traffic has once again picked up after dropping every month since December 2017.
---
r/Bitcoin Sub-reddit Nears 1 Million Subscribers
Ranked number 14 in the world and number 5 in the United States, according to Alexa Rankings, Reddit is one of the most visited websites in the world. People from all over the globe visit it daily to discuss virtually anything, including Bitcoin.
The r/Bitcoin subreddit is the most active forum for discussing Bitcoin-related topics. The sub-forum is ranked #119 within Reddit with just under 1 million subscribers.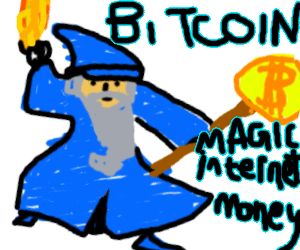 Founded in September 2010, the online community has grown steadily since. With Bitcoin becoming more and more popular, its subscriber count has seen exponential growth in recent years.
For example, in November 2017, Bitcoinist reported that r/Bitcoin broke 400,000 subscribers. In less than a year, this number has exploded along with the Bitcoin price [coin_price] to over 914,000 subscribers. However, the sub has seen a constant decline in lockstep with the price since its all-time highs of nearly $20,000 in December 2017.
Now, one of the sub's moderators by the name of "BashCo" has revealed that traffic to r/Bitcoin has finally broken its downward trend. BashCo wrote on Twitter:
Visitor traffic to r/Bitcoin has been dropping every month since December 2017… UNTIL NOW. Bull market forming?
Bullish Sign?
BashCo interprets this to be a possible bullish sign as this would mean people are once again searching for information about Bitcoin.
Meanwhile, Reddit co-founder Alex Ohanian remains bullish on Bitcoin despite this year's slowdown. The 35-year old investor said that despite what markets look like, any increase in cryptocurrency use is a positive.
"As a store of value, there is some real traction [with Bitcoin], and actually as we're seeing in countries like Turkey that are having significant economic crisis… But right now, we're still in the earliest, earliest stages," he said.
Others also seem to be joining the Bitcoin permabulls as a record-high hashrate has seen Bitcoin defy every possible piece of bad news — such as government bans and ETF rejections. So is this the bottom?
While no one can predict the price of bitcoin, new users flocking back to the popular Bitcoin subreddit is surely a positive sign for the world's most popular cryptocurrency.
At this rate, r/Bitcoin will reach its one-millionth subscriber milestone over the next few months.
Do you see this news as bullish? Share your thoughts below! 
---
Images courtesy of Shutterstock.