January 21, 2016 — The North American Bitcoin Conference Miami (TNABC) is taking place this week and with the event comes special announcements. A new startup called BSave has created a Bitcoin savings account which allows users to collect interest on their holdings. BSave's service will connect people with Coinbase wallets who want to save their digital currency and receive an incentive to do so. The website states:
"Earning interest on your bitcoin has never been so simple." — BSave.io Website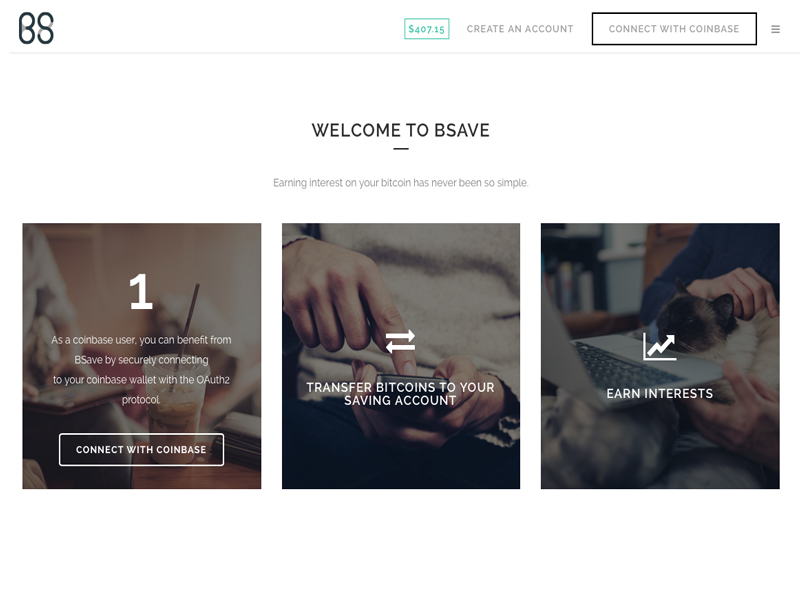 Also read: Bitcoin Helps Consumers Transition To Cashless Payments
During the TNABC Miami event, the BSave company is going live with its new software after months of "intense beta testing." The service enables clients of Coinbase to save interest immediately after creating a new savings account. The service says it wants to become a customer's "first choice" when looking into Bitcoin savings platforms. BSave states they offer attractive interest rates, a simple interface, and top of the line security. The business mission is to enable a "value solution to Bitcoin savers," and hopes to facilitate more adoption.
BSave explains they are a solution for both long term and short term savers as well. The website claims the service is secured by encrypted SSL (https) and multi-signature technology to protect from data leaks and malicious attacks. They also offer two-factor authentication connected with Coinbase's API and passwords are never saved within the BSave server. The team details that they have great experience with the financial market sector and have combined skills in:  
Capital markets, algorithms and financial structures

Easy to use applications and interfaces

Transactional platforms

Digital currency security and blockchain know-how
"Bsave. The next generation of bitcoin savings."  — Michael Weizmann, Bsave Co Founder
This type of service within the cryptocurrency ecosystem is a first, and the company wants to be a top contender in the long run. The site shows an average annual percentage rate of 2.99% which is competitive with traditional savings accounts today. BSave says its platform is designed to "make Bitcoin work for you." The new service should excite the community members who like to hoard their Bitcoins until they are moon-bound or for a rainy day. This platform is just another opportunity to teach the benefits of the Bitcoin protocol and environment.  
Hello #bitcoin world! We are getting close to something very exciting! Get Your Early Access at https://t.co/tElyNxlaUe #bsave #coinbase

— BSave (@bsave_io) October 19, 2015
What do you think about BSave? Let us know in the comments below.   
---
Images courtesy of BSave's website and Shutterstock