The Coinbase API may be coming to the language and platform of your choice, and not through the usual channels, either. A new specification for the coinbase API has been made for Swagger, a framework for generating client libraries from JSON and YAML API packages. CoinFabrik, a cryptocurrency development and consulting firm, has started an open-source project using Swagger to implement the Coinbase API on many previously unsupported platforms. The auto-generated client libraries include support for Tizen, QT 5, C++, Objective C, Javascript, Android, and over 20 other languages, frameworks, and platforms.
Also Read : Can Tor Survive it's Recent problems?

Coinbase API Client Libraries in 26 New Languages
The auto-generated client libraries come with full documentation, examples included, and can be made by simply dragging a .json file into Swagger's web-based editor interface. For interested developers, there's a Github with further info, and CoinFabrik claims the specification supports 26 languages out of the box. The Swagger spec isn't yet full featured, though and currently only supports the more basic, core functions of the Coinbase API. Expect Fuller support as the project continues to be developed, though.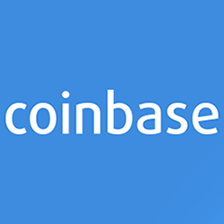 This development follows several controversies surrounding the use of the API, including the unofficial app that hit the iTunes App Store in late 2014, and the company's coming rebranding to GDAX after integrating ethereum into their exchange. The new Swagger port will expand the available API interfaces from the officially supported 6 to 26, enabling far easier 3rd party Coinbase app development.
What does this new client library port mean for the end user? Most likely, more basic coinbase support in more wallets and applications in the short term and more unofficial, feature extended versions of the default offerings from Coinbase as the Swagger spec matures. While the mobile side of things is already pretty saturated, It will be interesting to see what independent developers do regarding desktop wallet plugins and standalone applications.
Thoughts on The New Swagger Spec for Coinbase? Leave them in the Comments Below!
---
Images courtesy of: Coinbase, Swagger, CoinFabrik