Bitcoinist spoke with Volodymyr Panchenko, Founder and CEO of DMarket, a first-of-its-kind marketplace that allows gamers to buy, sell, or trade in-game items from any game on any gaming platform.
---
Bitcoinist: What is DMarket?
VP: DMarket is the first cross-game marketplace that allows gamers from all over the world to trade or exchange in-game goods originating from any gaming platform. In fact, DMarket will allow more than two billion gamers to buy and sell their items. Existing games and platforms are currently covering only 6% of gamers worldwide. We will give this opportunity to everybody.
Bitcoinist: What is the difference between you and Steam, for example? Are there any other competitive advantages that your platform has comparing to the other existing ones?
VP: As I just mentioned, our platform will satisfy the "trade needs" of all gamers, as opposed to the other platforms that currently cover 130M (6%) video game players. I am not saying we are better and they are worse. Ours is just a different approach. We use blockchain technology that makes this set-up possible.
Let me explain: technology actually lies at the core of the problem. To make trading possible on a large scale we need to synchronize hundreds of thousands of databases. We are using a decentralized database on blockchain to address this. All operations are fast, secure and synchronized in real time. The important part is that a sale or exchange of any virtual item from any game or platform can happen in one click. This turns each and every virtual item into a real commodity for billions of gamers worldwide.
Bitcoinist: How does DMarket work with game developers?
VP: Using our API, any game developer can easily connect its game to DMarket. These days we are talking to Unreal, Unity and CryEngine developers to feature DMarket libraries on their engines. This will simplify and improve game developers access to our platform.
Bitcoinist: Are there any benefits for game publishers?
VP: Both mobile and PC game publishers will benefit from working with us. We can help them drive their direct revenues. DMarket gets a commission from every deal and the major part of it goes to the rights holder. There's also what we call "shared marketing". By promoting our platform, we promote all the video games available there. As a result, the game publisher doesn't need to invest as much into marketing. Marketing budgets can be reduced!
The third benefit is the increased lifetime value. By giving gamers worldwide the opportunity to make money by trading, exchanging and "hunting down" rare in-game items, we are prolonging the lifetime of the games. Based on our experience in game trading, out of 10 thousand games that we trade every day, 80% are more than 2 years old. Our platform increases the life cycle of the games.
Bitcoinist: You've just mentioned about your experience in game trading. Could you please tell us more about your expertise?
VP: Being the founder of Suntechsoft company, I can say that I'm quite an expert when it comes to game trading. Suntechsoft is the number one private merchant of digital games in the world. In the past 5 years, we sold over 15 million games via eBay, G2A, and Kinguin. I am also the founder of skins.cash, the 2nd biggest virtual items marketplace (12M items sold in the past year alone). With total annual revenues of $50M. So yes, I've got expertise in virtual items and games trading.
Bitcoinist: What about the rest of the DMarket top management team?
VP: We have a core team of 3. We all come from different work backgrounds. Co-founder of DMarket Alexander "ZeroGravity" Kokhanovskyy has 17 years of experience in eSports. He is the founder of Na`Vi (Natus Vincere), one of the most popular and successful eSports teams in the world. In 2016 he became a shareholder of ESforce Holdings, the 3rd biggest eSports entity funded by USM Group (Mail.ru, VK .com, Megafon) which raised over $100M of investments in the latest round.
There's also Andriy Khavryuchenko, the senior developer of DASH cryptocurrency (world top 7, market cap $1.4B). He has 4 years of experience in crypto development and 26 years of experience in software development.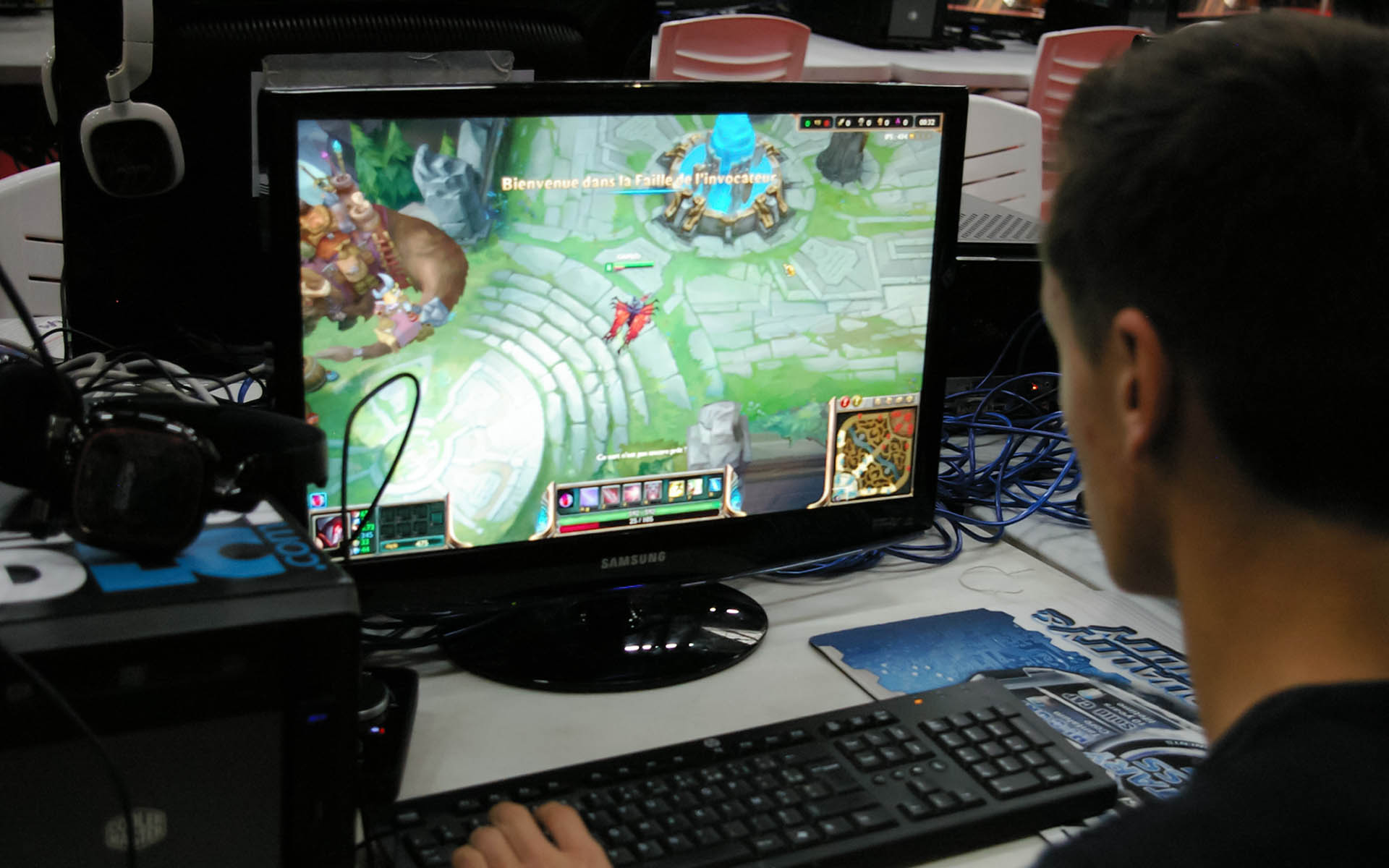 Bitcoinist: Since you have experience in trading and cryptocurrency development, are you planning token emission?
VP:  The only technology allowing Dmarket to run is decentralized blockchain. Since we can not put a hundred dollar bill into the smart contract, we definitely need to have tokens. Dmarket tokens will be the only native currency of the platform for all trades, exchanges, and fees.
DMarket launches the first round of token sales on August 17, 2017. The second round will follow in November 2017. Tokens will be available to trade within 30 days on major cryptocurrency exchange.
Bitcoinist: What are the minimum and maximum amounts of money you plan to collect during ICO?
VP: The minimum amount we aim for is 5 million DMarket tokens with 1 ETH being equal to 1,000 DMarket tokens. The maximum amount is 50 million tokens.
Bitcoinist: What are the reasons to buy DMarket tokens? How can you guarantee the value of your currency?
VP: Every purchase, sale, exchange or any other transaction on our platform will require the use of DMarket tokens. No further emissions are planned beyond the first two trading rounds. The amount of trading and exchanging transactions on the platform will naturally grow fast over time and so will grow the need for the tokens. That is the best guarantee of DMarket tokens value.
Bitcoinist: What makes you think that the amount of purchase, sale, exchange and other transaction on your platform will go up?
VP: They will go up as the industry as a whole grows. We are witnessing a rapid growth of the gaming industry. It's estimated that 2.2 billion gamers will generate $108 billion of revenue this year. This is a 6.8% growth on 2016. In addition, according to forecasts, the combined revenues of the AR and VR market will reach $122 billion by 2021.
Are you a gamer? How will DMarket's cross-game marketplace change how in-game assets are bought and sold? Let us know in the comments below.
---
Images courtesy of DMarket, Wikimedia Commons