Firstly, what's ZipZap? ZipZap is a payment network through which people can buy bitcoins with cash and some other payment methods. Personally, any way to spread bitcoin to more people is great in every way, and more so when you give them easier ways to access bitcoin. From the website, it says that the team behind ZipZap expects digital currency to reduce poverty, create jobs, improve healthcare, and a couple more. I was able to arrange an interview with Alan Safahi, CEO at ZipZap, in which he answered a few short questions:
How did the idea of ZipZap emerge?
I was involved in prepaid card processing and noticed a large demand for consumers outside of the US trying to buy Visa and MasterCard prepaid cards. Many US merchants would not accept credit cards from outside the country.  After further research, I realized the problem was much bigger. In fact, more than 53% of the world population are underserved by current financial services. In addition, those of us lucky enough to live in developed countries and be serviced by banks and other financial services are treated very poorly. In fact, banks and financial service providers take our money and then tell us how, where, when and how much we can spend. If we follow their rules, we get charged fees. If we don't, we get penalized.  I wanted to create a solution that would help shift the power back to the consumers.
In a nutshell, what does ZipZap want to achieve?
We wish to democratize and simplify payments by utilizing digital currencies and optimizing them for various use cases such as remittances, bill payments and travel.
Besides the two releases we will share with him regarding expansion in LatAm and Europe, any other future plans you'd like to share or allude to regarding ZipZap?
ZipZap is on track to build the largest global Cash-In and Cash-Out network, using a combination of cash and other payment options. We are the leading onramp to digital currencies and will soon launch an extensive off-ramp to enable consumers to sell their digital currencies and receive payments in cash, check or bank transfers.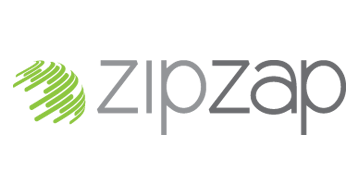 Besides lower/no fees and a pay-in-cash options, are there any other advantages to using ZipZap compared to other sites to purchase bitcoin?
Consumers only need to register with ZipZap and go through a single, simple, free approval process (as required by law) to get the lowest price from multiple exchange partners. 
In addition, ZipZap provides the widest range of payment options (cash, wire transfer, bank transfer) in more countries than any other provider. Once payment is received, consumers can receive their digital currencies in minutes! 
What altcoins are planned to appear in ZipZap to purchase?
We do any Alt coins currently but are working with our exchange partners to provide the top ten alt currencies (by volume) in the near future.
It is lovely to see so many services basing themselves on Bitcoin these days as all it does is grow the community around bitcoin. The road to success is filled with obstacles, and innovation by itself can help skip through it. ZipZap could definitely become a giant in the bitcoin industry, yet that future is to be decided by them. Trust is crucial in this industry. Once that is gained, you can count on the community support for any service offered by a trust able source.