John McAfee, Chairman and CEO of MGT Capital Investments and Co-Founder of McAfeeXL, has been confirmed as a featured speaker at the Shape the Future: Blockchain Global Summit. 
---
The event, which will be held on September 10, 2017, in Beijing, China, will focus on the current state of cryptocurrency and blockchain technology as well as how each one will impact the future.
According to the Summit's web site, McAfee is scheduled to begin his presentation at 10:05 am local time. In addition, McAfee will be attending the premiere of Bitcoin – Shape the Future, the much-anticipated documentary that examines the history of Bitcoin in China. He is also expected to be on hand for the round table discussion forum after the premiere.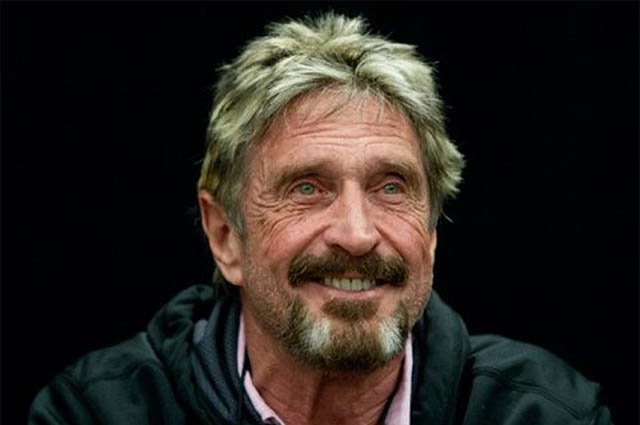 John McAfee: Bitcoin and Blockchain Advocate
A pioneer in the advent of cyber security and anti-virus software, John McAfee is an outspoken proponent of both Bitcoin and blockchain technology. In May of 2016, McAfee assumed the dual roles of Chairman and CEO of cyber security and investment firm MGT Capital Investments, which derives a portion of its revenue from Bitcoin mining.
In a May 2017 interview with Bloomberg, McAfee offered his opinion on Bitcoin's future:
"No matter how much government and regulators may scream and complain, there will be a world standard alternative currency. Bitcoin appears to be the one. […] It cannot possibly be a bubble."
His faith in blockchain technology appears to be equally steadfast. In an announcement leading up to last year's Blockchain: Money conference in London, UK, McAfee stated:
"The Blockchain will be central to nearly every aspect of cybersecurity, from wire transfers, to send and receive authentication, to secure voting systems. It will become the cornerstone of virtually all digital transactions."
In addition to MGT Capital Investments, McAfee is also the Co-Founder of startup accelerator  McAfeeXL
Shape the Future: Blockchain Global Summit
The Summit will be held on September 10, 2017, at the Sofitel Wanda Beijing Hotel in Beijing, China. Industry experts from around the world will be speaking to attendees on a wide range of Bitcoin and blockchain-related topics. At the time of this writing, confirmed guest speakers include:
Leon Liu, CEO of BitKan
Jihan Wu, CEO of Bitmain
John McAfee, Co-Founder of McAfeeXL
Evan Duffield, Founder of Dash
Lin Li, CEO of Huobi
Stas Oskin, CEO of Wings
Bobby Lee, Co-Founder & CEO of BTCC
Roger Ver, CEO of bitcoin.com
Diego Zaldívar, CEO of RSK
Feng Han, Co-Founder of Elastos
The event is hosted by BitKan and sponsored by Bitmain, Dash, Wings, Huobi, Chbtc, Bixin, OkCoin, ViaBTC, Biduobao, and Elastos.
To learn more about the Summit or to purchase tickets, please visit the official website. Additional information is also available on Facebook and Twitter.
About BitKan
Headquartered in Shenzhen, China, BitKan is a comprehensive all-in-one Bitcoin services application. In addition to their OTC bitcoin trading platform, BitKan offers real-time price alerts, charts, mining pool monitoring, and more. Please visit their website to learn more or click here to download the BitKan app, available on both Google Play and the App Store.
What do you think about John McAfee speaking at the Summit? Will you be attending? Let us know in the comments below.
---
Images courtesy of Bitkan, Business Insider