US cloud computing giant Salesforce has hinted it could soon offer a "Blockchain and cryptocurrency solution" as its top brass gets positive on the technology.
---
Salesforce Crypto By End Of 2018?
Speaking as part of a joint interview with CEO Marc Benioff at the TrailheaDX conference April 5, co-founder Parker Harris confirmed personnel were executing a new offering for the company's Dreamforce conference later this year.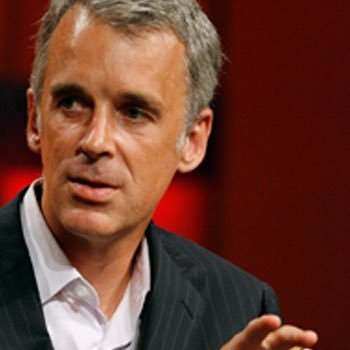 "…I hope that by Dreamforce we will have a Blockchain and cryptocurrency solution for Salesforce and for all of our customers," he said.
I think it's a really exciting area for all of them.
The announcement represents a first for Salesforce, which generated almost $8.4 billion in revenue last year. While remaining quiet on the exact nature of how the company would interact with Blockchain and crypto, Harris implied the plans were nonetheless concrete rather than abstract.
"I kind of see what it looks like and what it could be," he added.
<iframe width="560″ height="315″ src="https://www.youtube.com/embed/KpACLHEql1E" frameborder="0″ allow="autoplay; encrypted-media" allowfullscreen></iframe>
Rockefeller Tops Bitcoin's Big Week
The idea for the innovation occurred as a result of Harris being approached by an unnamed executive at a hotel bar during the 2018 World Economic Forum in January.
While the event became known more for its anti-Bitcoin soundbites than progressive thinking, a cryptocurrency conference taking place at the same time produced the chance meeting, Harris relates.
Salesforce's plans were since unexpectedly overshadowed at the weekend. Venrock, the successful VC company created by the Rockefeller dynasty, has since confirmed it has partnered with Blockchain startup company CoinFund to foster business growth in the area.
Similarly marking the first major inroad for Rockefeller into the crypto and Blockchain arena, the news even sent Bitcoin prices trending upwards, BTC/USD still holding above $7000 at press time April 9.
What do you think about Salesforce's Blockchain and cryptocurrency plans? Let us know in the comments below!
---
Images courtesy of Shutterstock, Twitter