Debit card Bitcoin purchase via regular ATMs are now a reality in the United States. This development foregrounds the recent partnership between Genmega and LibertyX. The collaboration allows people to buy Bitcoin from numerous cash machines using their debit cards.
---
Buy Bitcoin Using Debit Cards Via ATM
According to a press release published by Finextra on Monday, October 15, 2018, all Genmega ATMs in the country are now essentially Bitcoin ATMs. Based on the partnership, Genmega ATMs will now offer LibertyX as an added feature. This update makes it possible to make debit card Bitcoin (BTC) [coin_price] purchases from any Genmega cash machine in the U.S.
This development is the first of its kind in the United States. According to Coinatmradar, there are over 2,300 BTC ATMs in the country. With this latest partnership, the over 100,000 Genmega cash machines in the U.S. can now function as BTC ATMs.
Commenting on the partnership, LibertyX co-founder and CEO, Chris Yim, said:
We have been working tirelessly to make it easier to buy cryptocurrencies for the last five years and now are bringing simplicity, convenience and trust to the cryptocurrency purchasing experience through the timeless ATM.
One fundamental benefit of this new arrangement is the simplicity it brings to the BTC purchasing process. Most people familiar with how to work a cash machine should have little problems buying BTC from a regular ATM using this LibertyX interface.
Genmega senior vice president, Wes Dunn, expressed the belief that the new arrangement benefits all stakeholders, saying:
ATM operators are always looking for ways to grow volume and transactions. We are excited to work with LibertyX on this new initiative that will drive additional foot-traffic to merchant locations and provide added revenue to our operators ‒ ensuring they stay ahead of the market and bring added value to consumers.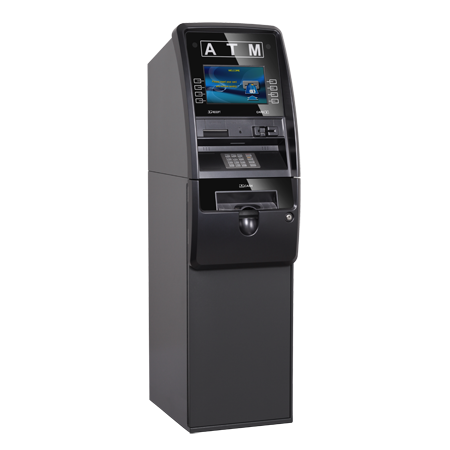 The Retail Cryptocurrency Payment Arena Is Expanding
This new development is another example of the rapidly expanding cryptocurrency payment arena. Albeit a BTC purchasing avenue, it isn't that much of a stretch to imagine similar upgrades being made to point-of-sale devices (POS) and other retail money outlets.
Dubai recently partnered with Pundi X to enable residents to pay their bills, school fees, and retail payments via XPOS devices using emCash — the state-backed cryptocurrency. Pundi X also plans to expand the reach of its legacy XPOS devices to other places in the world.
What are your thoughts on ATM debit purchases for Bitcoin? Don't hesitate to let us know in the comments below!
---
Images courtesy of Genmega, Shutterstock.