It seems the cryptocurrency Ripple XRP is downgrading its user services again. The exchange Ripple Trade that allowed users to trade between fiat and the digital currency will be ceasing services in a few weeks. Users of the virtual money were not too pleased with the latest announcement that caused a giant dump on the market. Over the course of this week, XRP has lost 21% of its value according to CoinMarketCap.com. Ripple's announcement states:
"Thus, in the best interest of the Ripple ecosystem, we are discontinuing support for Ripple Trade in early 2016. The exact date is to be determined as we're focused right now on providing a smooth a transition to new wallets and gateway services for Ripple Trade customers." ~ Ripple Support 
Also read: Minnesota Commerce Commissioner Mike Rothman Warns About Bitcoin
Ripple has had its fair share of controversy throughout its inception. From its initial start, the digital currency was created by Ryan Fugger and formerly called Ripplepay. Interestingly enough the concept was established in 2004 roughly four years before Bitcoin's creation. In 2012, Ripplepay was rebranded by Jed McCaleb, and the name changed to Ripple. This gave the currency a push in value as the tokens price went up. However, many things have happened to the currency shaking its core as a unit of trade. In 2014, the currency took an extreme dive as Jed McCaleb was rumored to sell off his shares of 9 Billion XRP leaving the team for his own venture Stellar.
The currency is called a real-time gross settlement system (RTGS), currency exchange and remittance network all in one. Throughout 2013, the digital currency was adopted by many financial institutions to help with remittance issues. One of the first banks to adopt the token was Fidor Bank in Munich and following this came Earthpoint, which opened up XRP to certain Bank Of America and HSBC outlets. As the Ripple economy began to grow larger, it had worked itself all the way to being the second largest digital currency market cap just under Bitcoin. Currently, XRP still holds this position at a market capitalization of USD $226 Million.
In 2014, the currency had continued its operations to become a bank-to-bank model involving itself with many institutions and also following regulatory policy. At the end of the year, the gateway XRP users had used in the past to sell the token for fiat called Ripple Trade, has now revealed its own policy towards its users. The platform would require verified identification in order to operate its system. This had created quite a stir in the decentralized community as sell-offs started occurring again dropping the tokens value.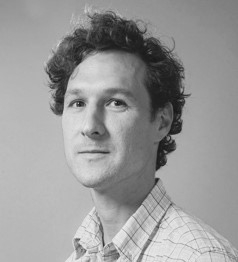 Following this identification request the Ripple community was faced with yet another hardship. It seems the digital currency has always had a method of centralization and could freeze users accounts. In April of 2015 Ripple had convinced BitStamp to cease withdrawals of Jed McCalebs XRP stash in the amount of USD $1 Million. In fact, Ripples gateway had two forms of freezing users funds. They could halt use on an individual account anywhere in the network and also perform a global freeze. The Global Freeze as it's called can cease all trading action throughout every wallet within the network. This would require users to migrate to other wallets if someone compromised the entire system said the company.
Now with XRP ceasing its Ripple Trade operations users are again getting upset. As Ripples forum announcement says they are still alive and focusing in on legacy banking institutions saying, "We hope you continue to help grow the Ripple ecosystem alongside our path of integrating banks!" Community members on the Ripple subreddit were astounded by this information. One observer feels that Ripple is not a peer-to-peer market but slowly becoming a bank-to-bank operation. The company has given users no clear reason to why it's stopped Ripple Trade only explaining via its blog and by email:
"We are discontinuing operations of rippletrade.com." ~ Ripple Support
Over the course of this week in December, the XRP value took an extreme dive within the trading markets. XRP bag holders were extremely upset with this announcement as they posted throughout all of the tokens forums angry. One user writes, "I hate to say it, but this makes ripple sound like elaborate scheme. Do we have an offline wallet ?? I mean you are telling us we have to send our Ripples somewhere before a few weeks time, or we lose our ripples which probably doesn't matter anymore anyways the only thing we have been seeing coming from Ripple is DOWNGRADES."
The currency has had many ups and downs throughout its life, and this news comes as a blow for users. Many have been scrambling to sell off their XRP for fiat at Ripple Trade as it's currently still operational and at alternative venues for Bitcoin. It's not the end of the currency, but many feel the organization is downgrading its features for individual users and giving more attention to its bank clientele. One redditor comment via the top /r/ripple post gets the highest comment on the thread; the commenter writes, "So wait – is Ripple centralized after all?"
What do you think about the digital currency Ripple XRP? Let us know in the comments below. 
---
Images courtesy of Redmemes, and Wiki Commons