Cointed is a start-up founded in 2014 with a versatile business model and a diverse team. Their aim is to become one of the first full-fledged financial solutions providers in the crypto industry.
---
Founded back in 2014, before cryptocurrencies hit the main street, Cointed is among the first players in the digital currency industry.With the clear knowledge that in a few years time cryptocurrencies will be reshaping finance, the company opened their first Bitcoin ATM location. Shortly after, Cointed launched its trading platform.
Today, the company has a versatile business model and operates in three different areas: Bitcoin ATMs, green mining and a crypto to fiat exchange. With the imminent introduction of their crypto cards, Cointed makes buying cryptocurrencies simple and easy.
Despite seeming like a young company at spirit, Cointed are veterans in the cryptocurrency world. It is this combination between the team's experience and innovation-oriented thinking that allowed the company to develop at a jaw-dropping rate. In just a bit more than a year's time after its founding, Cointed became a leading provider of Bitcoin ATMs for Europe.
For the same period, their small trading platform developed into a full-fledged exchange that can handle transactions of any kind and size. On top of that, they offer one of the lowest fees in the market, making them an attractive intermediary for both small and institutional clients.
Their latest endeavor is green mining, and like in the rest of their pursuits, the team keeps pushing the bar higher. Especially with technology. Their hardware and software are entirely custom-made. Also, the GPUs are made in collaboration with Nvidia and Sapphire. Cases, fans, and other components are made in-house, and optimized to reduce heating.
However, a business model is only as good as the minds behind it.
The Team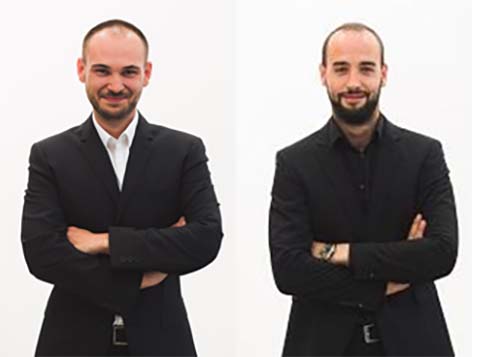 Wolfgang Thaler (top left) was the man with the vision back 2014 and is one of the founders. His background in IT is what allowed him to see the potential of cryptocurrencies and know what kind of products will the future customers need. Now he is serving a CEO.
Christopher Rieder (top right) has a mixed background in both IT and accounting. Together with Wolfgang, he founded Cointed and set the tone for its future development. He serves as a CFO and is responsible for the financial aspect of the products.
Both have worked with plastics for computer hardware. This knowledge of how hardware and software interact is what enabled Christopher and Wolfgang to create better synergy among their products' components and increase functionality. The best example: their GPUs with 25% increased performance. Custom-hardware, plus custom software equals a better product.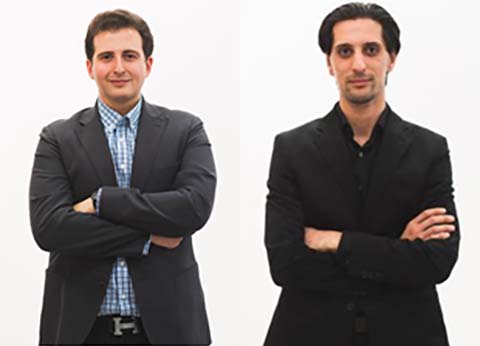 Daniil Orlov (top left) is often called "the machine'' by his teammates for the huge loads of work he can handle. He comes from the field of finance and in 2015 started working with cryptocurrencies. At Cointed he serves as COO and is responsible for day-to-day operations running smoothly.
Charli Aho (top right) is the tech mastermind behind Cointed. Serving as CTO only since 2015 he is already responsible for a couple of innovations in the company. If you liked the collaboration with Nvidia, Charli is the man to thank.
Company Mission
Wolfgang Thaler: "We want to offer the customers a solution for every problem in the cryptosphere"
The team is emphatic on one thing above all. Success comes from work, perfection comes from the soul. And, they are pouring their soul into it. Their products allow anyone, not just a selected few, to use cryptocurrency easily and affordably. Their objective is to one day make cryptocurrencies what fiat money is for us today. Make sure to stay up to date with the team of Cointed by reading all the latest Bitcoin News.
---
Images courtesy of Cointed