Bitcoin proponent and former Wall Street hedge fund manager Mike Novogratz remains optimistic despite the prolonged 2018 bear market. The investor holds that Bitcoin will become "digital gold" – a store of value in the same sense gold is. 
---
'Now I'm The Ugly Face of Crypto'
Having made a series of accurate calls in the past, Novogratz admits that has recently been wrong. In a Bloomberg interview, he said:
For a while, I had a series of tremendously good calls. I was the pretty face of crypto. Now I'm the ugly face.
In July Bitcoinist reported on Novogratz saying that Bitcoin price [coin_price] had bottomed and that regulatory clarity is needed to attract institutional investors into the market.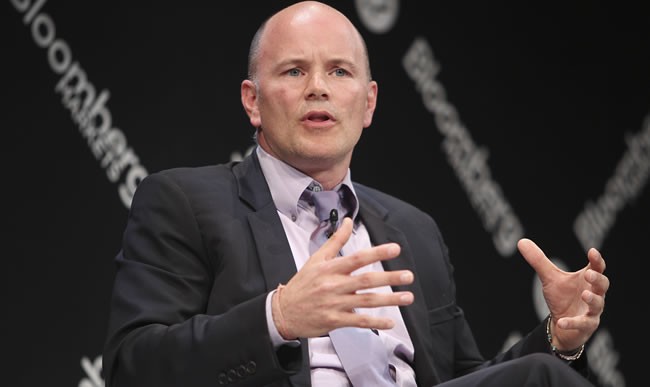 Speaking on the matter now, Novogratz outlines that Bitcoin held at $6,200 for four months and that "it felt like the selling was finished." He also outlined the Bitcoin Cash hard fork and the recent clampdown of the SEC on a few ICOs as reasons which scared "the heck out of a lot of people."
Yet, despite the recent selloff, Novogratz remains positive on the future of Bitcoin, believing that it will be "digital gold":
I do believe Bitcoin is going to be digital gold. That means it's the only one of the coins out there that gets to be a legal pyramid scheme. Just like gold is.
Galaxy Digital Bank to Break Even Next Year
One of Novogratz ventures in the field of digital currency is the cryptocurrency bank Galaxy Digital LP which began trading back on August 1st, 2018.
The bank was off to a very slippery start, losing 20 percent per share in a single day, which added to the company's overall estimated losses of about $134 million in Q1 of 2018. At the time, the former Goldman Sachs partner once again said that he thinks "we've pretty much bottomed."
However, the market has plummeted since, as Bitcoin lost roughly another 60 percent of its value. Yet, Novogratz says that the situation is "not as dramatically as one would think":
We have a business that we think can break even next year, if not make money. We're not nervous; we're frustrated that our investors have lost money. We've got plenty of cash to run the business for a long time.
Do you agree with Mike Novogratz? Don't hesitate to let us know in the comments below!
---
Images courtesy of Shutterstock, Bitcoinist archives