Bitcoin had its year of "BUIDL" in 2018, with everything but price "improving and growing," Statoshi.info creator and Casa Hodl CTO Jameson Lopp has revealed.
---
What's In A Bitcoin Price?
In a retrospective of the Bitcoin network published January 1, Lopp, a serial commentator on technical and wider issues affecting cryptocurrency, came out highly bullish on the future.
"Yes, Bitcoin fared poorly in terms of exchange rate in 2018. But by almost any other metric the system is improving and growing," he wrote.
Those of us who are dedicated to this system shall continue to BUIDL and add value; we have no control over the market but I expect that it will catch up to us sooner or later.
2018 was the worst year for Bitcoin.
2018 was the best year for Bitcoin.
Bring on 2019!https://t.co/Hhzye5BObL

— Jameson Lopp (@lopp) January 1, 2019
Shaking Off The FUD
Despite the Bitcoin price [coin_price] trending downwards for most of last year, the underlying strength of Bitcoin has survived another year of threats, volatility, and classic 'obituaries.'
As Lopp notes, upheaval in price caused by factors such as a contentious hard fork in altcoin Bitcoin Cash (BCH) in November ultimately failed to induce systemic risk in Bitcoin itself.
At the same time, improvements such as the Lightning Network scaling solution have advanced in excess of expectations, he says.
"Most people are only familiar with the exchange rate of Bitcoin, if that. But exchange rate is just one of many metrics we can use to observe the evolution of this ecosystem," he explained.
While any given metric can be gamed or may be taken from sources that aren't 100% reliable, by using a diversity of metrics and sources we can get a better rough idea of what's going on.
In summary, Lopp described 2018 as being both the "best year" and "worst year" for Bitcoin, depending on what metrics one prioritizes.
His comments match those from other Bitcoin bulls in recent weeks, notably Spencer Bogart who stated that Bitcoin's fundamentals are still very much intact.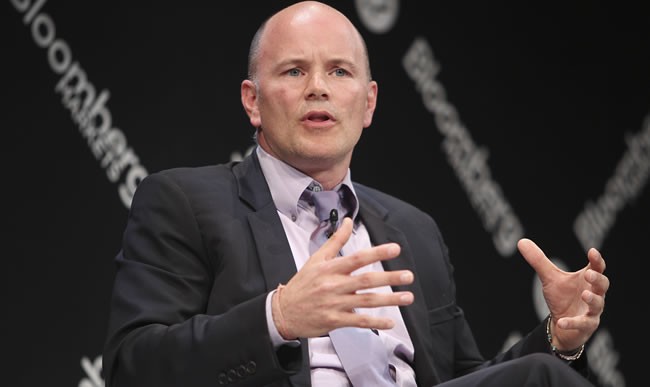 Another permabull, namely Galaxy Digital CEO Mike Novogratz, reaffirmed his belief last month in the limited appeal of price analysis.
"Bitcoin is going to be between $3000 and $6000 and hopefully next year we'll start to see the move up," he told Bloomberg.
"It's easy to smash it right now, but if you look at it from a broader perspective, it's pretty cool."
What do you think Bitcoin network's performance in 2018? Let us know in the comments below!
---
Images courtesy of Shutterstock, Bitcoinist archives