As Bitcoin continues to mark significant gains throughout the entire 2019, it seems that the time has come once again for some bold predictions. 
---
Bitcoin Price At $400,000 in 10 Years
A bold prediction came by the Founder, CEO, and Chief Investment Officer at digital asset management firm Morgan Creek Capital, Mark Yusko.
According to Yusko, Bitcoin's price will reach a high of $400,000 or even $500,000 within a decade as the digital currency will reach the market capitalization of Gold.
Speaking on the matter, Yusko said:
Gold […] has been hard money for 5,000 years. […] It's about 7.4 trillion dollars in value. The best thing about Bitcoin is it's digital gold. It's much easier to transport; it's much easier to divide. […] It has all these essential qualities that I think are superior to gold. If we get the amount of value equal to gold, that would be about 7.4 trillion, divide that by 21 million coins, you get around $400,000 per coin, maybe $500,000 per coin. When does that happen? It might be a decade or more.
The prominent investor also commented on the recent Binance hack that resulted in the theft of around $40 million worth in BTC. While admitting that it was a "bad" thing, he also emphasized the positives. He said that "people don't steal things that don't have value" which confirms the "value thesis."
Canaccord: $20,000 BTC in March 2021
Another prediction came from Canaccord Genuity Group – a financial advisory firm.
The report outlines that there is a serious similarity in the price action of Bitcoin in the periods 2011-2015 and 2015-2019. The document also reads that the cryptocurrency operates on a four-year cycle of sorts because of the Bitcoin halving event which takes place roughly every four years.
According to the advisory firm, if Bitcoin follows the same trend as in the last period, it will be climbing slowly to its all-time high value of around $20,000, reaching it in March 2021.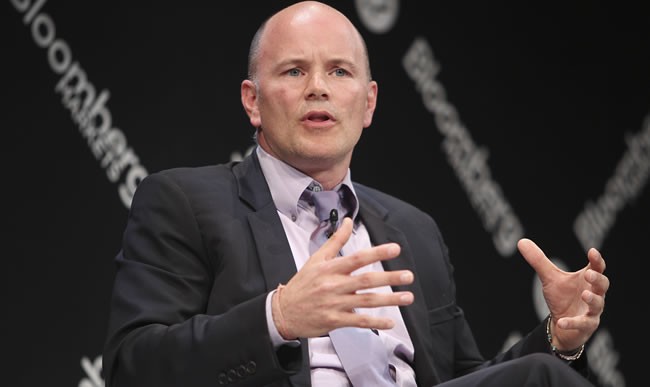 This prediction echoes that of another prominent investor and Bitcoin permabull, Mike Novogratz.
Meanwhile, everyone is wondering if a blow-off top is imminent or whether the surging price of Bitcoin could see retail investors FOMO like in late 2017.
As Bitcoinist reported, Fundstrat's Thomas Lee shared a poll asking at what price the FOMO will settle in.
Out of 5,400 votes so far, 44 percent of the people seem to believe that the number is $10,000, while 24 percent think that FOMO is already underway.
Where do you see Bitcoin going from here? Let us know in the comments below!
---
Images via Shutterstock