The Bitcoin price has completed its fifth week of gains to give investors a modest crypto spring, but concerns about a fresh bear market remain.
---
Bitcoin Price on a (Slow) 5-Week Winning Streak
That was the summary given by online traders this weekend as Bitcoin completed over a month of weekly advances.
As last week closed, BTC/USD just scraped a higher position compared to the weekend previously, hitting around $4100 on some exchanges before seeing a slight reversal.
At press time, the price was holding around $4030, while forecasters predicted a lack of momentum to climb higher could ultimately result in a drop and gains getting erased.
"At this point, a pullback would be better [in my opinion], I would be more suspect of a false breakout. Decision time," one trader wrote on Twitter.
As Bitcoinist reported, a sense of unease continues to pervade trading circles despite Bitcoin making a return to the $4000 mark earlier this month.
In line with theories which surfaced as BTC/USD halved from $6500 to $3100 last November, the largest cryptocurrency should fall lower before marking a definitive end to its now record-breaking bear market cycle.
Estimates have mentioned a 'bottom' around Bitcoin's 2013 high, which at the time represented the peak of a bull cycle similar to December 2017's $20,000 current all-time high. That would mean Bitcoin hitting lows of $1300.
Novogratz: Bitcoin Institutions 'Won't Be Delayed Forever'
Some industry sources are less pessimistic this year, with figures such as Civic CEO Vinny Lingham arguing the short-term will see rangebound trading between $3000 and $6000.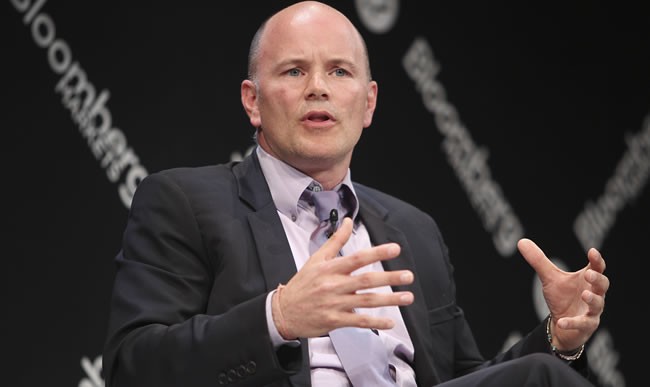 More confident still is Galaxy Digital founder Mike Novogratz, who last week went public with more bullish comments on Bitcoin's future prowess.
Speaking to Anthony Pompliano on his podcast, Novogratz reiterated previous beliefs that Bitcoin would ultimately present a serious challenge to areas such as gold's usage worldwide.
"Gold's got a… 7.5 trillion market cap so we're one hundred times off on that," he said.
…We're not going to there with Bitcoin in the next year or two, but over a twenty-year period, could that happen? Easily.
Continuing, Novogratz brushed aside current worries over the fate of institutional players aiming to enter cryptocurrency-related markets.
Bakkt, the platform from New York Stock Exchange owner Intercontinental Exchange, will ultimately launch, he said, despite multiple delays and associated lack of clarity.
"Bakkt continues to get delayed a little bit, but it's not going to be delayed forever," he explained.
They're going to be in the game. And there's lots of other players coming.
It's a perspective which contrasts with the current fate of Bitcoin exchange-traded funds (ETFs), which last week suffered a further setback as research revealed more revelations over fake trading volumes on cryptocurrency exchanges.
Nevertheless, cryptocurrency industry sources have claimed that even the more risky options will ultimately get their market debut.
What do you think about the Bitcoin price and its next moves? Let us know in the comments below!
---
Images courtesy of Shutterstock, Bitcoinist archives