Since Bitcoin collapsed from its all-time high in 2018, investors have been wondering the cryptocurrency market will enter its next bull market.
A crucial on-chain indicator that predicted the start of a number of historical BTC bull trends predicts that the next one is imminent.
Key On-Chain Bitcoin Indicator Reaches Buy Zone
Blockchain analytics firm Glassnode observed on June 18th that the Puell Multiple has dropped "back into the green 'buy' zone after almost three weeks." The Puell Multiple is an on-chain indicator that is calculated by " dividing the daily issuance value of bitcoins (in USD) by the 365-day moving average of daily issuance value."
The multiple reaching the buy zone indicated in the chart below has historically marked the start of bull runs.
When Bitcoin plunged to $200 in 2015, the Puell Multiple briefly entered the buy zone. BTC rallied thousands of percent in the years that followed. And when BTC hit $3,150 at the end of 2018, the buy zone was breached by the indicator yet again.
This historical precedent suggests that Bitcoin will soon enter begin a longer-term uptrend.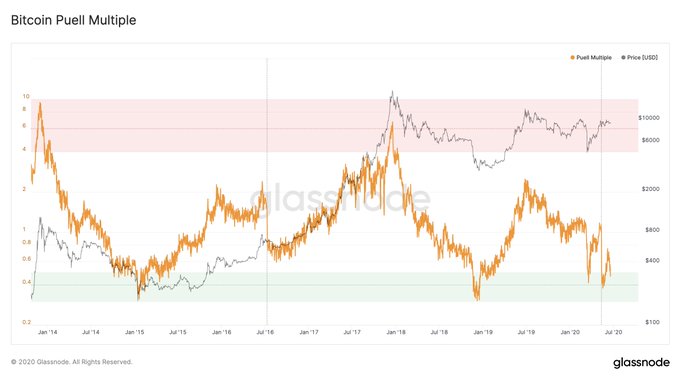 Far From the Only Sign Suggesting an Incoming Bull Run
The Puell Multiple isn't the only indicator suggesting Bitcoin will soon be entrenched in a long-term bull trend.
Bitcoin's network adjusted lower earlier this month to ensure that BTC blocks are mined at a pace of six per hour, or once every ten minutes. While some saw this as a sign of a "miner capitulation," others were more optimistic.
Referencing the chart below of Bitcoin's macro price action and monthly downward difficulty adjustments, chartist Nunya Bizniz wrote:
"Today is the 9th monthly downward DA What makes this one unique is it's the 1st to occur post halving. Monthly DDA's may signal miner capitulation and market bottoms."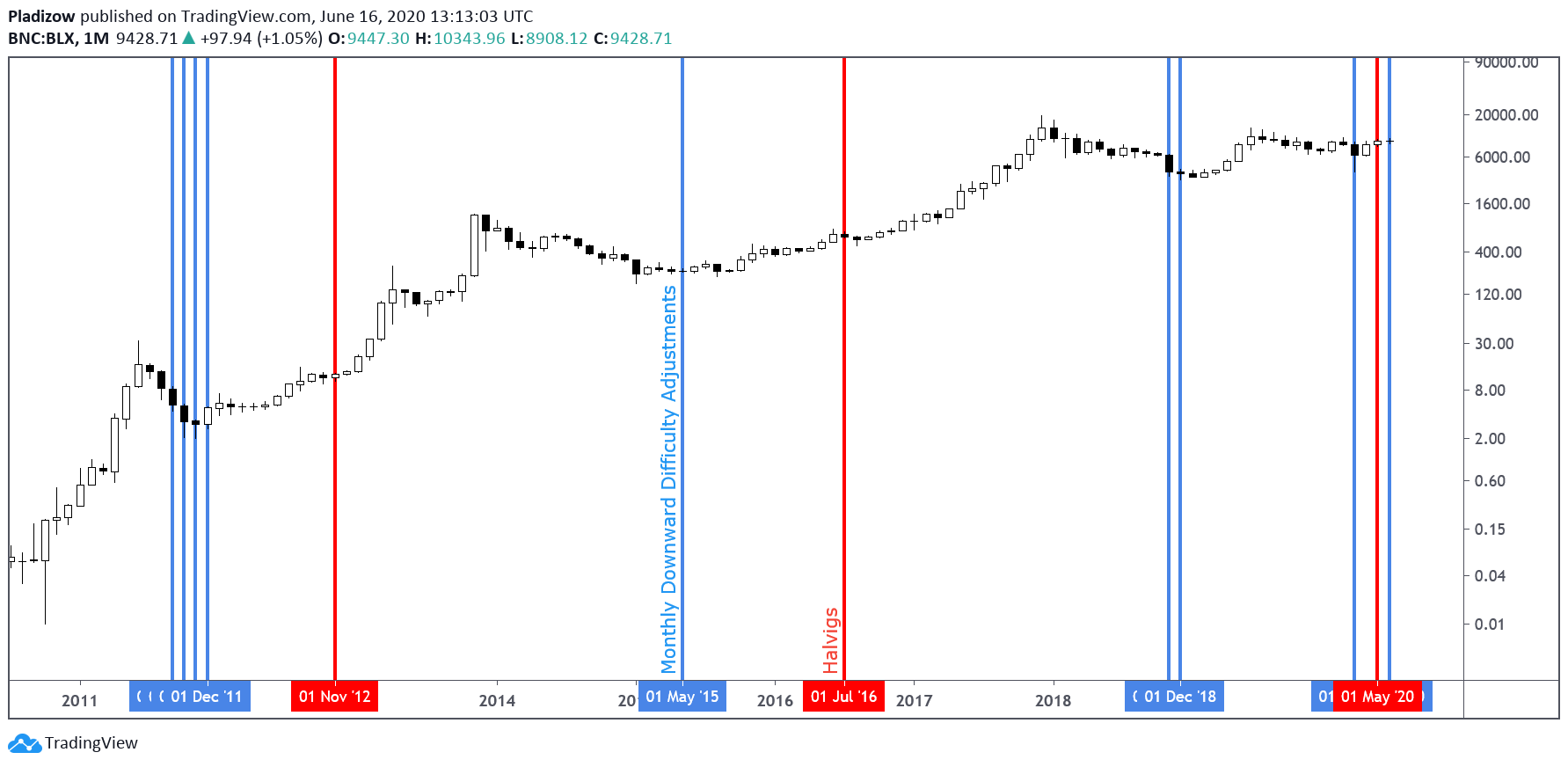 Don't Count Out a Short-Term Correction for Bitcoin
Bulls may be in control of the Bitcoin trend but investors shouldn't be complacent.
As reported by Bitcoinist previously, one trader indicated that "cracks" have formed in the uptrend that began in March after the crash to $3,700:
"While I am anticipating some upside intra-day, I have reasons to be cautious here. Cracks are starting to show and if we see a shift in the tide, I am not going to get caught offsides here," he commented on the matter in reference to the chart below.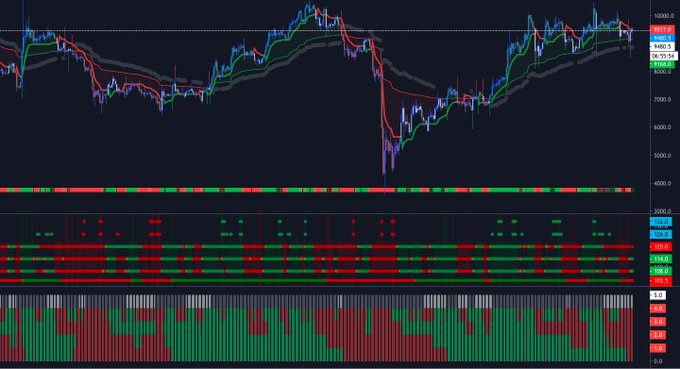 Another trader has postulated that there's a scenario in which BTC retraces 40% from the $9,000s.
Pointing to how it has been common for BTC to retrace by dozens of percent in the midst of bull runs, he explained:
"BTC. I've been seeing more and more comments saying BTC going down to support is unlikely because that'd be too big a drop. That's not how Bitcoin works. Retraces are short and vicious. Crashes even more so. 40% down is not unlikely, it's happened before, it'll happen again."
Featured Image from Shutterstock
Price tags: btcusd, btcusdt, xbtusd
Charts from TradingView.com
Bitcoin Rallied 10,000% When This Signal Appeared in 2015. It's Back Again