Keeping up with the Kardashians may be an hour-long weekly show, but keeping up with the ever-changing world of cryptocurrencies is a full-time job. With that said, the experts at CEX.io are always keeping their ears on the ground for exciting new cryptos to add to the exchange. By doing so, the loyal customers will have the best possible trading experience with CEX.io. This month, CEX.io welcomes Dash to the family.
[Note: This is a sponsored article.]
---
History of Dash
The crypto world was introduced to XCoin in 2014 and it was renamed the very next month to Darkcoin only to be rebranded to "Dash" in 2015. Upon being launched, a total of 1.9 million coins were mined. In a nutshell, Dash is a user-friendly, "open source peer-to-peer" cryptocurrency. It is well known for InstantSend and PrivateSend. The difference being InstantSend enables holders to do instant transactions and PrivateSend encouraging private transactions.
Since it operates on its own network, it can hire people or companies to develop products and/or services that add value to the current network. Dash is the first DAO (decentralized autonomous organization). Today, Dash boasts a team of 30 permanent employees, 20 part-time workers and a lot of volunteers. Dash has become a household name in the crypto world and if one does a search on the Internet for Dash, you will find thousands of pages on BitcoinTalk and crypto news sites referring to the coin. Dash has a very impressive masternode that allows holders of a certain amount of Dash to earn even more of their favorite cryptocurrency. One requires 1,000 Dash to benefit from its masternode.
Dash's market cap is $1.4 billion and daily trade volume amounts to $100 million.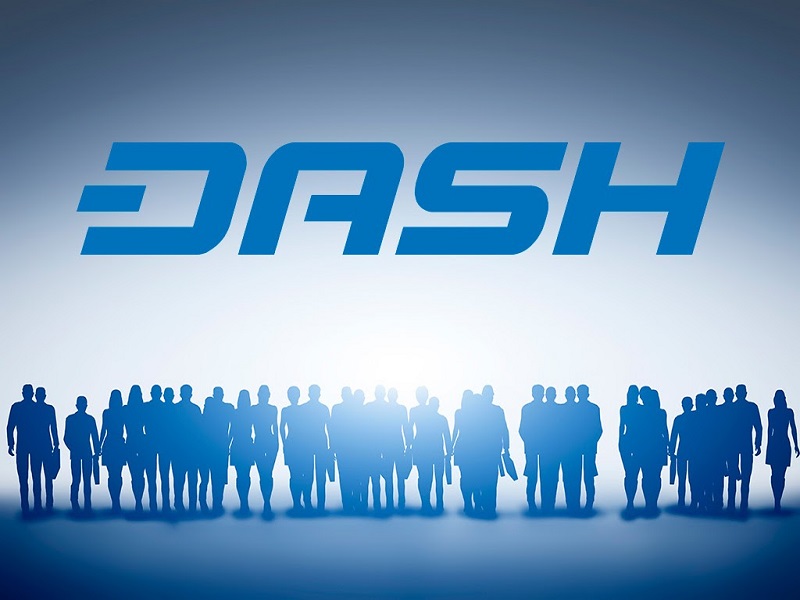 What is Dash All About?
When Dash was still called Darkcoin, there was an issue of conflict due to the mining of the coin. A large amount of Dash was mined and founder, Evan Duffield attributed this to a glitch in the code. The so-called glitch was consequently fixed but it made Duffield extremely wealthy. For the past three years, the coin has been stagnating until March 2017 when the giant awoke from its long sleep. Critics, who previously slammed the coin as a mere pump and dump scheme, quickly changed their opinions during the recent rise. The fact remains that the coin has been on the crypto market for more than three years now and will continue to take the industry by storm.
Dash – the Good and the Bad
Dash has multiple uses due to its anonymity functions and ability to improve the current system. It mainly acts as electronic cash and has been adopted by various businesses and companies as an acceptable form of payment. Due to its Darksend system, there are no public records of the ledger. However, the team is still developing Dash on a daily basis, and there is much room for improvement since the system is susceptible to being hacked. But, one would need an enormous amount of resources to perform this task. Your average hacker will not be able to do this. Another pro of Dash is its energy-efficient way of mining. Thanks to its X11 hashing algorithm, one can mine Dash by using 30% less electricity and cheaper hardware.
Dash Breaks Records
2017 was a great year for many alternative coins and Dash was one of the coins leading the pack. Since the beginning of the year, Dash's global market cap rose to over $700 million and to date has appreciated by more than 800%. When compared to other coins such as Ethereum that rose with 280%, this is extremely impressive. Speculations have been made that the dramatic increase is due to Bitcoin's SegWit adoption. It is possible that investors have found renewed faith in Dash.
Dash vs Bitcoin – Who is King?
Bitcoin is currently the gold standard in the world of cryptocurrencies. There is no doubt about this but Bitcoin does have its challenges. Slow transaction speed, frequent hard fork splits, the list goes on. Since the beginning, Dash has attempted to make cryptos more accessible to the average Joe. There is no denying the fact that cryptos can be complicated and it is not that easy for the man on the street to understand what it is all about. Dash hopes to change this by simplifying the process. It is very impressive that Dash funds itself and changes can be made without resorting to a hard fork.
Changes are made and new projects are embarked on based on votes cast by the Dash community. Based on this, some have even called Dash the new gold standard of the future. Further comparisons between Dash and Bitcoin can be made when it comes to the cost of transactions. Dash also charges less, a lot less than Bitcoin.
It has been reported that Bitcoin will always maintain its position and grow. All the while, alternative coins will follow suit. With coins such as Monero, Dash and Ethereum performing exceptionally well in 2017, they will not undermine Bitcoin as king of the cryptos. They will only help Bitcoin grow. For more information on Dash's exciting future, check out their roadmap here. You can also follow them on social media to stay up to date with new developments.
Dash to CEX.io Right Now
CEX.io is all about the customer and due to the fact that Dash is an extremely user-friendly coin, it has been added to the platform. Dash can be traded in the following trading pairs on CEX.io:
DASH/BTC
DASH/USD
DASH/EUR
DASH/GBP
Dash impressed CEX.io with its massive adoption and being the first self-funded decentralized autonomous organization. Along with Dash's dynamic community and decent market liquidity, Dash will no doubt be one for the history books.
CEX.io is continuously looking to add more alternative coins to the exchange. Remember to vote for your favorite in the Feature Requests section.
CEX.io is a leading Bitcoin exchange and offers customers various, convenient payment options, strong security, competitive commissions and cross-platform trading to name a few. Check out the CEX.io website for these and many other exciting opportunities.
What do you think about CEX.io adding DASH trading pairs to its platform? Let us know in the comments below.
---
Images courtesy of CEX.io, Dash