Coinbase, the popular US-baed cryptocurrency exchange platform, has formed a political action committee (PAC) ahead of the United States midterm elections in November 2018. 
---
Coinbase Forms PAC
Politico correspondent Colin Wilhelm tweeted the news yesterday that the largest US-based cryptocurrency exchange platform had formed a PAC. The report was later confirmed via a Federal Election Commission (FEC) Filing made available to the public today — which shows that Coinbase had yet to raise any funds as of June 2018.
SCOOP: @Coinbase has formed a political action committee as part of a push to increase its presence in DC. https://t.co/L87ur997gD https://t.co/F7bYoSSGEI

— Colin Wilhelm (@colinwilhelm) July 20, 2018
The purpose of a PAC is to raise funds for elections in the United States. Thus, it stands to reason that Coinbase is gearing up to support election candidates in the country ahead of the midterm Congressional elections in November. Supported candidates will presumably be pro-cryptocurrency.
Apart from forming a PAC, Coinbase has been active in the U.S. election campaign funding scene.
According to FEC financial disclosure documents, Coinbase contributed over $78,000 to Brian Forde's campaign. Forde is running for the 45th Congressional district of California and was a former senior adviser in the Obama administration.
In 2014, the San Francisco-based cryptocurrency exchange platform also contributed $3,000 to Bit-PAC — often touted as being the first Bitcoin PAC to support cryptocurrency-friendly candidates.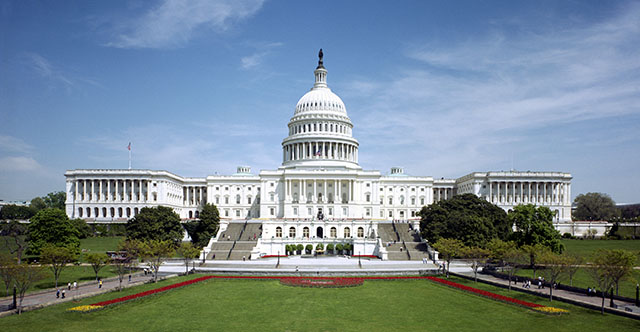 Cryptocurrency and Washington
The cryptocurrency market has operated in a vacuum for most of its existence with many governments remaining ambivalent towards the emerging asset class. However, since the Silk Road crackdown, the U.S. government has increased its monitoring of the industry.
Additionally, 2017 saw the emergence of multimillion-dollar ICOs and 1000 percent cryptocurrency price surges. Congress appears to have become more interested in the market with regulators like the SEC and the IRS shinning brighter spotlights on the market. As a consequence of this, companies operating in the space know that it is essential to have adequate representation in Washington so that regulatory actions do not stifle the growth of the nascent industry.
Earlier in the year, Andreessen Horowitz formed a coalition to increase lobbying efforts in Washington. The goal was to ensure that the SEC doesn't classify all cryptocurrencies as securities.
With Congressmen like Brad Sherman calling for a ban on Bitcoin mining, perhaps these cryptocurrency behemoths need to become more invested in candidates who can protect the industry from unnecessary government oversight.
What are your views on the Coinbase PAC? Let us know your thoughts in the comment section below.
---
Image courtesy of Twitter (@colinwilhelm).