There is an enormous shift in finance toward digital solutions over the last several years, and that trend has only kicked into overdrive since 2020. The need for frictionless, decentralized solutions to the aging traditional finance system has led to the emergence of cryptocurrencies and decentralized finance.
Early DeFi projects laid the groundwork and provided "proof of concept" that the industry has potential and would replace traditional finance. Still, too many early tokens came in tow with bugs, issues, and other security and stability risks that makes the growing crypto sector not quite ready for the masses.
But because there's such potential in DeFi, there's been a rapid proliferation in new platforms seeking to address and solve key issues plaguing the market. For example, whales can control the network if they are large enough, and critical bugs in code can cause a community to collapse.
---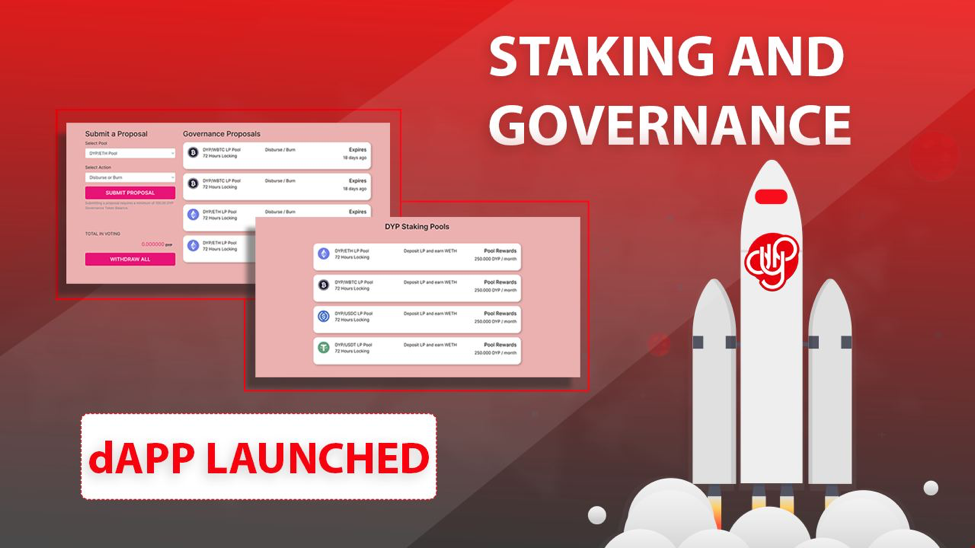 Unlocking The Power And Potential Of DeFi With DYP And DeFi Yield Protocol

The DeFi Yield Protocol and the DYP token address these important issues and bring innovative real-world solutions to the forefront of decentralized finance. Here's more about DYP and how it is the fix for emerging digital financial solutions.
The true power of the DeFi Yield Protocol and its native DYP token is now unlocked, thanks to the debut of the Staking and Governance Dapp. DYP holders can use the Dapp to activate Ethereum rewards and access a plethora of other benefits. Benefits include:
Earning Ethereum rewards through DYP staking pools
Earning Ethereum rewards through the DYP Earn Vault
Earning Ethereum rewards through the Ethereum miner pool
Allocate DYP tokens toward grants, strategic partnerships, and other initiatives
Use DYP tokens for voting governance.
Provide liquidity to liquidity mining pools
And much more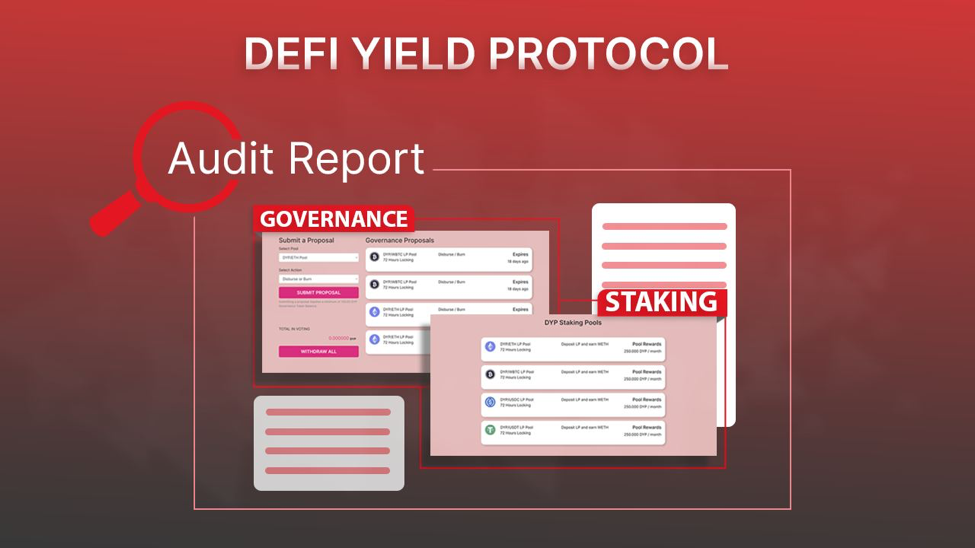 Smart Contract Auditing, Anti-Manipulation Feature Defy Current DeFi Challenges
DYP tokens can also be purchased at Uniswap, where liquidity has been locked for a year using UniCrypt. DeFi Yield Protocol is also regularly audited by several partners such as PeckShield, the Blockchain Consilium, QuickScan, and SecurityOracle, to ensure the most accurate pricing and stability for all users.
DYP's regular smart contract auditing avoids any risk of critical bugs causing issues in the protocol, potentially causing harm or losses within the community. Those familiar with the DeFi space saw several such situations unfold months ago, leaving investors with substantial losses.
The DeFi Yield Protocol introduces an innovative "anti-manipulation" feature that makes it fair for all users and prevents whales from gaining too much power over the network or pricing. If slippage moves beyond the 2.5% set, the platform automatically redistributes rewards. The set-aside DYP that results can be voted on by the community to burn or potentially be redistributed back to token holders.
Learn More About DYP And Its Innovative Anti-Manipulation Solution
This anti-manipulation feature is the missing solution to alleviate the risks associated with DeFi and yield farming, making a more inclusive financial system for all. To learn more about how this works, or to experience the DeFi Yield Protocol's benefits for yourself, check out https://dyp.finance/#/gov for more information.
---
Disclaimer: The information presented here does not constitute investment advice or an offer to invest. The statements, views, and opinions expressed in this article are solely those of the author/company and do not represent those of Bitcoinist. We strongly advise our readers to DYOR before investing in any cryptocurrency, blockchain project, or ICO, particularly those that guarantee profits. Furthermore, Bitcoinist does not guarantee or imply that the cryptocurrencies or projects published are legal in any specific reader's location. It is the reader's responsibility to know the laws regarding cryptocurrencies and ICOs in his or her country.