Drachmae Club, a blockchain-based travel services ecosystem, is holding a contest where 10 winners will get free memberships to their "exclusive" travel club.
Disclaimer: This article was provided by Bitcoin PR Buzz. Bitcoinist is not affiliated with the firms represented by Bitcoin PR Buzz and is not responsible for their products and/or services.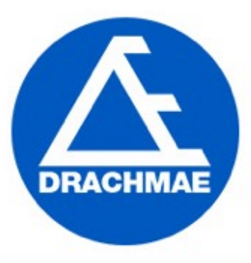 This "Bitcoin, Altcoin and Blockchain Competition" requires participants to record any travel details and expenses they had over the last year. According to Drachmae, winners will be chosen based on their "travel, spending, reasons for travel and the currencies used during the course of their trip[s]."
By getting people to add up their travel expenses, whether they be things related to business trips or personal vacations, Drachmae hopes to bring attention to the benefits of using bitcoin instead of fiat while traveling. To drive the point home, contest judges will take expenses reported by the participants and convert their values into bitcoin denominations, showing the potential cost advantages that could be gained by traveling with bitcoin.
10 winners will be chosen in this contest, who will receive a free one-year membership to Drachmae's travel club, as well as a deposit of 20,000 "DT Tokens" into their travel club wallets. These tokens can be used to book flights and hotels through the Drachmae platform. The tokens can also be traded on the C-CEX cryptocurrency exchange.
The club hopes that the exclusivity of their membership, with only 10,000 spots available, will make the contest appealing to traveling Bitcoinists.
Contest registration opened on July 18.
About Drachmae Travel Club Limited
Registered in the United Kingdom, Drachmae Travel Club is a blockchain based, member-only travel platform that allows users to plan their trip, book tickets, rent a car, reserve tables at restaurants and book hotel rooms with Bitcoin, altcoins, DT tokens or fiat currency. The club members can also avail 24/7 concierge services, additional benefits and discounts.
About Bitcoin PR Buzz
Bitcoin PR Buzz has been proudly serving the PR and marketing needs of Bitcoin and digital currency tech start-ups for over 2 years. Get your own professional Bitcoin and digital currency Press Release. Click here for more information.