Bitcoin debit card provider E-Coin is taking part in the highly anticipated Bitcoin Black Friday event. The company will offer its Bitcoin debit cards at a 40% discount for 48 hours
Also read: Bitcoin Black Friday: Merchants and Impact on Bitcoin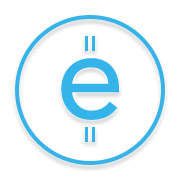 Normally, an USD-denominated debit card from E-Coin costs $17 USD with standard shipping. During the two-day Bitcoin Black Friday sale, the same card will be available for $10.20 USD with standard shipping. The E-Coin debit card is hosted by MasterCard, allowing people to use their cards at any store or ATM that accepts regular MasterCard debit and credit cards.
E-Coin offers a substantial suite of services in addition to its debit card. Users have access to a multi-sig bitcoin wallet for funding cards; a virtual debit card can be purchased in place of a physical card; users can use their cards with no spending or ATM withdrawal limits; user funds are protected by insurance; and users can download a mobile app to manage their funds. However, like most Bitcoin debit cards, people in the United States cannot purchase an E-Coin card.
Bitcoin debit cards are a valuable product that serves as a bridge between traditional markets and the cutting edge Bitcoin economy. While bitcoin acceptance is low among brick and mortar stores, enthusiasts can still spend their coins in the physical world using a service like E-Coin. These cards also make using bitcoin feel more like spending fiat currency, which may allow them to serve as transitional aids for people who may be skeptical about fully adopting Bitcoin.
Bitcoin Black Friday is an annual event in the Bitcoin community, and it has gotten bigger every year since its inception. Although the official list of participating merchants is not available as of press time, the community expects big names like Newegg, Overstock, Dell, and Tiger Direct to participate in the event. During Bitcoin Black Friday, shoppers are given the opportunity to get exclusive discounts on items by using bitcoin. While the official Bitcoin Black Friday event will only last during Friday, November 27, E-Coin will offer its 40% discount for 48 hours — as mentioned above.
Will you get an E-Coin debit card during Bitcoin Black Friday? Let us know in the comments below!
---
Images courtesy of E-Coin