Last week, EloPlay announced plans to integrate blockchain technology into its popular eSports platform.
---
The Current eSports Market
eSports is a form of competitive gaming. It is a relatively new phenomenon, but one that has really caught fire and managed to spawn a booming industry. It has become so popular, in fact, that it has already been added to the 2022 Asian Games and there is even talk about it being included in the 2024 Olympics.
In terms of revenue, eSports is growing by leaps and bounds. In 2017 alone, eSports will have generated an estimated $696 million – an increase of over 41% from the previous year. Furthermore, with the number of online gaming platforms steadily increasing, the overall revenues of the industry is predicted to reach $1.5 billion by 2020.
eSports' audience is expanding as well, with nearly 400 million people tuning into events in 2017 alone, of which 191 million consider themselves to be devoted enthusiasts. This is particularly impressive when you consider that baseball, basketball, and football (American), three of the world's Top 10 sports, have audiences of 500, 400, and 390 million people, respectively.
As for players themselves? The Global eSports Market Report has estimated their number to reach 58.4 million by the end of 2017.
Blockchain: Taking eSports to the Next Level
While major online gaming platforms like Steam are quick to jump on the eSports bandwagon, most have chosen to ignore the promise that blockchain technology brings. Fortunately, their smaller competitors are hearing the call, and there are now several online gaming platforms that have already embraced blockchain-powered solutions or at least have expressed their intent to do so in the near future.
One such example is FirstBlood, which has been operating for more than a year. The platform offers its users an opportunity to play, compete, place bets, and earn rewards. Currently, the platform hosts only Dota 2, however, it has announced that it will also add Counter Strike: Global Offensive, FIFA 18, Hearthstone, League of Legends, and Call of Duty.
Another notable example is Gilgam.es, which has recently held an ICO. With the project scheduled to enter beta in late 2017, the platform will offer individual smart contracts for each match, as well as betting functionality. The platform will use artificial intelligence which, while it does not determine the winner, confirms that a certain player or a team has won, and over time, will detect and ban cheaters. The platform will offer a set of games similar to that of FirstBlood.
Last, but certainly not least, there is EloPlay. Already on the market for almost two years, EloPlay made the recent decision to introduce blockchain to its ecosystem. The project's team came up with what they call 'smart tournaments' that are essentially regular tournaments with decentralized prize pools gathered by the players themselves, or by sponsors of a tournament which, in this case, is free to participate.
Other blockchain-enabled options of the EloPlay platform include betting, gamer stats, and advertising. However, those are yet to be deployed. Games available at EloPlay include Counter Strike: Global Offensive, Hearthstone, Dota 2 and other popular games.
The EloPlay team explained their decision to embrace blockchain tech:
In our opinion, blockchain technology is the perfect solution for most of the problems that the entire industry has to face. […] In our case, the technology can promote decentralized prize pools, a system for game results accounting, and even automatize the betting mechanism. […] As more and more players and sponsors join us, we will be able to hold major eSports events, while blockchain-based technologies will make everything easy to use and completely transparent.
EloPlay has announced that it will hold an ICO to raise funds for the further development and integration of additional blockchain-based features. The ICO will begin on October 16, 2017. For more information, please visit the official ICO website.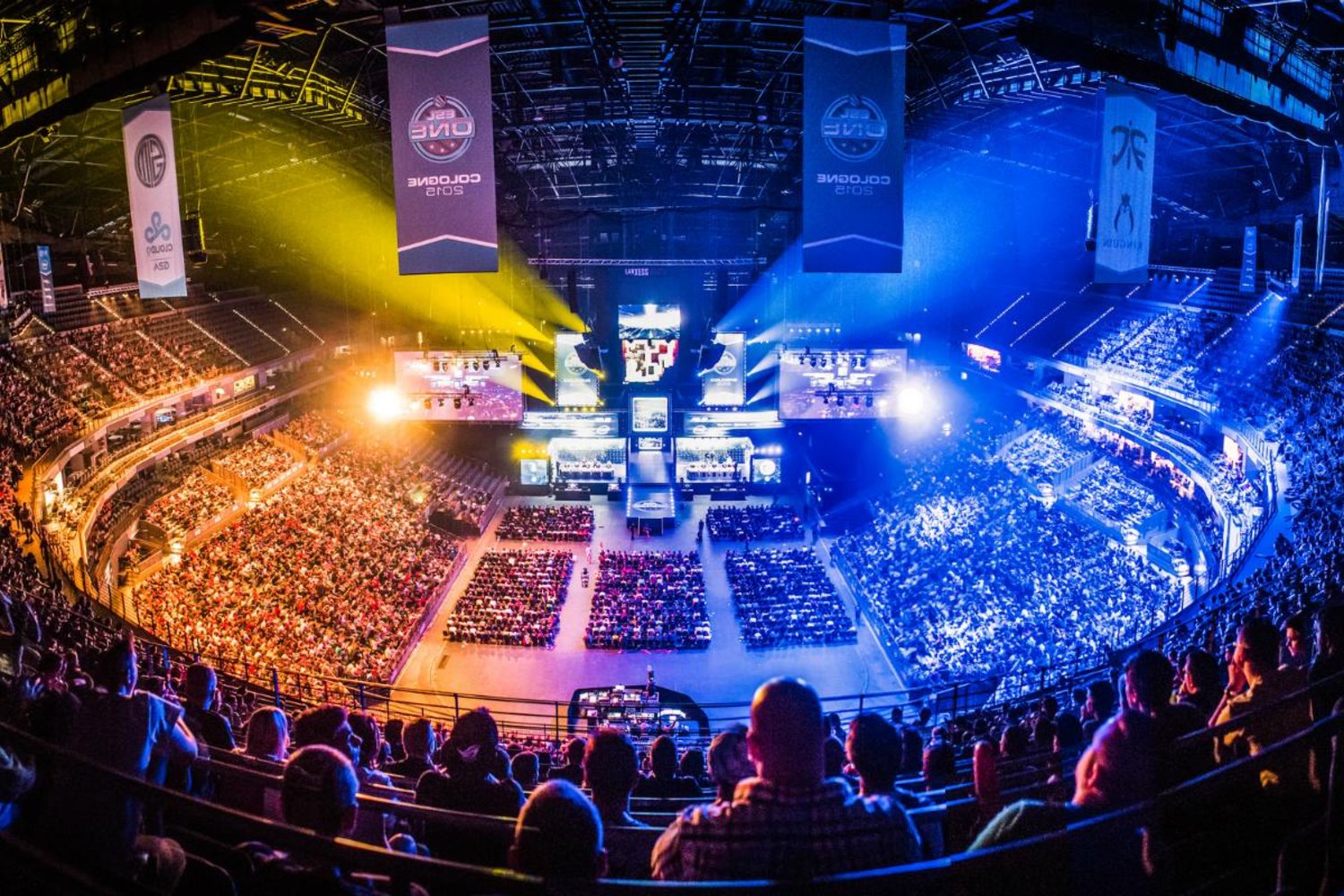 The eSports Revolution Will Be Decentralized
These are not the only projects that directly integrate blockchain solutions in their platforms. There are others which offer a specialized token to buy skins across the internet, while others focus on the gambling side of the industry offering advanced betting experiences.
With more and more projects coming online and integrating blockchain-powered elements in their platforms, it seems like it will only be a matter of time before the eSports industry becomes the most tokenized and smart contract driven of them all.
And, at its current pace, it's likely that it won't take very long.
Are you an eSports player? How do you think blockchain tech will change the eSports industry? Let us know in the comments below.
---
Images courtesy of Wikimedia Commons, Shutterstock