FinTech is an interesting market to keep an eye on these days, even though there is still a lot of education and guiding that needs to take place in the years to come. Tackling the financial sector head-on is not an easy feat, and the process is underestimated by a lot of aspiring entrepreneurs. At the same time, a new report shows that European startups are doing fairly well in this market, which is good news for Bitcoin as well.
Also read: Bitcoin Hash Rate exceeds 1 EH/s For the First Time
Financial Technology Startups Are Hot In Europe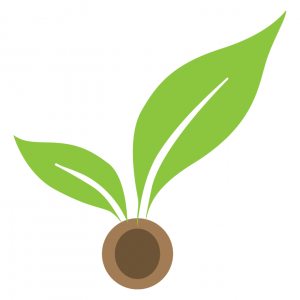 There is no denying FinTech companies are becoming a force to be reckoned with, even though most of these companies are looking to completely disrupt the financial world as we know it. Whereas this market was a very niche concept a handful of years ago, startup accelerators are popping up all over Europe to guide these companies and entrepreneurs in the right direction.
Seedcamp is one of Europe's leading technology accelerators, and has attracted a lot of interest from investors and companies alike. Their business model has been quite successful as well, considering how they investing in over 200 companies since 2007. While this number might not sound overly stellar just yet, there is a deeper story behind the statistics.
Not all of these companies are still in operation these days, however, although Seedcamp has a lower failure rate compared to most other business accelerators around the world. Close to 150 companies are still operational today, whereas 45 businesses were forced to shut down completely. The remaining 12 startups have exited the technology scene for some reason or another, resulting in a failure rate of under 25%.
Especially the FinTech startups are doing quite well, with companies such as Transferwise, Monese, and Revolut, to name a few All of these new businesses are working hard to revamp the financial ecosystem as we know it, which is of high value to investors all over the world. After all, the main goal of investing is making a profit sooner rather than later, as well as being part of the next "big thing" in the tech industry.
FinTech is a wave of innovation that is slowly starting to emerge, even though the concept has been around for close to ten years already. Disruption in the financial sector does not happen overnight, as a lot of time and money has to be put into research and development. With FinTech companies making up 15% of Seedcamp's portfolio right now, there is a clear trend as to which type of technology will be the center of attention in Europe for many years to come.
FinTech Success Is Beneficial To Bitcoin
Even though people might think FinTech and Bitcoin are direct competitors, the truth is both industries are two peas in a pod. Contrary to what people might believe, Bitcoin is as much a part of FinTech as financial technology is a part of the blockchain ecosystem. Both sectors are working to achieve the same goal, by giving governments and central banks plenty of things to think about.
Wherever Bitcoin can gain traction, other aspects of Fintech will benefit, and vice versa. The financial world as we know it needs to evolve sooner rather than later, and by creating multiple pressure fronts, that change will be enforced in the near future. A bright future is ahead for FinTech and Bitcoin, and Europe seems to be the place where things will kick off.
What are your thoughts on FinTech and Bitcoin in Europe? What is needed to light the fuse of change? Let us know in the comments below!
Source: TechCrunch
Images courtesy of Shutterstock, Seedcamp