BitGo, a company which provides institutional-grade investors with compliance, security, and custodial solutions for cryptocurrencies has closed its Series B funding round bringing in $58.5 million. Goldman Sachs and Novogratz' Galaxy Digital Ventures LLC contributed with $15 million of said amount.
---
Investing in a $1 Trillion Cryptocurrency Wallet
In an official release from today, BitGo disclosed that it has successfully finalized its Series B funding round, bringing in a total amount of $58.8 million USD.
The lineup of investors includes companies like Valor Equity Partners, Craft Ventures, Redpoint Ventures, DRW, and, most recently – Mike Novogratz' Galaxy Digital Ventures LLC and Goldman Sachs' Principal Strategic Investments Group.
According to Bloomberg, Novogratz and Goldman invested a total of $15 million in this round of funding. The money is designated to support BitGo's development of a $1 trillion cryptocurrency wallet.
Notes BitGo CEO, Mike Belshe:
This strategic investment from Goldman Sachs and Galaxy Digital Ventures validates both our market opportunity and unique position. No one is better positioned than BitGo to serve institutional investors who want to trade cryptocurrencies and digital assets. That's why we're focused on figuring out what it takes to secure a trillion dollars. The market's not there yet but our job is to be ready first.
Novogratz Backtracks
The former Goldman Sachs partner sat down with CNBC's "Cryptotrader" Ran Neu-Ner in July, outlining that the next price rally will require a "custody from a trusting source."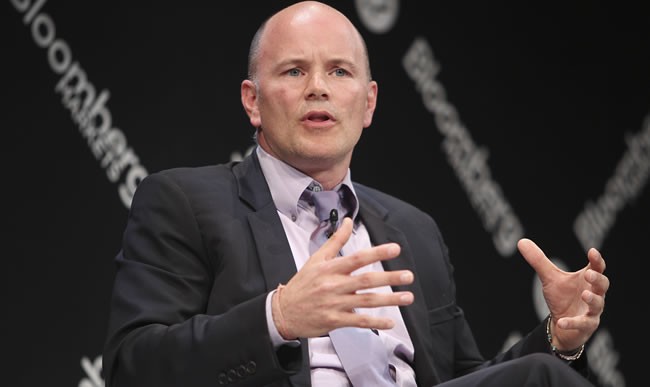 At the same time, the permabull was quite straightforward on his position regarding existing custodial solutions at the time, namely BitGo, saying:
If I'm at the state of Wisconsin, I'm not going to risk my job on a company called BitGo.
Speaking on his most recent multi-million dollar investment–in the company he had no confidence in just four months ago–Novogratz said:
We have been impressed with BitGo's world class team, their deep technical understanding of digital assets as well as their ability to deliver institutional-quality products to investors. Our team is excited to support BitGo as it enters into this next phase of growth.
Bitcoin (BTC) price [coin_price] remains unfazed by the positive news in what has been an auspicious week for cryptocurrency so far and amid rising Bitcoin futures volumes on the CME.
"Institutional movement into the space continues …," commented Bitcoin entrepreneur Alan Silbert.
What do you think of Goldman Sachs' and Galaxy Digital Ventures' most recent investment in BitGo? Don't hesitate to let us know in the comments below!
---
Images courtesy of Shutterstock, Bitcoinist archives