Insurance companies, such as Chubb, are making a ransomware Bitcoin correlation, saying that the cryptocurrency's rising price is leading to more ransomware attacks.
---
Few things are as aggravating as having to pay a criminal ransom in order to gain access to your own files. Ransomware attacks have targeted everything from major corporations down to a local transit authority, and they're increasing in frequency. Some of the insurance companies who have to deal with the fallout of such attacks are making a ransomware Bitcoin connection, saying that the rising number of such attacks is the cryptocurrency's fault.
Blaming Bitcoin
In an interview with Bloomberg, three insurance companies laid the blame for an increase in ransomware claims upon Bitcoin's shoulders. One such company is Zurich-based Chubb, and one of their executive vice presidents, Michael Tanenbaum, said that it's the increased value of the cryptocurrency that is driving hackers to strike more often.
Tanenbaum says 2017 has seen a "massive escalation" in both the number of ransomware attacks and the amount of payments made in bitcoins. As insurance companies are on the hook (as long as the company has such a policy), they keep a keen eye on how much such hacking costs them.
How big are the payouts becoming for insurance companies? The largest claim before 2017 was $17,000. That amount is pocket change as Tanenbaum says that, around midyear, the top payouts for ransomware attacks on corporations went over $1 million. That's quite a jump.
Hackers Becoming More Emboldened
Two other ransomware specialists, Kivu Consulting and Navigant Consulting, agree with Chubb over Bitcoin and the increasing ransomware attacks. They note that the frenzy surrounding the increasing value of Bitcoin has emboldened hackers. Winston Krone of Kivu Consulting notes that ransom demands from $250,000 to $500,000 are now a weekly occurrence but were totally nonexistent six months ago.
An executive at Beazley Plc, Kimberly Horn, says that ransomware claims at the company are up a staggering 70% this year. She adds:
Because the price of bitcoin has seen a dramatic spike in the latter half of 2017, it has made the overall price of demands much larger.
It may be true that there is a ransomware Bitcoin correlation. Criminals love the anonymity of cryptocurrency, but just because bitcoins are worth more doesn't necessarily mean that more attacks are going to be made. If a hacker wanted a higher payout for their crime, they could always ask for a higher ransom. However, the instantaneous and anonymous nature of using Bitcoin can be a component of the increased attacks. Having to deal with wire transfers and other means of ransom payments could get complicated. Having a sum of virtual currency sent to a wallet address is so much easier.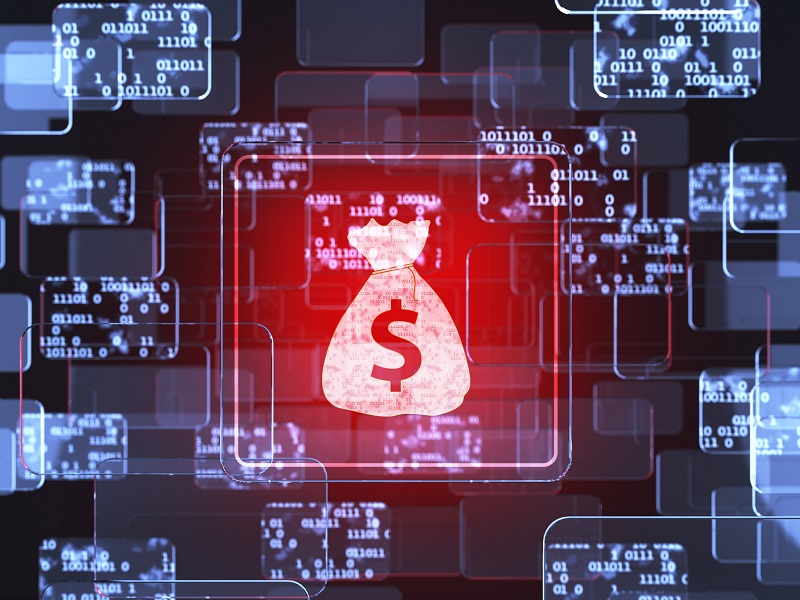 Then there's the fact that success breeds imitation. Companies were quite willing to pay ransomware demands, especially if the demands were not too high, as it was cheaper than fighting back. Acquiescing to criminals always ensures that more criminals will line up to rob you.
Another factor in increased attacks and payment demands is ease. With just some malicious code and the click of a mouse button, an attack can be unleashed anywhere in the world, and the hackers can range from single individuals to rogue states, such as North Korea.
In the end, as long as there's money to be made from a ransomware attack, they're going to keep on happening.
Do you think that there's a ransomware Bitcoin price correlation? Let us know in the comments below.
---
Images courtesy of Pixabay and Bitcoinist archives.