The bitcoin marketplace, LocalBitcoins, has reportedly been hacked by a malicious agent who claims to have the full database of usernames and passwords.
Also read: Bitcoin Price Stirs Up Bullish Sentiment
LocalBitcoins Possibly Hacked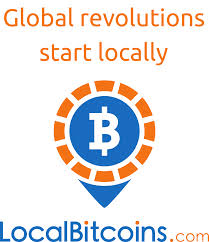 So far, the hacker has only posted an alleged partial list for sale on Satoshibox and it remains unknown if there is a larger list being sold. There is a belief among some that this is simply a hoax as the very same person who is claiming to be the hacker has apparently tried to sell a fake "bitcointalk.org database" in the past.
Below is a partial quote of the original post on Bitcointalk forum:
For sale in here is the Localbitcoins.com database, including up to 700k+ users, most are active.
I've managed to get into a few accounts, but the passwords are encrypted but pretty easy to crack if you have to programs… Inside is a partial upload of the Localbitcoin.com Database… using multiple methods of Cross Service and Injections I've managed to gain access to their server. Included with the majority of checked logins are Bitcoins. Please be aware, if you plan to transfer to your account it may be risky business.
With the recent hacking of Shapeshift, this very well could just be the result of paranoia on the part of bitcoin users who are simply over-reacting. However, substantiated or not you can be assured that any hacking claims are going to draw some attention, maybe even more than it should or normally would have.
One thing is for certain, if this alleged hack is for real, then it will be a huge blow to not only LocalBitcoins, but to the entire Bitcoin community. Back-to-back large scale hacking events increases skepticism about Bitcoin and decreases trust in the cryptocurrency. For now, we can't know for sure what has actually happened, we can only speculate until further events unfold that illuminate the situation a little better.
What Do you think of the possible hacking of LocalBitcoins' database? Let us know in the comments below!
---
Images courtesy of  Harborly, LocalBitcoins.