The history of Bitcoin is still plagued by the Mt. Gox collapse. After allegedly losing several hundreds of millions of dollars in Bitcoin due to a hack, the exchange was forced to halt its services. A lot of people around the world have been affected by this debacle, and quite a few of them took the matter to court. As a result, it is now possible to file a claim for lost funds, in the hopes of retrieving your money.
Also read: Everything You Need To Know About Mt. Gox
The Mt. Gox Post-Bankruptcy Proceedings
It has been a long time in the making, but there might be a small light at the end of the tunnel for people who suffered financial losses in the Mt. Gox collapse. Filings against the exchange its leader, Mark Karpeles, will take place more than a year after Gox went offline.
The process of collecting customer claims began a few months ago. Since then, bankruptcy trustee Nobuaki Kobayashi has been encouraging affected users to register on the Kraken Bitcoin exchange. The reason for doing so is that any Bitcoin distributions, authorized by Mr. Kobayashi after analyzing the claims, will be paid out by using the Kraken exchange platform.
However, that may be easier said than done. Making distributions in Bitcoin — instead of using fiat currency — is uncommon in Japanese bankruptcy law. But that doesn't mean it is impossible, and Mr. Kobayashi is consulting with the Tokyo District Court to make Bitcoin distributions possible in this case.
As claims come in at a steady rate, Nobuaki Kobayashi is also making progress in other areas regarding the Mt. Gox collapse. The recovery of funds lost by Gox is coming together slowly, totalling up to 202,159 Bitcoin being recovered so far. That amount equals to roughly 25% of all missing funds on February 28, 2014.
Filing a MtGox Claim on Kraken
Also read: MTGox Customers Will Be Able to Retrieve Their Funds
In order to file a MtGox claim on the Kraken website, there are a few steps you will need to complete. Kraken is selected to assist MtGox creditors in investigating missing Bitcoins, filing claims and distributing any remaining assets. Furthermore, MtGox credit claims are subject to a few benefits, courtesy of Kraken:
– 100,000 KFEE credits redeemable for up to $1 million in free trading volume at the lowest fee tier of 0.1%
– Creditor claim and payout support with live chat and email
– Option to receive funds in the form of Bitcoin
– An easier and more convenient process from claim to payout
Filing your claim through the Kraken exchange platform can be done as follows:
– Create an account at https://www.kraken.com.
– Click the "MtGox Claim" tab in your account and follow the instructions.
It is that simple to file your MtGox claim and hopefully recover some of your losses. Thanks to Kraken being appointed as one of the creditors "partners", restoring faith in the Bitcoin ecosystem can begin. Trusted leadership is needed to move Bitcoin forward again, and this is the first step in doing so. Make sure to file your claim before May 29th if you haven't already done so.
Filing a MtGox Claim on the MtGox Website
Filing a claim on the Mt. Gox website itself is another way to go if you would rather not register an account on the Kraken website. Do keep in mind that not using Kraken will mean you are less likely to receive a distribution in Bitcoin. The Mt. Gox website serves as a balance confirmation service at the convenience of all users.
However, it is important to note that confirming your user balance on this website is not the same as filing an official bankruptcy claim. Nor should the balance displayed on this website be considered as an acknowledgement by the bankruptcy trustee, Nobuaki Kobayashi. Affected customers who want to start the process of recovering losses should file an official claim on the Kraken website.
Once you log in to your MtGox account, you will be presented by a balance in BTC, your local currency, and USD. At the top of the page, there is a large button that, when clicked upon, will let you file an official bankruptcy claim in relation to the MtGox bankruptcy proceedings.
You will see a large form called "MTGOX online bankruptcy claim filing system," which lets users file an online bankruptcy claim regarding fiat currency and Bitcoin. Your username or email address and its corresponding password should be filled in automatically. Read through the rest of the document carefully, and if you agree to everything written down, check the box at the bottom of the page. Once again, make sure to file your claim before May 29th if you haven't done so already.
Filing a Mt. Gox Claim on Bitcoin Builder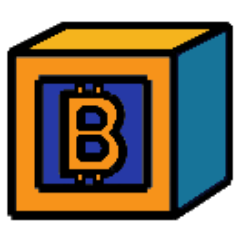 Also read: Bitcoin Builder buys your GOXBTC
When the Mt. Gox Bitcoin exchange collapsed in 2014, a fair share of user funds remained "trapped" on the platform. As a result, Bitcoin Builder offered to buy back users' "GOXBTC" at the price of 0.11 BTC per GOXBTC. Quite a few users liquidated their frozen assets this way, as it eliminated the potential risk of waiting for a higher price.
This move by Bitcoin Builder came as a bit of a surprise to the Bitcoin community. The offer was made so that Bitcoin Builder could buy up "cheaper" Bitcoin, in the hopes that made claims would be paid out in the future. In doing so, Bitcoin Builder would make up to 80% profit per GOXBTC purchased, which is a very nice return on income from a business' point of view.
But that is not all, as Bitcoin Builder wanted to offer a nice service to their customers, by giving them an option to sell locked funds they may never recover in full. Even if the Mt. Gox claim payouts would not go through as planned, some affected customers took the option of getting out some funds while they had the chance.
On April 22nd of 2015, the Mt. Gox bankruptcy trustee posted instructions on how to file an official bankruptcy claim. Bitcoin Builder filed their official claim that very day, and will notify any of their customers if any action has to be taken. Furthermore, Bitcoin Builder also filed an official claim with Kraken, so that they would be eligible for Bitcoin payouts. Users with GOXBTC balances will have that balance converted to the appropriate amount of Bitcoin, which can then be withdrawn from the Bitcoin Builder platform.
Conclusion
It has taken a long time for this process to finally begin, but affected Mt. Gox users can finally see a small light at the end of a long and dark tunnel. Once all of the bankruptcy claims have been collected and processed , the distribution of any recovered funds will begin. According to the information we have received, this should take place at some point during September of 2015. Please keep in mind this is a tentative date at this point.
For those readers who have not filed an official claim yet, make sure to head over to the Kraken website, create an account and file your claim. You have until May 29th in order to do so, after which no more claims will be accepted.
Have you filed a claim with Kraken? Let us know in the comments below!
---
Images courtesy of MtGox, Kraken, Bitcoin Builder and SiliconAngle