SWITZERLAND, Feb 17, 2016 – ShapeShift.io, an instant Bitcoin and blockchain exchange service, has been integrated into the multi-sig Bitcoin wallet, BitGo. The ShapeShift API integration allows BitGo wallet users to send or receive all leading cryptocurrencies without leaving the wallet.
Disclaimer: This is a press release. Bitcoinist is not responsible for these companies' products and/or services.
Multi-Sig Wallet for Altcoin Exchange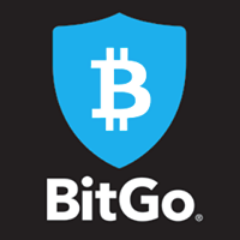 "We're constantly impressed with the ShapeShift product for its speed and ease of use," said BitGo CEO Mike Belshe, "BitGo customers can now instantly transfer their Bitcoin into any alt-currency with just a few clicks!"
See how BitGo works with ShapeShift in this quick video:
The relationship between the companies has continued to strengthen. ShapeShift previously integrated BitGo's "Instant" feature to enable zero-confirm transactions from BitGo wallet users to ShapeShift.
Developed primarily as an API platform, ShapeShift has been integrated into over 45 partner services throughout the blockchain industry.
For businesses interested in learning more about ShapeShift API integration, please contact [email protected].
About ShapeShift.io
ShapeShift is how digital asset exchange should work. From start to finish users can convert digital currencies in seconds, with no account required. No emails or passwords. No lengthy sign­up process. No accounts. No bid and ask orders. No friction. ShapeShift's goal is to be the fastest, safest, and most convenient way to trade digital assets. See more at: https://shapeshift.io/new.html
About BitGo
BitGo is the leader in Bitcoin security and a pioneer of multi-signature technology. The company offers BitGo Enterprise, an enterprise-grade, multi-sig, multi-user Bitcoin wallet, and BitGo Platform API, a robust set of tools and services to access the underlying platform. BitGo recently announced handling of $1 billion of Bitcoin transactions per quarter. The company was founded by veterans in online security, digital currency, and financial technology, and has raised more than $14 million in financing to date. Learn more at www.bitgo.com.