Both Brian Kelly and Charlie Lee remain bullish on Bitcoin despite the recent hack of Bithumb, which resulted in the theft of over $31 million worth of cryptocurrencies. 
---

Brian Kelly: Things are Different for Bitcoin This Time Around
Earlier this week, South Korean exchange Bithumb – currently the eight largest cryptocurrency exchange by means of trading volumes – was hacked, resulting in the theft of more than $31 million worth of cryptocurrencies.
In the wake of the hack, CNBC's Fast Money trader Brian Kelly called attention to the fact that things are very different for Bitcoin this time around, outlining three reasons for which he sees the potential for a positive turnaround and why the price rebounded.
1. Bithumb Reacted Quickly
Kelly points out the quick reaction of Bithumb. No sooner was the hack announced than Bithumb immediately halted all withdrawals and deposits while they changed out their wallet system. Furthermore, Bithumb acted quickly to move customer funds to a secure cold wallet while the security issues were addressed.
2. Losses Are Being Reimbursed
Unlike many hacks in the past where crypto traders were simply out of luck and had to eat their often substantial losses, Bithumb acted swiftly to let everyone know that they would be reimbursing anyone who suffered losses from the theft from its own reserves.
3. Sellers May Be Exhausted
Let's face it – 2018 has been a rollercoaster ride for Bitcoin. As Kelly points out, we are at a point where sellers might just be exhausted from all of the constant ups and downs in the market. When Coincheck was hacked back in January, Bitcoin prices dropped by more than 10% immediately following the announcement. Less than two weeks ago, Coinrail was also hacked and – whether you think it was coincidence or not – prices fell by more than 12.25%. When news of Bithumb's hack broke, however, prices dropped by a mere 2% – followed by a 3.14% rebound.
When the markets react positively to bad news, that is a sign of a bullish trend, according to Kelly.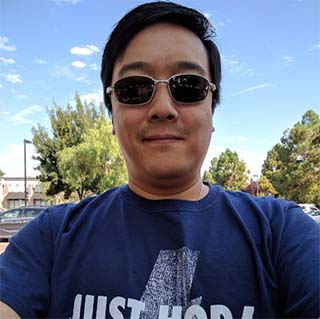 Charlie Lee: Bitcoin Network Has Gotten Stronger
Sharing Kelly's optimism, Litecoin founder Charlie Lee also believes that better days are coming for Bitcoin. According to Lee, a cryptocurrency exchange hack does not affect the fundamentals of Bitcoin:
It's like if a bank gets broken [into] and gold gets stolen, does that affect the price of gold? It shouldn't. So same with Bitcoin. If the exchange doesn't protect their coins well enough and it gets hacked, it doesn't really change the fundamentals of the coin they're protecting.
Lee also emphasized the importance of people getting used to protecting their coins in a manner which is "much better than traditional finances."
The founder of Litecoin holds that Bitcoin is doing "really well," despite its decline and points out that its network has become a lot stronger and that the current price of the virtual currency is actually "disjointed from the actual development."
On the current market behavior, Lee acknowledged that we are currently in a bear market and that – today's earlier rebound aside – it is difficult to predict exactly how long it would last:
I've been in this space for seven to eight years and I've seen bear markets last three to four years now. So, this one could be a three to four year market or it could recover tomorrow.
Nevertheless, he also noted that the improvements of Bitcoin's network suggest that a recovery of its price might happen "fairly soon".
Do you share the bullish sentiment of Brian Kelly and Charlie Lee? Don't hesitate to let us know in the comments below!
---
Images courtesy of Shutterstock, CNBC, Twitter