It may be only a matter of time before Bitcoin hits $11,000 and kick-starts the next phase of this bull run, an analysis has shown.
This comes in spite of the growing levels of bearish sentiment in this nascent market as volatility remains low in anticipation of a breakout.
Bitcoin Could Soon Hit $11,000, Predicts Re-Accumulation Analysis
While Bitcoin may seem like an extremely unpredictable asset, it can be analyzed using traditional technical analysis techniques like most other markets.
One such technique that has gained popularity is applying Wyckoff schematics to the charts of cryptocurrencies. Created by the late prominent technical analyst Richard Wyckoff, these schematics suggest that all markets move in predictable patterns (Accumulations, Re-Accumulations, and Distribution). This means that users can profit if they identify these patterns early.
According to one cryptocurrency trader, Bitcoin is currently in a Wyckoff Re-Accumulation, which is a pattern classically seen in the middle of uptrends.
This trader shared the chart below on July 16th, suggesting that Bitcoin is currently in the "Creek" phase of a Wyckoff Re-accumulation.
Should the pattern play out to a T, the price of the leading cryptocurrency will rally past $11,000 in August, likely marking the start of a longer-term and large bull trend.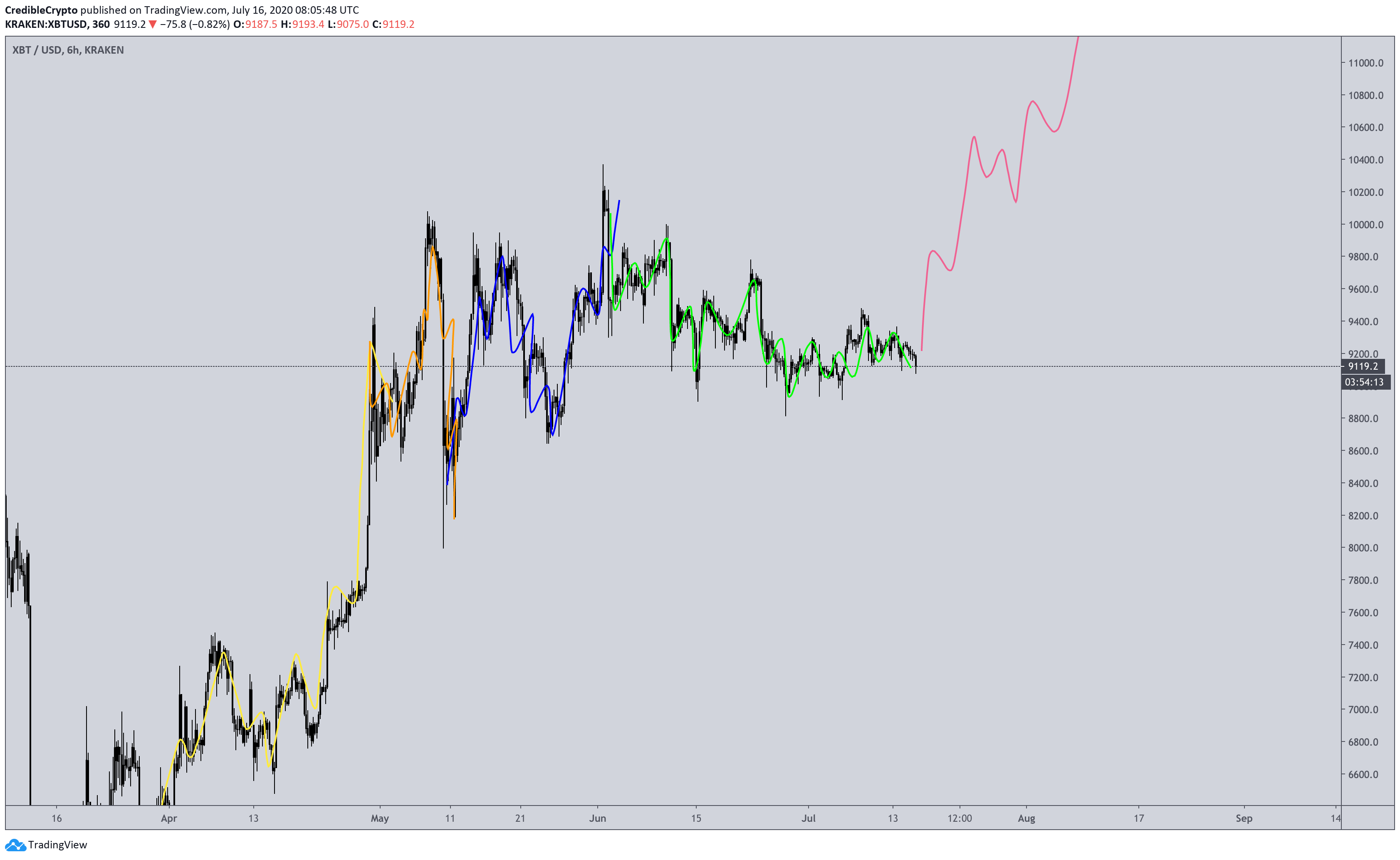 The trader who shared the chart above isn't the first to have suggested Bitcoin is currently in a re-accumulation pattern.
An analyst that predicted Bitcoin would see a V-shaped reversal hours after BTC hit $3,700 in March also recently said that this market is likely in a re-accumulation phase, not distribution.
Not Everyone Is Convinced It's Re-Accumulation
Some aren't convinced that Bitcoin is currently in re-accumulation, though, specifically pointing to volume data.
As reported by Bitcoinist previously, one cryptocurrency trader said at the start of July:
"BTC: Struggling to see the case for reaccumulation as opposed to distribution. If there is one its very weak. Volume profile is quite telling throughout this whole range."
This comment was reminiscent of one made by another trader just a week or two earlier.
This other trader said that because Bitcoin's market volume picked up on correctional moves, it can be said that BTC is instead in the midst of a distribution pattern.
"A couple more clues developing that lend themselves to HTF distribution. 1. Rising Demand on the verge of failing. 2. Side by side, ascent vs descent with selling the dominant pressure from volume."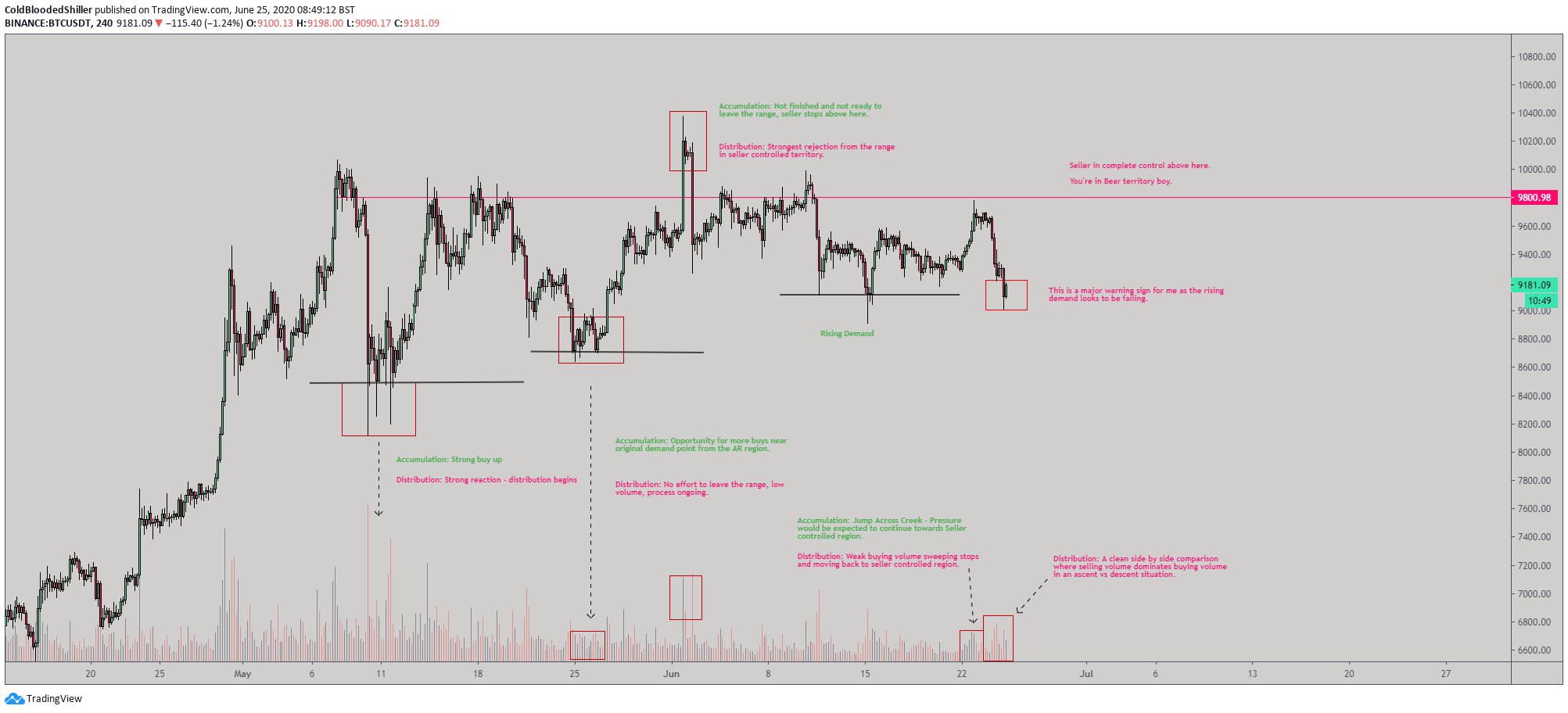 Thus far, though, Bitcoin bulls are holding on, with volatility remaining on the low end of things.
Featured Image from DepositPhotos
Price tags: xbtusd, btcusd, btcusdt
Charts from TradingView.com
If This Textbook Bitcoin Bull Trend Plays Out, BTC Will Hit $11k in August