Tom Lee has cut his year-end prediction for Bitcoin by 20 percent — but still thinks the first and foremost cryptocurrency will top $20,000 per coin in 2018. 
---
'Or Something Like That'
Tom Lee had previously held strong on his prediction that Bitcoin [coin_price] would reach a new all-time high of $25,000 by the end of 2018. Now, the only Wall Street strategist to make concrete Bitcoin predictions is scaling back his expectations — but only slightly.
The co-founder of Fundstrat Global Advisor told CNBC's "Squawk Box":
Bitcoin has historically traded at 2.5 times its mining costs. It's not out of the question that it could be over $20,000 by the end of the year at fair value.
However, Lee later explained on the network's "Fast Money" that he "may have misspoke a little bit." He told:
What I was trying to illustrate was that given where mining costs will be and applying the historical average of 2.5 times mining costs, that would imply fair value over $20,000, roughly $22,000. We still think bitcoin can reach $25,000 by the end of the year or something like that.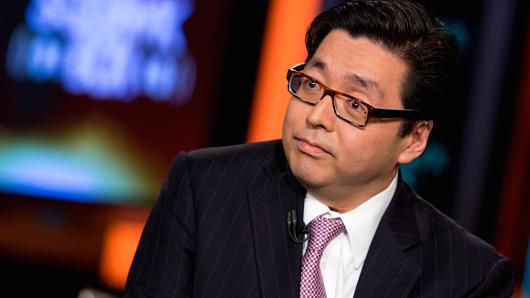 Lee, a noted permabull, refuses to budge more than a few inches on his prediction — which he bases primarily around the break-even cost of Bitcoin mining. "The reason bitcoin looks really good here is the cost of mining around $7,000 fully loaded," he stated, "And the difficulty is rising. So by the end of the year, it's going to be $9,000."
It should be noted that Lee has been wrong with his predictions before — particularly when he called for a massive bull run following May's high-profile Consensus conference. Said bull run never happened, and the price of Bitcoin has thus far failed to revisit the highs it saw that month when it almost touched $10,000.
Last month, Lee told Bloomberg that Bitcoin's dramatic and sustained price declines in 2018 have been the result of futures contracts expiring — noting then that there had been six expirations of futures contracts since the CBOE launched Bitcoin futures back in December. According to Fundstrat's co-founder, the market leader tends to see a decline of around 18 percent in 10 days before the expiration of the futures contracts with prices generally recovering in the following six days.
What do you think about Tom Lee's continued bullishness? Do you think Bitcoin stands a chance of revisiting $20,000 this year? Let us know in the comments below! 
---
Images courtesy of Bitcoinist archives, CoinMarketCap.com.