The president of Venezuela has issued an open call for foreign investors to buy up the country's notorious state-issued cryptocurrency, despite international sanctions.
---
Maduro 'Welcomes' Petro Buyers
On April 25, Nicolas Maduro stated that overseas cash was needed to shore up Venezuela's failing economy.
He was speaking during a live statement on messaging platform Periscope, following a common trend of issuing directives and policy updates via live media appearances.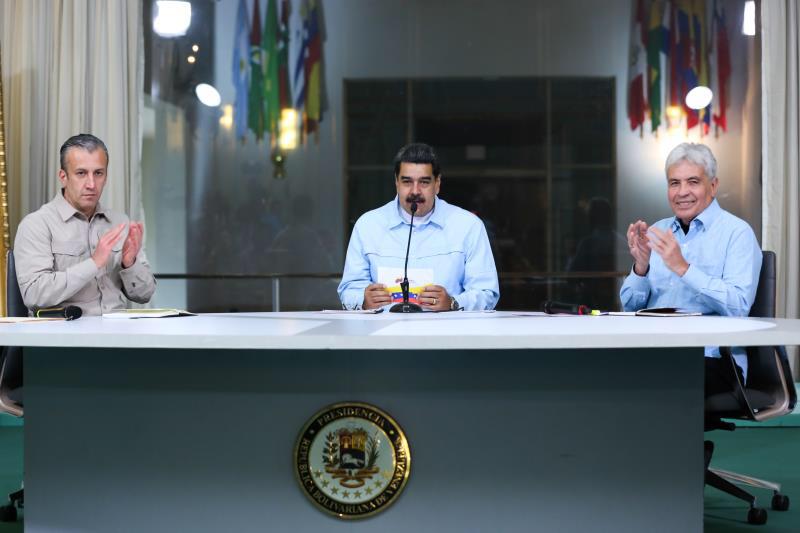 On this occasion, Maduro issued a plea to anyone willing to part with hard currency in exchange for Petro cryptocurrency, one of the remaining means by which the long-sanctioned regime is able to finance its operations.
"We welcome all those who will invest in finance and banking sectors, and in the cryptocurrency Petro," he said.
As Bitcoinist reported, Petro received a highly sceptical reception when it debuted in 2018. Notionally backed by oil reserves, investigations quickly found its principal supporter – state-backed oil company – had debts multiple times higher than Petro's total market cap.
Many international governments also steered clear, with the U.S. being among the first to legally stop its citizens interacting with Petro.
The backlash failed to stop Maduro's publicity efforts, however, with reports claiming representatives had approached various cryptocurrency exchanges in a bid to gain liquidity for the token.
Bitcoin Is Venezuela's Preferred Cryptocurrency
At the same time, Venezuelans themselves have notably voted with their wallets on Petro, instead opting overwhelmingly to purchase Bitcoin.
On an almost weekly basis, the country transacts more and more of the largest cryptocurrency, citizens attempting to preserve their wealth in the face of inflation which will likely hit 8 million percent in 2019.
As P2P trading platform Localbitcoins sees records shattered, dedicated aid ventures from the cryptocurrency sphere also continue.
This week, charity scheme Airdrop Venezuela announced it had raised just over $270,000 in donations for a total of 60,000 beneficiaries.
Steve Hanke, the John Hopkins University professor leading the campaign, revealed the figures during an interview with radio station NPR.
"This will be a demonstration of how relief agencies all around the world can easily deliver aid and relief to people in need," he said in light of the previous refusal of the Maduro regime to allow aid from Colombia.
You won't have to drive a pickup truck around filled with cash that you're giving away or filled with medicine or clothing or food. That's an inefficient and unsafe way to do things. You'll have a very safe way to do it. I think it will be the – a – really, a new thing.
Elsewhere, the Lightning Network's Lightning Torch event, which has now completed, raised 0.41 BTC ($2220) for Venezuela.
What do you think about Venezuela's call to buy Petro? Let us know in the comments below!
---
Images via Twitter, Shutterstock, coin.dance