XRP has not fared as well as Bitcoin, Ethereum, and other top cryptocurrencies have over the past few weeks.
As the market leaders have stalled, trading in tight ranges, XRP has slid lower and lower. From May's highs of approximately $0.23, the cryptocurrency has collapsed by 20% to $0.185 as of the time of this article's writing.
The bearish price action, though, has allowed the altcoin to print a macro bull signal: a Tom Demark Sequential buy "9" candle on the weekly chart of XRP against Bitcoin (XRP/BTC).
The TD Sequential prints "9" and "13" candles when an asset reaches an inflection point in its trend. The Sequential, for instance, flashed a buy "9" and "13" candle at Bitcoin's $6,400 lows in December of 2019, predicting the recovery to $10,500 that took place in the two months that followed.
Although many traders put their faith in the TD Sequential, a prominent analyst doesn't expect the cryptocurrency's bull case to play out.
XRP Strength Unlikely to Play Out, Top Analyst Says
Prominent commodity analyst Peter Brandt, who doubles as a Bitcoin bull, noted that the asset recently broke a level of crucial support. The support held on multiple occasions over the past two months and acted as a launchpad for XRP to rally from in 2017's bull market.
Per Brandt, the loss of this support could lead to a 90% correction in the price of XRP against Bitcoin. This harsh prediction is predicated on the fact that the cryptocurrency has little historical liquidity under the current price until a strong correction takes place.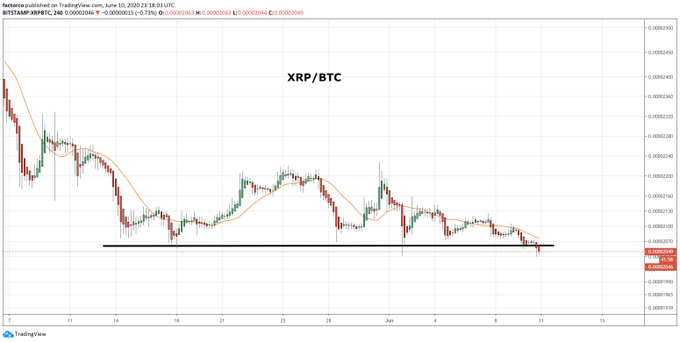 Brandt's bearish analysis of XRP comes a month after he branded the cryptocurrency a "manipulated market and a dead end."
The trader often bashes the cryptocurrency's high levels of inflation, which investors like Multicoin Capital's Kyle Samani believe provides a natural downtrend for the asset.
Not the Only Bear
Brandt isn't the only one predicting that XRP may never come close to revisiting its 2018 heights.
One trader shared the chart below earlier this year, noting that while certain companies had "promising tech" as XRP may have, their stocks/native assets didn't rally. That's to say, just because XRP may be a promising technology does not mean it will rally:
"Here are just a few of the hundreds of 10-year charts you can find for 'promising tech'. See a similarity? Many of these same charts have forums of people still talking about the recovery to come."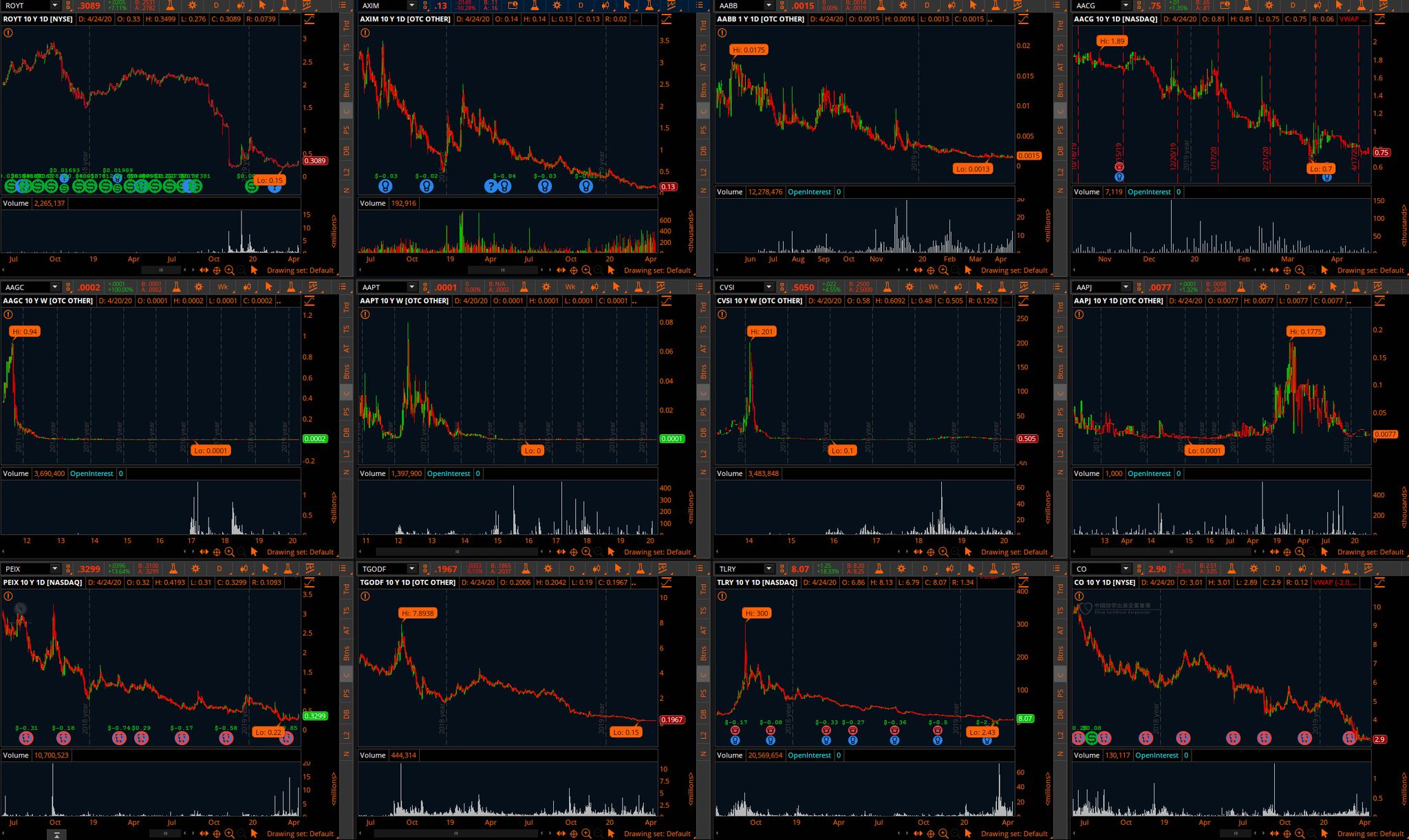 Featured Image from Shutterstock
Price tags: xrpusd, xrpbtc
Charts from TradingView.com
XRP Prints a Macro Bull Signal: A Top Analyst Says It's Still Poised to Crash