Peer-to-peer Bitcoin trading platform Localbitcoins is causing controversy on social media after users complained about surprise anti-money laundering (AML) and know-your-customer (KYC) measures.
---
AML/KYC: First Advertisers, Now Everyone?
A thread on the r/Bitcoin subreddit currently gaining significant exposure focuses on new obligations for Localbitcoins users wishing to advertise trades or who have "significant" trade volumes.
While the platform has not released official material regarding updates to its regulatory compliance policy, it now appears that depending on total annual volume, users may have to submit personal ID in order to continue buying and selling Bitcoin.
The changes come as regulatory conditions tighten around the world. Based in Finland, Localbitcoins may have encountered disclosure headaches of their own, commentators speculate.
Lots of interest and new followers today in the wake of the LocalBitcoins KYC news.

Welcome, all.

If you're new to Bisq, read/watch this first: https://t.co/R5VAHU8PZR.

It's important to understand what Bisq is, why it exists and how it's different before you dive in.

— Bisq (@bisq_network) April 17, 2018
Unsurprisingly, however, the seemingly new rules for those wishing to buy or sell Bitcoin produced a cool reaction from traders who valued the privacy of P2P setups. At press time, the Reddit thread was awash with alternative options and competitors, including Bisq and recently-launched semi-decentralized trading platform Hodlhodl.
"Both have significantly less volume, but that seems about to change," the top comment reads.
"I don't see traders not migrating to those two services given that commission on both is lower than (Localbitcoins)."
No Alternative?
AML/KYC requirements for posting trades had in fact surfaced earlier in January this year. At the time, Localbitcoins forum users assumed real-name trading would become mandatory in future, as the industry reacted South Korea's anonymous cryptocurrency trading ban.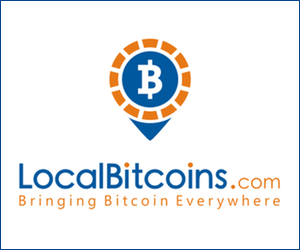 Despite the measures, the cryptocurrency community has previously lauded Localbitcoins for its adherence to the 'spirit' of Bitcoin.
Batching transactions to reduce fees earlier this year, along with setting up mirror sites for users affected by arbitrary bans from certain countries' governments, drew considerable praise.
This month, Localbitcoins markets continue to set new records for weekly usage, with Venezuela transacting $55 million worth of Bitcoin the week ending April 14.
What do you think about Localbitcoin's AML/KYC procedures? Let us know in the comments section below!
---
Images courtesy of Shutterstock, Loclbitocoins.com, coin.dance