Cybercriminals are becoming more sophisticated. We have compiled a list of  7 ways criminals can steal your Bitcoins and how you can protect yourself from them.
---
Top 7 Threats to You Bitcoin
One of the defining aspects of Bitcoin is that it puts you in charge of your own finances. No one but you will dictate where you can spend your money or who to send it to. There is no censorship, there is only complete financial freedom. But freedom comes at a cost. If you lose your Bitcoins, send them somewhere by accident or if they're stolen, there is no entity that will return them to you, they are lost for good.
This is one of the reasons why Bitcoin has become a hub for all types of scams and cons. Cyber criminals are now becoming more sophisticated and finding new ways of stealing your hard-earned bits out from under your nose. Long-time users have seen their fair share of scams and are usually not drawn to them, but new users may be easily fooled by the prospect of making an easy profit.
This is a huge problem for Bitcoin. Although variations of the same scams also exist with national currencies, these have a certain trust factor that is provided by the government that issues them. No one will stop using a national currency like the US Dollar just because they were scammed out of their dollars. With Bitcoin, however, users may feel like the fault is in the network and distance themselves from it. 
Bitcoinist has compiled a list of the most common methods cybercriminals use to steal your Bitcoins. If you're getting started with Bitcoin, then this article may save you some money and heartache.
Ransomware
We're going to start off with what can be considered one of the most profitable practices for cyber criminals, ransomware. Ransomware is not new, but Bitcoin has made it popular among hackers due to its efficiency as a decentralized payment system.
So, what is Ransomware? Ransomware is basically a virus that will encrypt all (or part of) your files. The program will then give you the option of paying a certain amount of money in order for the files to be decrypted. This type of malware has become highly popular due to its effectiveness and could even leave Vegas with you.
Hackers will usually target companies or organizations that cannot afford to be unavailable to their customers, ensuring a high success rate for the cyber criminals. 
However, anyone can fall victim to ransomware and individual users may be more vulnerable to them as they will often lack the tools or knowledge to try to decrypt their files on their own. Remember to always backup your important files and not to open or download any suspicious file. Having a good antivirus program in place is also advised.
Fake Wallets
This method is much less popular but has successfully scammed unknowing users out of their coins. Fake wallets are basically apps that initially look like a real wallet until it has the chance to steal your coins. These fake wallets are usually endorsed as being another legitimate wallet, often using the real wallet's logo and name to fool users. They are basically like phishing (which we'll also talk about) for wallets instead of websites or emails.
Some fake wallets have even appeared on Apple's App Store after successfully slipping through its vetting process. These misleading apps give both the real wallet and Bitcoin itself a bad name. Users can avoid this by downloading only from trustworthy sources like the wallet's website and by confirming the name of the apps closely before downloading them. If you're unsure, you can always ask the community on Reddit, Bitcointalk, and so forth.
Bitcoin Phishing
Phishing is basically a means of extracting sensitive information from victims. There are variations to the scheme but the most common ones are e-mails and fake websites. Scammers will try to trick the victim into giving them sensitive information regarding their Bitcoins like login details from an exchange or online wallet.
They will often do this by sending an email from an email address that looks official or by buying a domain name that is almost identical to the real website. An example of this would be the fake blocklchain[.]info.
Ponzi Schemes
Yes, Bitcoin and other cryptocurrencies are riddled with popular Ponzi schemes also known as pyramid schemes. These involve getting people to invest money and inviting more people to invest money, thus creating the pyramid effect. The new money is used to repay old investments and "the wheel keeps turning" until it can turn no more.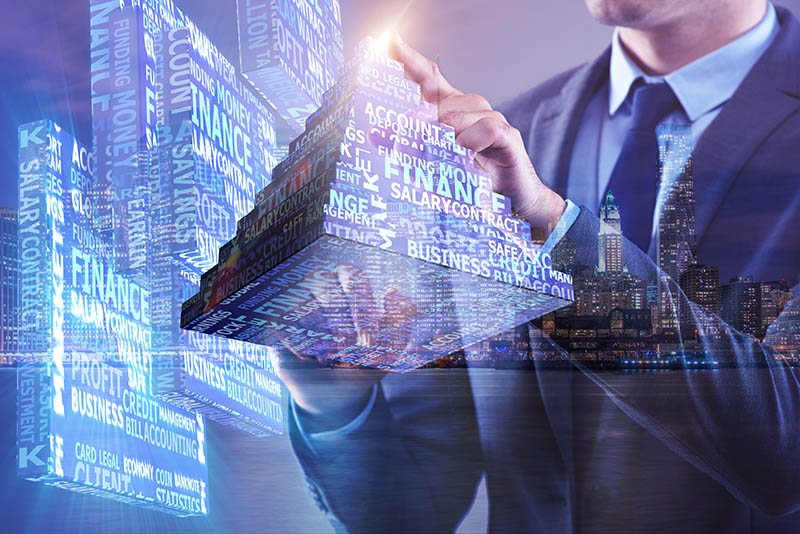 At a certain point, the scammers will walk away with everyone's money. The best time to leave is usually accessed by the amount of money that the cybercriminals are currently holding and by the reputation the website has earned so far.
These schemes come in all shapes and sizes but they all have one thing in common, they want your coins and promise high returns for them. Two of the most popular disguises for these schemes are cloud mining websites that offer unrealistic returns and websites that claim to be employing some sort of automated trading algorithm to earn money on every trade.
To avoid being tricked by these, simply stay away from websites that seem to have unrealistic returns like 1% per day or 100% per month and so on. Avoid any vague business model that doesn't really explain how the company makes profit and only trust websites after doing intensive research. There are ways of earning interest on your bitcoin like margin or p2p loans, but these will never yield as much as promised by pyramid schemes.
Fake Cryptocurrencies
There are some scams like this out there, the most famous of which is Onecoin. This scheme works by convincing victims that they are buying units of a successful cryptocurrency when they are in fact just paying for numbers to show up on a website. There is no actual Onecoin blockchain or network of miners.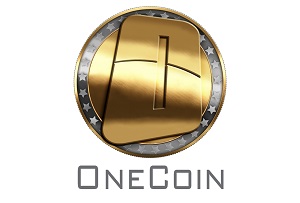 Fake cryptocurrency schemes will often sell coins in the form of educational packages or mining spots and they will also offer nonsensical promotions like splitting coins to double them. Although it sounds ridiculous, many users have fallen victim to this scam and some have lost entire life savings to it.
If you're looking for a cryptocurrency to invest in, choose wisely and don't be swayed with "developers" that promise the price of the coin will increase x times. A good rule to avoid these scams is to check if the coin exists on comparison websites like CryptoCompare or Coinmarketcap.
Scam ICOs
ICO, short for Initial Coin Offering, is a type of crowdfunding mechanism that is becoming increasingly popular within the blockchain space. The team behind a certain project will launch an ICO to sell tokens related to their project in exchange for Bitcoin, fiat or other cryptocurrencies. These tokens are usually equity based or they act like fuel to the platform, like Ether in the Ethereum platform.
Given the momentum that ICOs currently have, it's no wonder that some cyber criminals are trying to trick investors with fake projects. Scam ICOs can be hosted by scam artists with no more than a convincing logo, website, fictional team and a few other tricks.
Often times, the "company" will be able to gather considerable amounts of BTC without an actual product or nothing more than vaporware. A perfect example would be DeClouds, a scam that managed to steal 300 Bitcoins from unknowing investors who though they were investing in a cryptocurrency backed by precious metals.
Avoiding scam ICOs can be tricky and there are several things to look out for – Check out this guide on how to avoid scam ICOs.
Scammers on P2p Exchanges
These scams take place on peer-to-peer exchanges like LocalBitcoins and Paxful and they basically consist of people trying to rip you off during a currency exchange. These p2p exchanges allow users to trade coins directly between themselves using an external payment system like cash deposit, PayPal, credit cards and others. Unlike Bitcoin, these payment methods usually allow the user to dispute a transaction for various reasons.
Scammers will often use these markets to cash out hacked PayPal accounts or stolen credit cards in these markets. Some users will even use their real accounts but since most payment systems don't offer seller protection for digital items, there isn't much you can do in case of a chargeback.
This has created a market, where some users will sell Bitcoin for a considerable premium. However, users that do this have experience with these scams and have methods for verifying the buyer's identity and so on.
To avoid this, only sell Bitcoin to established p2p traders and try to stay clear of chargeback-enabled payment methods like PayPal and Skrill. Remember that only those who control their private keys control their bitcoin. 
For a comprehensive list of fraudulent Bitcoin-related website, you can check out the Bad List here.
Are we missing any methods employed by cyber criminals? If so, let us know in the comment section.
---
Images courtesy of Shutterstock, AdobeStock