Although Bitcoin is pushing multi-month highs, XRP isn't. The cryptocurrency is trading at $0.205 — over 10% shy of its $0.245 monthly high — while Bitcoin is trading a mere 3% below its $10,100 monthly high, data from TradingView.com shows.
It's too soon to expect XRP to rebound against Bitcoin though, multiple crypto analysts say, pointing to the fact that the digital asset has slipped below key support levels.
XRP Isn't Looking Too Hot, Analysts Agree
XRP's recent inability to match Bitcoin's gains has caused the XRP/BTC pair to fall below a crucial price level that held as support twice over the past year.
According to a top crypto trader, this opens up the cryptocurrency to a final capitulation that will bring it from around 2,200-2,300 satoshis to 1,500 satoshis over the course of the next month. Such a move would mark a drop of around 30%.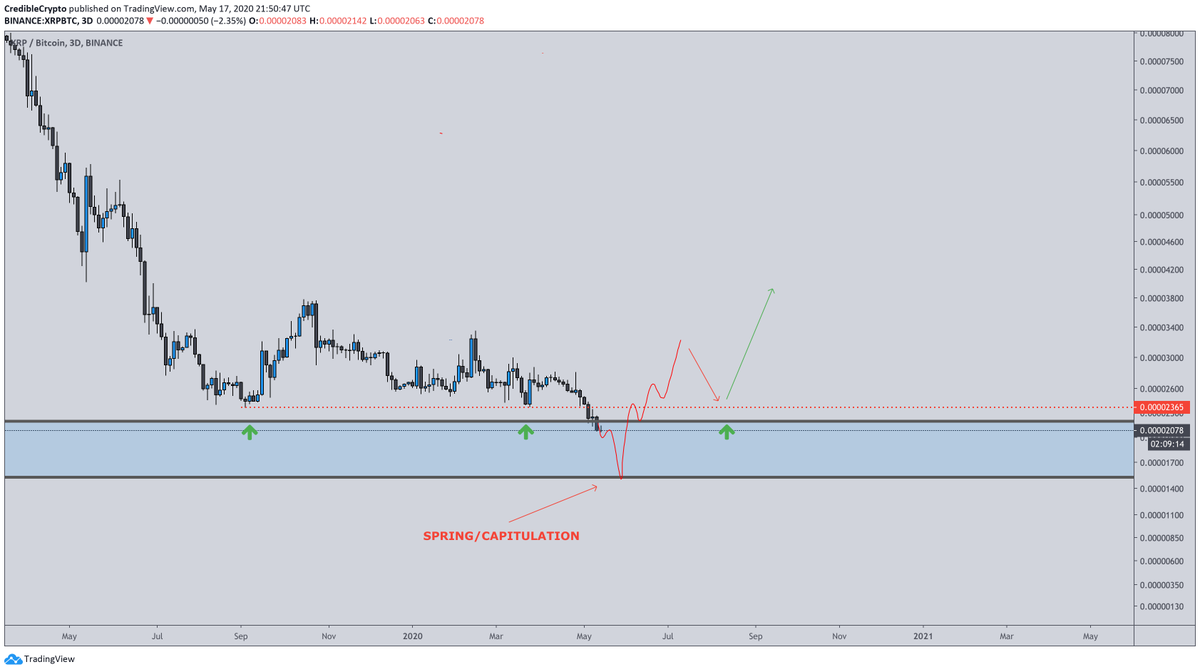 The assertion that XRP is going to drop towards the 1,500 satoshi range has been echoed by Mohit Sorout — a founding partner at crypto investment fund Bitazu Capital. He also indicated that the loss of the recent support level is likely to send the asset down to the aforementioned level.
"XRP broke down from a year long range. Short from 2200. Wouldn't be surprised to see this at 1500 before June ends," he explained.
All Altcoins Are Poised to Underperform
While it may seem that analysts are singling XRP out, the consensus is that all altcoins are poised to underperform against Bitcoin.
Per previous reports from Bitcoinist, Josh Olszewicz, a crypto analyst at Brave New Coin, observed on May 15th that Bitcoin's dominance chart printed a textbook signal of strength: a golden cross. Bitcoin dominance is the percentage of the crypto market made up of BTC.
In this case, the 50-day moving average crossed above the 200-day moving average of the Bitcoin dominance chart — which tracks what percentage of the crypto market is made up of BTC.
Previous golden crosses on Bitcoin's dominance chart preceded massive rallies in Bitcoin against altcoins like XRP, as can be seen below, suggesting the same is likely to happen again.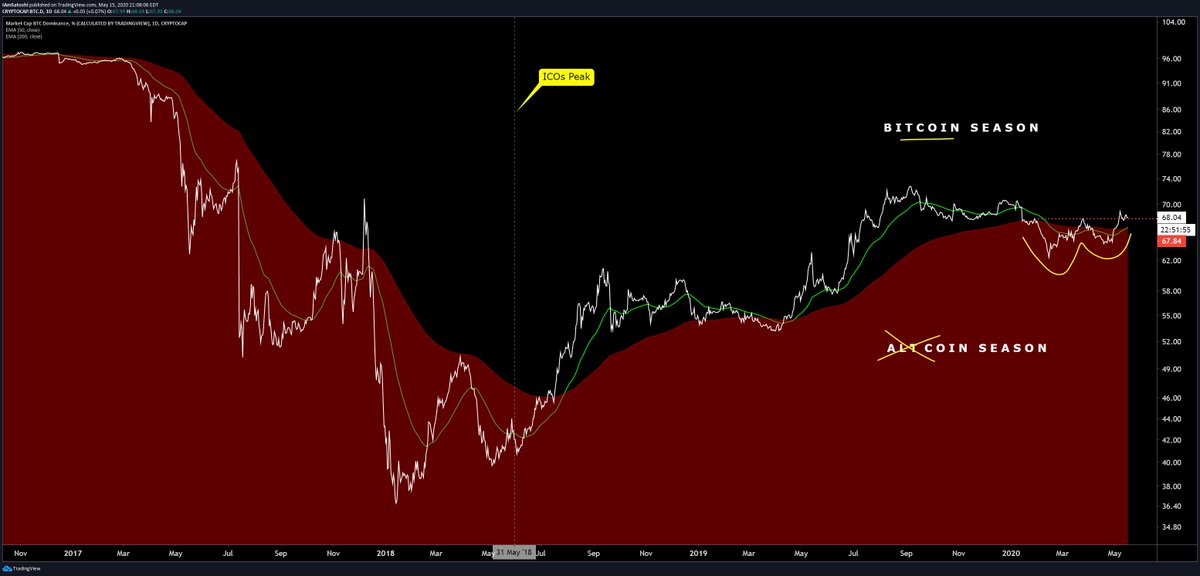 This bearish outlook on altcoins as a whole was echoed by the lead technical analyst at crypto research firm Blockfyre, who shared last week that "altcoins are really going to struggle" and have "max pain" ahead of themselves.
"ETH heading for levels not seen since 2016. LTC trading below 2014-2016 prices. XRP heading for levels from 2014, 2016, and 2017. The alt market looks like it could capitulate soon. Seems like the worst is yet to come but afterwards should provide huge opportunities," the same analyst added in a more recent comment postulating that the short-term outlook for non-Bitcoin cryptocurrencies is bearish.
Featured Image from Unsplash