The price of bitcoin has shot up again! The steady increase of everyone's favorite digital currency doesn't appear to be a fluke. Bitcoin has been on the move practically every week over the last month. Now, in just a matter of days, it has jumped past the $400 mark much to everyone's surprise and amusement.
Also read: Will Bitcoin Rise Through the End of the Year?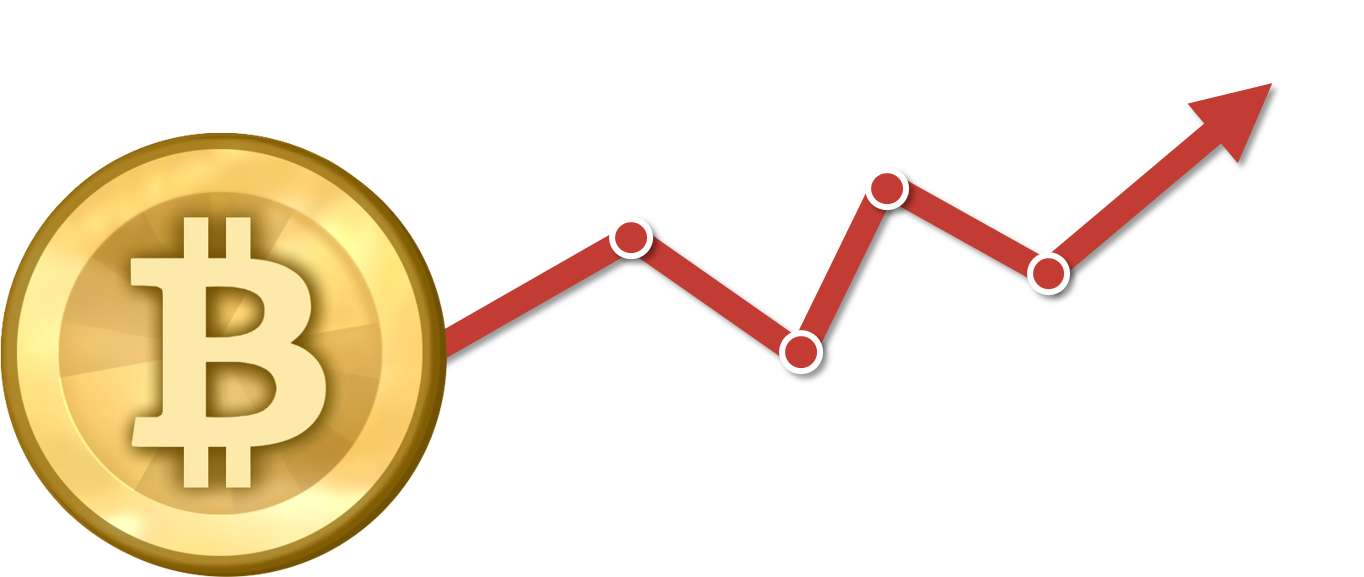 Bitcoin has now reached its highest point for the entire year, and 2015 has not come without its scares. Following two massive price drops, many found themselves wondering if perhaps the coin had reached its end, and the life of bitcoin was ready to cease. Doubters' feelings were being affirmed, and even longtime believers found themselves questioning their faith. Could the coin that had done so well over the past two years suddenly be ready for retirement?
Naturally, we all remember a time near the end of 2013, when bitcoin stood beyond the $1,000 mark. While this had many people intrigued, the increase was likely a result of fraud and manipulations tactics executed within the walls of Mt. Gox. A year later, as citizens witnessed 2014 coming to an end, the price of the coin fluctuated between $400 and $500. Had we known what lay ahead in 2015, we would have likely been happier about those figures.
Now, bitcoin is going back up. The large prices of the past we all thought were likely gone forever are now sliding back into our midst. It has taken nearly a year of ups and downs, but bitcoin finally seems to be ascending the ladder once again and taking its rightful place as the cryptocurrency that everyone can trust and understand.
Many now believe that $500 is imminent. Of course, if bitcoin continues its current track, such a jump is not terribly unlikely or "out of the way." Various publications seem to agree, and with a move to $500, bitcoin will be halfway where it was two years ago without any scamming or twisting from behind closed doors.
What we are arguably witnessing here is that foreign markets have incredible power when it comes to controlling bitcoin's stance and influence. Many hold the idea that newly restored popularity and interest in bitcoin in China may have something to do with the current price increase. If this is true, then there's certainly lots to be said, especially for a nation that once considered banning bitcoin completely.
However, at the same time, Bitcoin has been declared illegal in the neighboring region of Taiwan. The country now joins the ranks of Russia and Ecuador as one of the few existing nations to put a ban on the cryptocurrency.
Is it possible the ban could do something to halt the increase and put a damper on bitcoin's present success? Could it bring the price back down in some way? Not likely. Taiwan is a relatively small country when compared to China, and if the ban is lifted at some point, it's possible we'd see bitcoin take another trip up north. Maybe countries such as Russia and Taiwan could learn a thing or two from China's attitude.
Either way, Bitcoin certainly seems to be on a strong path towards some much-needed recovery. While we cannot predict how long the rise will last, things certainly appear to be moving quickly, and for the time being, we can all take a moment to bask in bitcoin's glory and rid ourselves of any fear or worry.
Will Bitcoin hit $500 by the end of the year? Post your comments below!
---
Images courtesy of coinsetter.com and econmatters.com