The Bitcoin price is "grinding along" at the bottom of its range but could easily hit $8000 by the end of the year, Galaxy Digital CEO Mike Novogratz said as sentiment picks up.
---
Novogratz: $3400 – $3600 Is 'Equilibrium'
Speaking to Bloomberg at a conference in Abu Dhabi February 13, Novogratz reiterated his continued faith in Bitcoin's forthcoming return to form, along with its supremacy over other cryptocurrencies.
"We've kind of hit an equilibrium in this $3400 – $3600 zone," he said.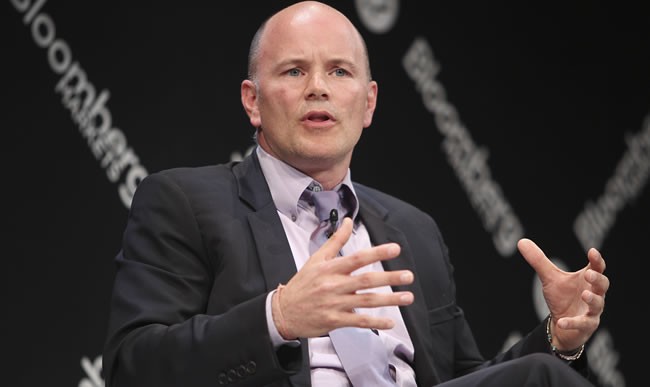 "Could it go down? Of course it could; all markets could go either way, but it feels like we're… grinding along at the bottom and the next move will be significantly higher."
BTC/USD was trading down around 0.3 percent over the past 24 hours, circling $3630. The past month has been broadly stable for the Bitcoin price, which has stayed within a 2 percent corridor since the second week of January.
Despite various reports of institutional investor products launching and attracting interest, however, many well-known commentators favor a short-term prognosis, which will see Bitcoin remain around $3000 or even drop again.
Among the warnings was that of Tone Vays, who in December forecast a floor for Bitcoin price [coin_price] around the highs seen in late 2013 – approximately $1300.
'Misguided'
Regardless of imminent moves, Novogratz thinks that the next bull run will characterize Bitcoin as digital gold, affording it considerably more prestige than any altcoin:
There's 118 elements on the periodic table; only one, gold, is valuable because it's a store of value… Bitcoin is going to be digital gold, it is going to be a place where you have sovereign money[.]
Quizzed over the expense in driving the Bitcoin ecosystem, Novogratz argued that such store of sovereign value "should not" be either free or easy, likening the situation to Fort Knox.
"The idea that it's supposed to be free and cheap is actually misguided," he added.
Last month, the World Gold Council characteristically denied any competition Bitcoin posed to the precious metal.
Has Bitcoin price reached equilibrium like Novogratz says? Let us know in the comments below!
---
Images courtesy of Shutterstock